The government has named the first seven new faith school trusts it is funding to help drive its academisation "vision".
Education secretary Gavin Williamson announced plans for a Diocesan trust formation pilot last month, along with a host of new policies to get more schools to become academies and join trusts.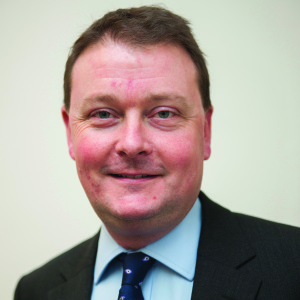 The pilot was established in partnership with the Church of England and Catholic Church to boost the number of faith school trusts.
The DfE said last month it would provide £800,000 in set-up funding to support the formation of nine new trusts.
Seven have been named today, including five Catholic trusts and two CofE trusts. Two more trusts set up under the initiative are yet to be named.
The government said the pilot would give more faith schools the opportunity to join strong trusts across the country.
Nigel Genders, chief education officer at the Church of England, said the scheme would "improve the experience of hundreds of thousands of children" and "further enrich the academy sector".
Paul Barber, director of the Catholic Education Service, said it would provide Catholic schools the "confidence" to join an academy trust and allow them to "witness the benefits of working within a family of schools".
New guidance released today states the pilot will run until March 31, 2022.
'Turnaround' trust will help improve Liverpool schools
The government also revealed today a separate £1.25 million "turnaround" Catholic trust will work in the south Sefton and north Liverpool areas.
Williamson had previously said the DfE would work with the CES to establish the North West Catholic Dioceses MAT to "specifically support Catholic schools in need of intensive support". The trust will act as a "temporary home" for inadequate Catholic schools.
However, until today it was not known which specific areas would be involved.
The DfE said the trust would work with Catholic schools in the Dioceses of Liverpool and Shrewsbury. In practice, it expects most schools transferring to the trust to be located in the Liverpool city region.
Updated guidance states the pilot trust will officially be launched later in 2021 .
Church schools not taking part in the pilot can still join or set up a trust but the DfE advises they speak to their diocese and regional schools commissioner before taking the leap.
New faith trusts: The full list
New Church of England academy trusts
The Diocese of Worcester: Elements Diocesan Learning Trust
The Diocese of Lincoln: St Lawrence Academy
New Catholic academy trusts
The Diocese of Clifton: The Cardinal Newman Catholic Educational Trust
The Diocese of Clifton: The Dunstan Catholic Educational Trust
The Archdiocese of Birmingham: Our Lady and All Saints Catholic Multi-Academy Company
The Diocese of Lancaster: Mater Christi Multi Academy Trust
The Archdiocese of Southwark: South East London Catholic Academy Trust