Schools in areas represented by cabinet ministers stand to lose more than £15 million after the government's "ill-advised" decision to alter the method of calculating pupil premium funding.
An analysis by Schools Week of freedom of information (FOI) requests from 114 councils suggests schools stand to lose £94.3 million. Extrapolated across all councils, this amounts to a cut of £125 million.
England's largest academy trust – which faces a £775,000 dip – has flagged the issue with Department for Education officials.
Ministers decided to base premium funding on the number of free school meal (FSM) pupils schools had in October, rather than January as previously.
Our figures show an estimated additional 102,000 children became eligible for free school meals between last autumn and January this year.
Under the funding primary schools receive £1,345 extra per pupil, while secondaries get £955.
Geoff Barton, the general secretary of the heads' union ASCL, said the figures "hint at a major funding problem for schools caused by an ill-advised and badly-timed government decision".
We analysed FOI responses obtained by campaigner Andy Jolley and the Labour party, as well as figures calculated by school funding expert Julie Cordiner.
Pupil premium losses for ministers' seats
They showed the areas served by 15 senior members of the Cabinet could lose about £15 million – with an extra 12,000 children eligible for support in these districts.
In Hillingdon, which includes Boris Johnson's constituency of Uxbridge and Ruislip, 500 more pupils became eligible, with schools losing up to £625,000.
Meanwhile, in Staffordshire, which covers education secretary Gavin Williamson's constituency of South Staffordshire, 1,010 children became eligible for pupil premium, with schools losing out on about £1.3 million.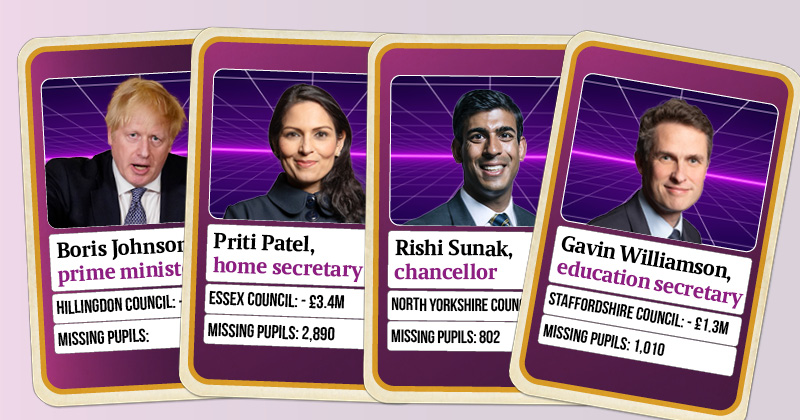 No Cabinet members responded to a request for comment.
Council misses out on £4 million
Northumberland saw the biggest percentage increase of eligible pupils, with numbers up by almost a third from 7,033 to 9,048 – creating a potential shortfall of £2.5 million.
Elsewhere, Kent saw the biggest loss in potential pupil premium cash at £4 million, with Birmingham trailing just behind at £3.8 million.
A list of council losses can be viewed HERE
Meanwhile, in response to an FOI, United Learning said it raised the calculation change issue with DfE officials. It has an additional 621 pupils who qualified for pupil premium between October and January – meaning it faces losing an estimated £775,250.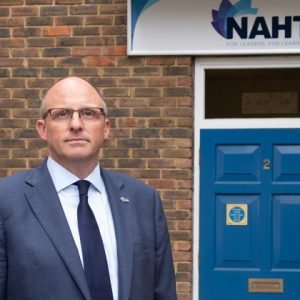 'Exceptionally bad time' for change
Paul Whiteman, the general secretary of the school leaders' union NAHT, said: "Given the volatile financial situation of families due to Covid-19; it's been an exceptionally bad time to implement this change."
An FOI obtained by Jolley shows the DfE has assessed the financial impact of the date change. But it refused to release it, claiming it "could harm the department's reputation in regard to the accuracy and credibility of the statistical information it produces".
Vicky Ford, the children's minister, told the Stoke-on-Trent Live website the change "won't actually make a huge difference. What we've done is to give schools more certainty for the year ahead. If you based it on the January census, they have got very short notice."
The DfE did not respond to a request for comment.
Nerd note
Councils were asked to provide the number of pupils eligible for FSM in October 2020 and January 2021.
Where councils did not break the pupil numbers down by primary and secondary, we used £1,250 based on a weighted average for the higher proportion of primary pupils.