Primary schools across England face losing £180 million to help support their most vulnerable pupils after the government changed its method of calculating pupil premium cash, a new survey suggests.
School leaders' union NAHT is today warning most primary schools' Covid-19 recovery funding will be 'wiped out' by the gap left in their budget following the policy change.
While MPs, councils and unions have demanded the government u-turn on its "ill-thought through and discriminatory" change, ministers have remained tight-lipped on how much schools could stand to lose and seem determined to plough ahead.
Paul Whiteman, NAHT's general secretary, said: "The government must put this right . We aren't asking for additional money here . . . If they don't they will be abandoning those children most in need at the most critical time",
On the final day of the autumn term the Department for Education (DfE) revealed it would be calculating the number of children eligible for pupil premium funding from April based on the October census, rather than using the January census as usual.
As a result any disadvantaged pupils who became eligible for free school meals between October and January will not be factored into the pupil premium cash school are entitled to.
Covid funding swallowed up by pupil premium changes
An NAHT survey of 1,316 primary school leaders conducted last week revealed 62 per cent of respondents had five or more pupils become eligible for pupil premium between the October and January census.
Primary schools receive £1,345 extra funding per child under pupil premium, while secondaries get £955.
The survey suggests that the majority of primary schools in England will have all of its Covid recovery funding swallowed up by the loss of pupil premium.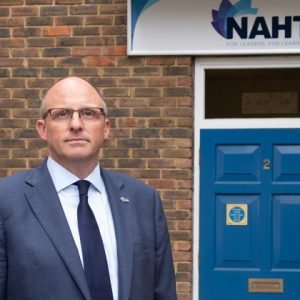 Last month the government introduced a new £302 million "Covid recovery premium" which would be allocated to schools on the same basis as pupil premium. It said the average primary school will receive £6,000 in funding.
But the NAHT's survey suggests most schools are set to lose at least £6,725.
Whiteman added: "The government is giving with one hand while knowingly taking away with the other . . . given the volatile financial situation for many families due to Covid-19, it is an exceptionally bad time to implement this change."
The NAHT survey broke down the percentages of respondents which claimed to have gained more pupils on pupil premium.
For example 8 per cent said they had gained 10 or more FSM pupils, while 9 per cent said they had 21 more eligible pupils.
When these percentages are extrapolated onto the 16,784 primary schools currently open in England it suggests the total loss of cash due to the policy change is just under £180m.
Campaigner Andy Jolley previously estimated the change could amount to as much as £250m across all schools.
Government remain tight-lipped on reality of change
The DfE said the change would deliver increased funding to schools because more pupils are eligible for extra cash than last year and the use of October data is "helping them [schools] plan ahead" as they know their budget earlier in the year.
During the Education Select Committee on February 9, Ian Mearns, Labour MP for Gateshead, received a commitment from schools minister Nick Gibb that he would write to the committee with the data on the impact of moving the census date.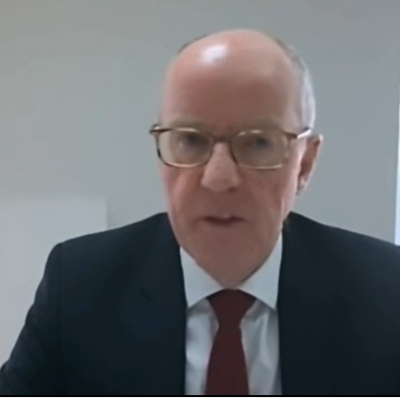 Yet more than five weeks later a response has not yet been sent. A committee spokesperson confirmed to Schools Week it was yet to receive the data from Gibb but that there is no set timescale for correspondence.
Professor Becky Francis, chief executive of the Education Endowment Foundation(EEF), urged the government to monitor the rate of pupil premium eligibility to ensure schools have the resources they need.
She added: "At a time when schools are facing monumental challenges, the additional funding they get through the pupil premium has never been more important."
Meanwhile last week, 15 London councils wrote to education secretary Gavin Williamson requesting he "reconsider this ill-thought through, and discriminatory policy change" which was an "attack on the poorest children in our schools".
The estimated loss of pupil premium across Ealing, Hounslow, Lewisham, Merton and Barking and Dagenham alone is estimated to be more than £3.5 million.
Eleanor Stringer, Merton's cabinet member for children and education, said Williamson was yet to respond to the councils' concerns and she understood a number of councils in the north of England had also written to the secretary of state.