Hundreds of thousands of children may have been unlawfully denied a place at faith schools after "widespread violations" of the admissions code were found in nearly 50 religiously selective schools.
A new report, published today by the British Humanist Association (BHA) and Fair Admissions Campaign, claims there has been a "near-universal non-compliance" from faith schools in complying with the School Admissions Code.
The report details the rulings of the Schools Adjudicator on the admission arrangements of 47 faith schools after objections were lodged by the BHA.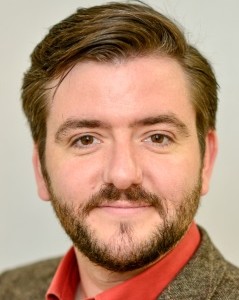 Rulings in all bar one of the objections have been completed. The BHA said more than one thousand code breaches were identified.
Andrew Copson, BHA chief executive (pictured right), said: "It's a scandal to begin with that these schools are able by law to discriminate against children on the grounds of their parents' religious beliefs, but the fact that they're seeking to find further ways to turn children away is disgraceful.
"Religious selection by state schools is the archaic practice that allows these abuses and must be brought to an end."
The findings included:
– Almost one in five schools were found to require practical of financial support to associated organisations – including voluntary activities such as flower arranging and choir singing
– More than a quarter of schools were found to be religiously selecting in ways not deemed acceptable by their relevant admission authorities
– Nearly 90 per cent of schools were found to be asking for information from parents that they do not need – including asking applicants for their countries of origin and if they have any medical issues
– Nearly every school was found to have problems relating to the clarity, fairness and objectivity of their admission arrangements
The report follows previous concerns raised by the BHA including a report on faith schools demanding money from parents.
The body – which campaigns for a secular society – is now calling for the code to be revised and religious selection abandoned altogether.
Professor Ted Cantle, chair of the Institute of Community Cohesion (iCoCo) Foundation and author of the Cantle Report into the 2001 race riots, said: "The system by which religious schools are able to set their own admissions criteria is clearly not fit for purpose."
Mr Cantle, who is quoted in the foreword of the report, added: "Not only does it require each school to be incredibly well-versed in the regulations in this area, it also gives cover, as this report illustrates, to those schools that wish to manipulate their intake and discriminate against individual or certain groups of children. This is clearly unacceptable and the system urgently needs to change in order to address it."
The BHA found there were on average 23 breaches per school. It said if this was rolled out across the remaining 535 religiously selective secondary schools there would be just over 12,000 breaches.
What does the Office of the Schools Adjudicator say?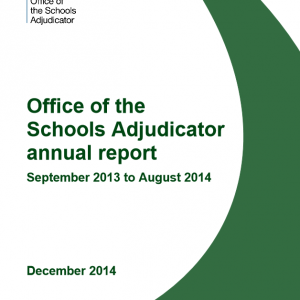 In its annual report, published in January, the OSA said it found a number of schools were anxious to put matters right when an objection was raised.
But Elizabeth Passmore, the chief schools adjudicator, said questions remain as to why some schools have such complex arrangements.
"What is their aim? When the vast majority of cases considered by an adjudicator have been found to have at least some aspects that do not comply with the code… how confident can we be that the arrangements for others schools do not contravene the code and are fair for all children?"
In total, admission arrangements accounted for 274 of the 351 new cases of all types referred to the OSA.
How have faith organisations responded to the findings?

One in ten schools across England and Wales are Catholic-faith based.
Paul Barber, director of the Catholic Education Service, said the complexity of school admissions and hundreds of pages of legal framework mean the most likely causes of breaches are "unintended admin errors".
"We expect all Catholic schools to comply with the code and local dioceses provide support for schools to do so.
"We expect all Catholic schools to comply with the code and local dioceses provide support for schools to do so.
"It is because of our admissions system that Catholic schools are the most ethnically diverse in England and contain higher than the national average of pupils from disadvantaged backgrounds."
Reverend Nigel Genders, the Church of England's chief education officer, shot down the non-compliance claims. "The schools adjudicator's annual report tells a very different story to this over exaggerated report which equates small administrative errors or minuscule technicalities with major systemic failure.
"If schools were able to focus more time on getting on running their schools, rather than responding to these sorts of campaigns, children would be better served."
Schools Week understands the government has no plans to change the admission arrangements for faith schools.
But a Department for Education spokesperson said it will consider BHA's report carefully, but it added all of the objections have now been resolved.
"We want every child to have access to the best education possible, and where there is evidence a school does not have fair and transparent admissions arrangements, swift action will be taken."