More than one in four schools have exceeded the government's contingency thresholds meaning they should re-introduce stricter Covid measures so far this term, a new survey suggests.
A survey of school leaders' union NAHT members reveals the vast majority of heads want changes to the current guidelines, as well as funding for improved ventilation and air filters.
It comes as councils across England begin introducing stricter Covid measures in schools in a bid to 'proactively' tackle rising Covid rates.
The union says the survey, coupled with rising cases within schools, "should be ringing alarm bells for the government".
Schools exceeding thresholds
NAHT received responses from over 1,100 members which highlighted the scale of disruption Covid is wreaking in schools already this term.
On average respondents reported that they had already had three members of staff absent due to Covid and 26 per cent said they had passed the threshold for cases set by the government.
Current government guidance sets out thresholds for introducing stricter measures in individual schools.
The first suggested threshold is if five pupils or staff likely to have mixed closely test positive for Covid within a 10-day period.
The second is if 10 per cent of pupils or staff who are likely to have mixed closely test positive within 10 days.
Schools Week revealed that Staffordshire County Council had reintroduced stricter Covid controls including bubbles, contact-tracing and scrapping assemblies across all its schools. It is the first council to advise such strict measures.
Other councils including the City Of Wolverhampton have asked secondary school staff and pupils to resume wearing face coverings in communal areas.
Covid rates rising among pupils
One in every 20 secondary school age children is now infected with Covid, according to the latest estimates from the Office for National Statistics (ONS).
Paul Whiteman, NAHT general secretary, said: "We are hearing from members on a daily basis who are still experiencing a high level of disruption.
"The results of this survey, coupled with the latest data on case numbers among school-aged children, should be ringing alarm bells for government. Put simply, we cannot allow Covid to rage unchecked in schools as it will only lead to more disruption to children's education."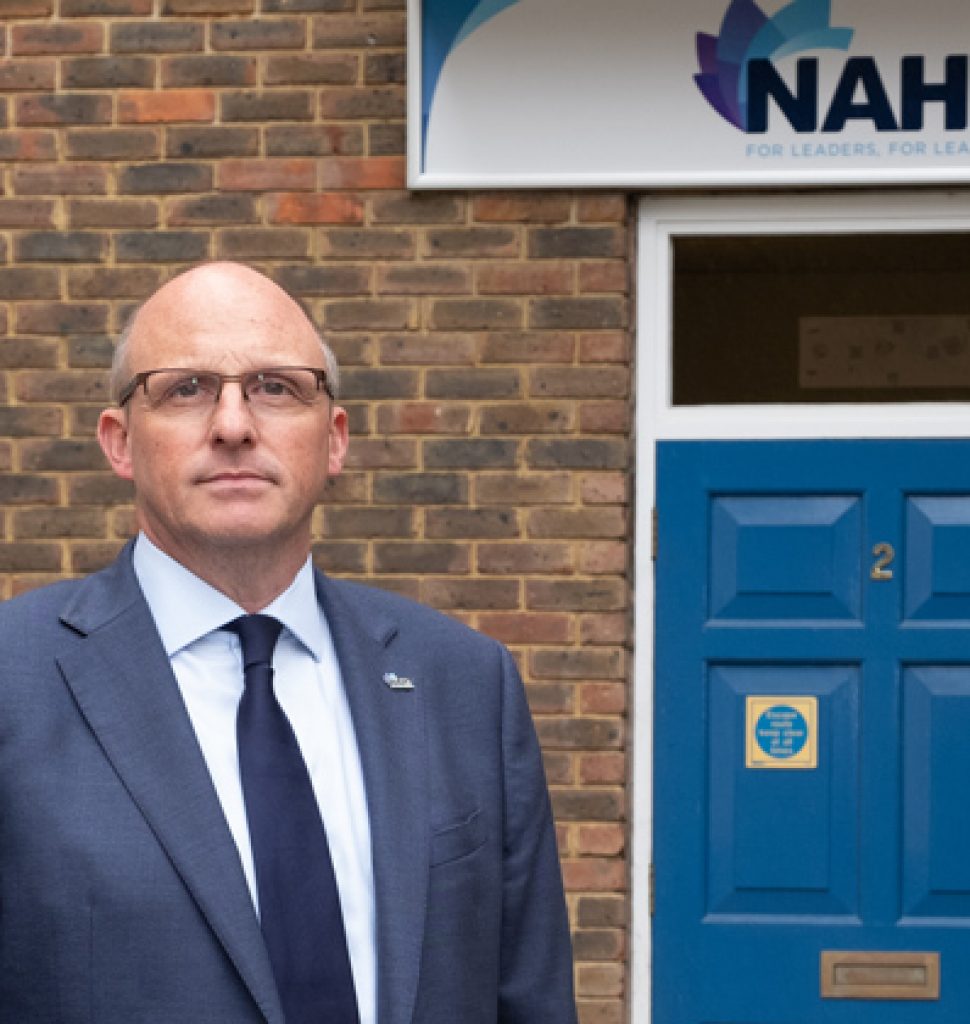 Almost half of the school leaders (48 per cent) reported lower or significantly lower attendance at the start of term than they would expect in a non-Covid year, with two of the top reasons for absence being pupil self-isolating due to symptoms of Covid (86 per cent) or possible exposure to Covid (54 per cent).
Nadhim Zahawi promised last month the government "won't stand back and let attendance fall".
Writing in The Telegraph, he said: "We must do everything we can to keep as many in face-to-face learning as possible. We can't and won't stand back and let attendance fall. The education of our children is simply too important."
Last week the Department for Education (DfE) made a last-minute U-turn on its move to only require schools to report Covid attendance weekly.
Schools were asked to continue with daily reporting from Friday.
In a message sent to school leaders, and seen by Schools Week, the DfE said the data "helps the government to understand what is happening on the ground in schools and colleges and adapt its approach accordingly".
Education leaders not confident in government
Just under eight out of 10 respondents reported being 'unconfident' or 'very unconfident' with the DfE's Covid guidance.
Of particular concern was the current rule which states under-18s will not need to self-isolate if they are a close contact of a positive case but are instead "strongly advised" to take a PCR test.
Eighty per cent of school leaders wanted to see a change to this policy.
Whiteman added: "No one wants to see a child miss any time off school, but there is a real risk that the current policy is inadvertently leading to more children missing school in the long run".
Calls for ventilation funding in schools
Leaders also expressed a need to improve measures within schools – 59 per cent called for funding to improve ventilation and 40 per cent called for the government to supply HEPA (high-efficiency participate air) filters.
Schools Week revealed on Friday mainstream secondary schools are finally set to receive CO2 monitors over the next fortnight a month after the rollout of devices began.
While scientists have been critical of the government's "minimal" approach to improving ventilation in classrooms during the pandemic.