Mainstream secondary schools are finally set to receive CO2 monitors over the next fortnight – a month after the rollout of devices began.
Schools leaders were informed by the Department for Education (DfE) today that the first set of secondary schools would receive monitors by October 15.
The email, seen by Schools Week, states a new delivery schedule has been published which "covers the remaining special schools, alternative provision and residential schools and deliveries to the first set of secondary schools."
Special schools are being prioritised for deliveries – so it could mean the first mainstream schools getting monitors six weeks after the roll-out started, on September 6.
The government announced in August that it would provide around 300,000 carbon dioxide monitors to state schools as part of a £25 million scheme to improve ventilation.
Slow response from DfE
Questions have been raised about the speed of the roll-out and the government's slow response to tackle ventilation during the pandemic.
Schools Week revealed that just 41 schools in London were due to receive CO2 monitors during the first week of the scheme – with only 517 devices distributed.
An official delivery schedule showed that just 1,008 schools were due to receive around 13,241 monitors in the first three weeks – less than 5 per cent of state schools in England.
A TeacherTapp survey of 7,500 teachers conducted last month found 80 per cent were teaching in classrooms without a CO2 monitor. However this is likely to include schools that have bought their own.
A further 12 per cent either did not know or could not answer.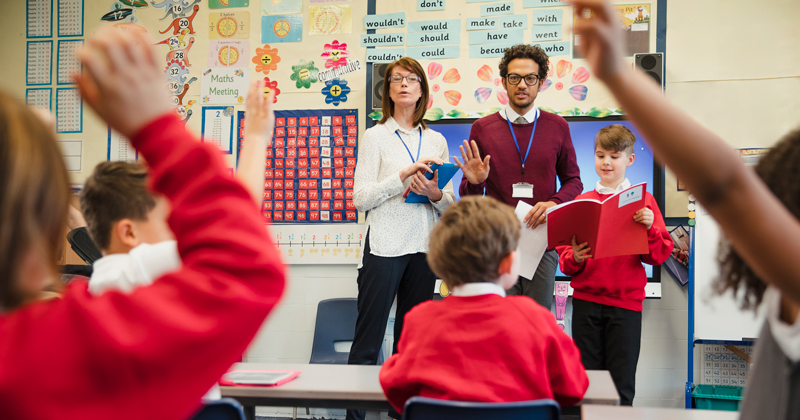 The latest schedule sent to heads indicates 1,719 state schools will receive CO2 monitors between October 1 and 15.
It does not specify how many each school will receive.
The DfE previously said the number of devices available to each mainstream school would be dictated by the size of their estate and be in the region of one device per two classrooms and staff rooms.
The email to school leaders adds: "We expect all deliveries to have taken place by the end of the autumn term."
Scientists, campaigners and parents have been critical of the government's delayed response to improving ventilation in classrooms during the pandemic.
They warned the "minimal" approach is failing to protect pupils and staff, and called on the government to provide air filters in classrooms.