The public appears to be split about whether government plans to expand grammar schools should go ahead or not, after a survey found over half would support the policy but six in ten opposed the idea of selection.
New research published today by the National Centre for Social Research (NatCen) reveals 53 per cent of adults in England and Wales are in favour of the expansion of grammar schools.
However, the report also shows that the public doesn't believe selective education is fair, after 61 per cent agreed with the statement that all children should go to the same kind of secondary school, no matter how well or badly they do at primary.
The survey, of 2,176 adults, also suggests that the public doesn't believe grammars are effective at delivering their priorities for secondary education, which include preparing children for the world of work and developing them into "confident and self-assured adults".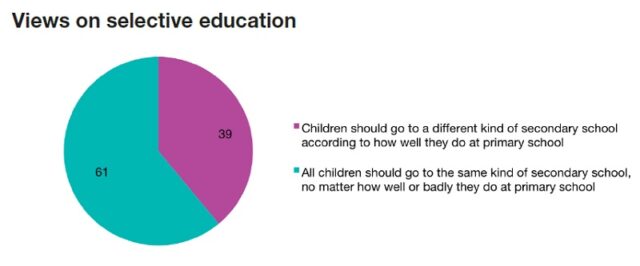 Scrapping the ban on opening new selective schools was a key pledge in the Conservative manifesto for this month's general election, but after failing to secure a working majority the party's pledge looks set to be dropped.
"The public is split on whether to expand grammar schools," said Emily Tanner, head of children, families and work at NatCen. "Support for grammars seems to be linked to the view that they level the playing field between richer and poorer pupils, but the evidence does not support this view."
Research organisations, including Education Datalab and the Education Policy Institute, have published studies showing selective schools do not increase social mobility.
But the government had continued to push ahead with the plans – even launching its own campaign to get MPs and parents on board.
In NatCen's survey, which was conducted in November 2016, two-thirds of respondents said that grammar schools level the playing field for children from disadvantaged backgrounds, either some (54 per cent) or all (13 per cent) of the time.
The public is split on whether to expand grammar schools
Many of respodents also believe the odds are good for a bright child from a disadvantaged background to get into a grammar school – 45 per cent of respondents thought there was some chance and 18 per cent said there was a high chance.
But while 69 per cent of adults believe a "positive effect" is achieved on those who pass the 11-plus entrance exams, only 20 per cent said a positive effect would be achieved on those who fail the test.
When it comes to what type of school parents want their child to go to, grammars came out on top with 42 per cent.
Comprehensive schools came a close second with 41 per cent, while secondary moderns was the least favoured choice with just 12 per cent of parents saying they would prefer their child to learn at one.
However, the apparent support for grammars contradicts with opinions on what makes a "good school".
Eight in ten of respondents to the survey said it is "very important" that schools produce children who become "confident and self-assured adults", and are capable of finding fulfilling employment.
But just 45 per cent of adults think that grammar schools deliver work readiness, compared with 42 per cent who said this about secondary moderns.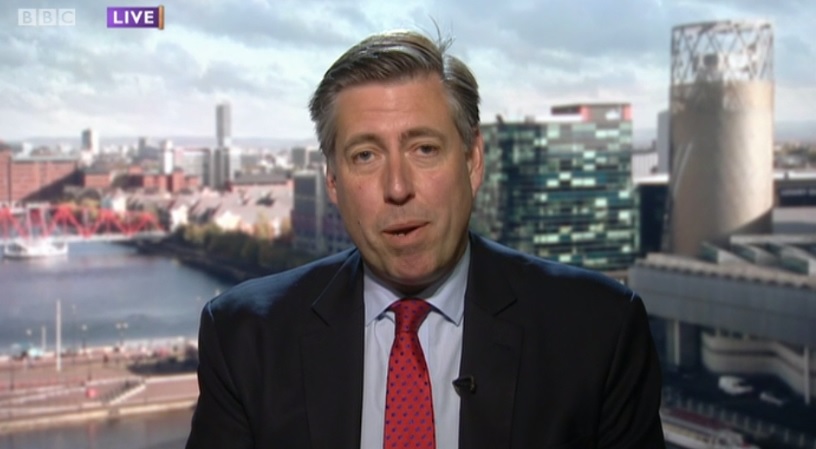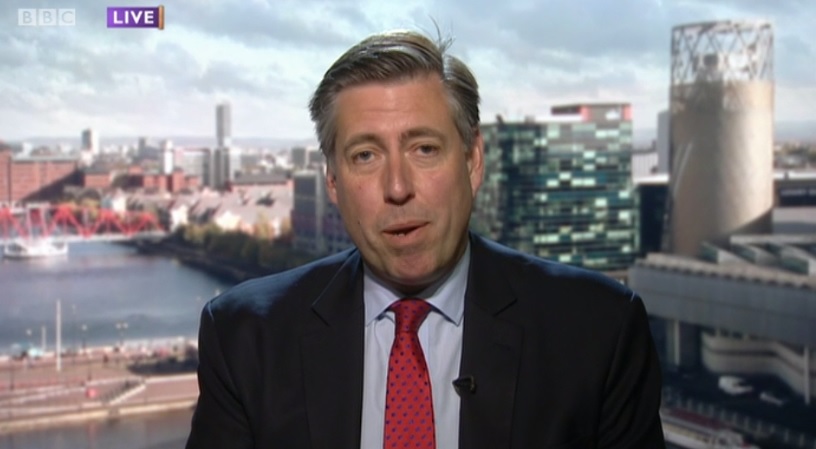 Similarly only 61 per cent of respondents thought that grammar schools achieved the aim of producing children who are "confident and self-assured adults", only slightly more than the 58 per cent who said this about the secondary moderns.
Meanwhile achieving good GCSEs was only rated as "very important" by 57 per cent of adults, and accessing university was lower still at 22 per cent – fields that the respondents believe grammar schools are the best at.
Tanner added: "What the public really wants are schools that produce confident young people who are well prepared for the world of work and they don't think grammar schools are any better at doing this than secondary moderns.
"If the government wants to give the public the kinds of schools they want, grammar school expansion may not be the best place to focus."
The Conservative party is due to lay out its plans for government in the Queen's Speech today.