His global success began with putting a library at the heart of a school turn-around. Now Richard Gerver is out to bring that success to more schools. By JL Dutaut
With all the talk of school closures and the digital divide, innumerable column inches have been written about laptops and dongles. Much less about books. Of course, the days of teaching a set course from an approved textbook are long gone, and so access to teachers and their resources matters much more.
But the closure of schools has also meant the closure of school libraries. And not just them. The majority of local libraries have closed too, with some sites staying open "for emergency public computer access".
"With Covid, we've seen the massive divide between the haves and the have-nots in terms of digital technology and many other essentials," says my interviewee. "But what's been less talked about is access to books in homes – shelves of books and parents that model that."
Book sales have declined year on year in the UK for well over a decade. But the pandemic has seen a resurgence. Over 200 million books were sold in 2020, the first time that number has been exceeded since 2012. And in the year before the pandemic, the UK's 3,667 public libraries issued 165 million books to 7.3 million active borrowers.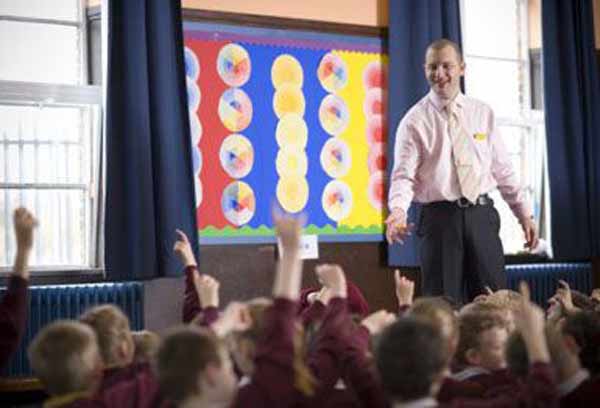 So this isn't a piece about the demise of the book, news of which has evidently been greatly exaggerated. But it is a piece about the complex relationships between the technologies of the fourth industrial revolution and an enduring legacy from the first. And it's a piece about school libraries – long since rebranded as 'learning and information centres' in many schools. And last but not least, it's a piece about the man recently put in charge of promoting their value – celebrated former headteacher and new president of the School Library Association, Richard Gerver.
He's effervescent in conversation and has clearly been reading into his brief. "In 2019, one in eight schools in the country didn't have a substantive library. My fear is that, particularly in larger schools, when they're looking to trim budgets, one of the first things that might go might be the trained librarian."
In an area of social deprivation, the kids had a limitation on aspiration, on experiences
Although Gerver has long since moved on from working in schools, his wife of 28 years, Lynn, is still a practising headteacher. He feels, he tells me, like he's still "living semi on the frontline… I can understand why there might be a cutback in books. But I think we've got to use Covid as a catalyst for good. We need to make sure schools realise libraries are not 'nice to haves' but actually form a core part of the bounce back."
A cynical reader might say this is exactly what you'd expect the president of the School Library Association to say. It's certainly true that Covid has been used as a justification for just about every educational agenda. But Gerver has form on school libraries that long predates the pandemic and this new role.
In 2001, just eight years into his drama teaching career and with four of those already under his belt as a deputy headteacher, he was seconded to Derbyshire County Council as a literacy consultant on a project "to remotivate demotivated boys in reading and writing".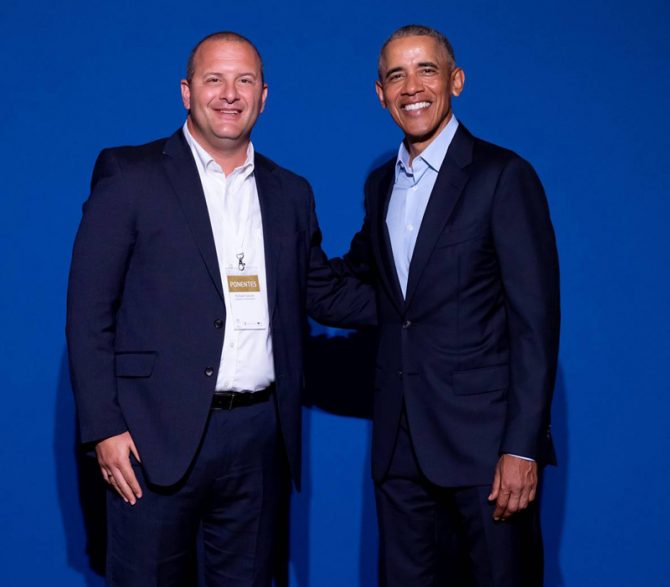 As part of that work, he found himself one day visiting a local school in hot water, Grange Primary School. He fell in love. "It was so unexpected. I wasn't looking for a headship. I'd only been in this seconded role for a few months. There had been no substantive head for 18 months. An amazing woman who'd been in the school 30-something years had been acting head on three occasions at least and had never wanted the job. They'd had something crazy like eight heads in ten years."
He applied, got the job in 2002 and in the space of two years transformed the Long Eaton school into a nationally and globally celebrated learning environment. He won 'school headteacher of the year' at the British National Teaching Awards, and picked up an award for the school at the UNESCO World Arts Education conference.
Central to the school's transformation was its library. Well, in point of fact, when he started there was hardly one to speak of – just some bookshelves in a corridor.
On the outside, "it was an unbelievable building. It looked like a mini Hogwarts in the middle of this socially deprived community." But the inside was a different story. He describes "unused rooms piled high with crap". Decision made. "We're going to build a library, and we're going to build the best damn library in the area." He hired a skip, emptied the rooms and "begged, borrowed and stole" everything he could to transform them. He persuaded one of the governors to train as a librarian and to operate the new facility on a teaching assistant's wage.
Schools should realise libraries are not just "nice to haves"
And then he built a curriculum around it. "Every class had timetabled library lessons. And it had a profound impact, and particularly on kids from an area of social deprivation, whose limitation was they lived in a very insular community. They had a limitation on aspiration, on experiences. The library became a catalyst for us."
In 2007, urged on by none other than his idol, Ken Robinson, Gerver left a transformed Grange Primary School to go full-time into writing and public speaking. His latest of four published volumes, Education: A Manifesto for Change, came out in 2019 to wide acclaim (and a critical Schools Week review he jokingly barbs me about!).
He's very conscious that he's been out of the fray for 14 years. "I don't want to be that old fuddy duddy who ten years, 15 years down the track is telling teachers now how to do the job."
But Gerver also hasn't run out of things to say. As a boy who at the age of nine had developed a debilitating stammer as a result of his parents' traumatic separation, who's gone on to the top of the teaching profession and then become a globally renowned public speaker, we should probably hear him out.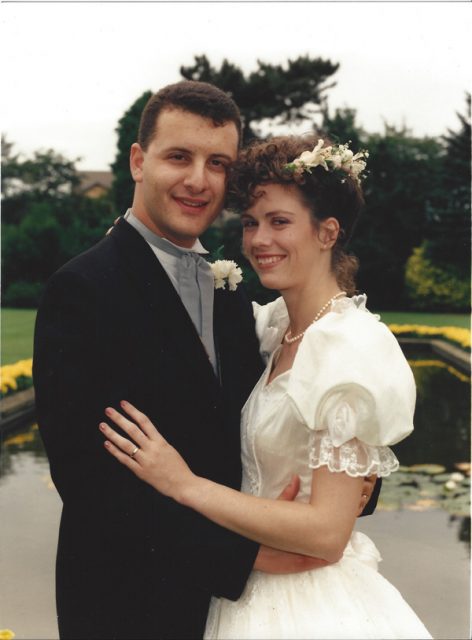 As well as the digital divide, we've heard a lot over the past year about schools' vital role in supporting disadvantaged children. On paper, Gerver would never have been classed as one of them. He attended a private school in north-west London at great expense. "I had the most incredibly privileged education," he tells me. But the turmoil in his childhood home is an example of the limitations of our classification and a cautionary tale for what might become evident as schools reopen.
It's also an encouraging one about the power of teachers. It was his primary school teacher who saw past the stammer and came up with a plan. "His belief was that the nervous tic comes from being so worried about being you, and what people think of you. So he got me speaking other people's words. And it worked."
From three lines in the school play, Gerver progressed to reading aloud in class. And here he is today. "He was an extraordinary teacher. He spent so long really trying to climb inside who I was rather than dismiss me as just a name on a register."
He went on to develop a passion for drama. He studied it at university and "clung on to the dream of being an actor, even though I'd failed at rep". Then he met Lynn, who was starting out on her teaching career. She invited him to help out with some drama activities for her class, and the rest is history – personally and professionally.
There are lessons here as we begin the long road back towards normality. As the government works on its plans for tuition and catch-up and summer schools, it's worth remembering the power of a teacher with time to invest. As the curriculum focus falls most heavily on English and maths, we should keep in mind the power of reading for pleasure, of reading aloud and reading to perform.
The handwringing continues over disadvantaged pupils, and it's worth remembering that disadvantage comes in many forms that aren't necessarily systemic. Plans are emerging to build a digital legacy on the foundations set over the past year, and it's worth remembering the enduring power of the analogue world.
And as resocialisation efforts centre on sports and outdoor activities, nobody should forget that libraries have long since stopped being the lonely, hushed abode of bookworms.
As Gerver has shown, "they can be the absolute heartbeat of a school".