JL Dutaut meets Ambition Institute's new CEO, an ex-civil servant for whom policy is about creating the conditions for everyone's success
The coffee isn't even ready yet, but Ambition Institute's new CEO, Hilary Spencer and I have already discussed retiring at 68, the Chartered College's work on Chartered Teacher Status, and we are moving on to retention and the lack of good knowledge about the teachers who leave and return to the profession. Not the guarded ex-civil servant I might have expected.
"If you've done a particular career for 15 years, and then you want to do something different – quite often having kids is a trigger, or maybe just being 15 years in one place – is there a way of understanding that a bit better? In terms of 40 per cent of teachers leaving within the first five years, if we could even get a third back five or ten years after, that would make a massive difference. And would you bring a different set of experiences to the class or to running a school? It could be really valuable."
When it comes to policy and the big ideas shaping education, Spencer is at ease and vocal. She is more protective of her personal story, yet there is no denying it informs her views. A mother of two – a six-year-old and an 18-month-old – she has just left the world of policy behind after not 15 but 18 years. Perhaps she already has half an eye on her return.
Since 2013, as well as consecutive roles as director of Civil Service learning and then as director of the government Equalities Office, Spencer has been chair of the council of Oasis Academy South Bank, a school she helped set up and which Ofsted graded 'outstanding' in all categories in 2015. If one thing is certain then, it's that she is quite comfortable with getting hands-on and facing a high level of challenge. That's likely to serve her well at Ambition Institute.
You'd be insufferable if you came in with a plan and stuck to it no matter what
In October 2019, as Spencer was gearing up to take the job, Schools Week reported that the organisation had moved from a £300,000 surplus to an £800,000 deficit, had seen its total income fall by 13 per cent, and that government contracts had made up 72 per cent of its income in the 2017-18 financial year. With tight school budgets only getting tighter in the interim, the charity faces a rocky road ahead, notwithstanding any announcements in the upcoming budget.
But Spencer doesn't seem fazed. "Personally," she says, "I'd like us to get to a point where [DfE contracts are] a smaller overall percentage of our funding base, just because I think it gives us more space to tailor some of what we're doing. Also, it gives us the potential to do some really interesting, innovative stuff."
A desirable outcome in its own right then, rather than an organisational necessity. At least in the short term. Spencer has other priorities, and rushing in all guns blazing isn't her style. "There's this whole thing about CEOs coming in having their hundred-day plan. Obviously, you do have a plan when you join an organisation, but I think you'd be relatively insufferable if you came in with a plan and stuck to it no matter what, right?"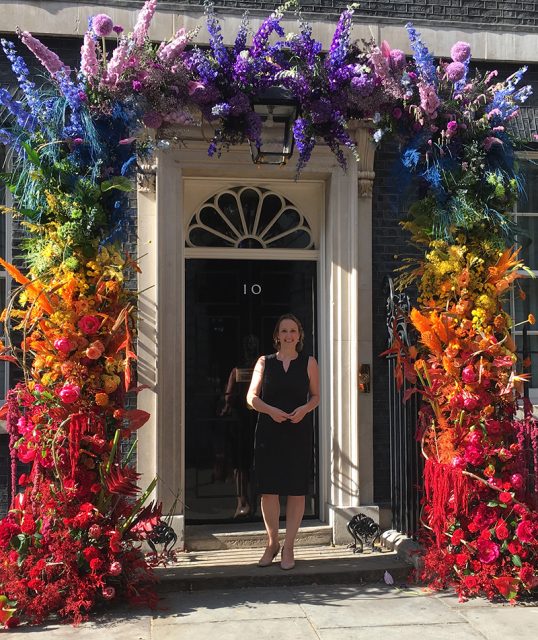 Nevertheless, there are lessons she learned in Whitehall that are highly likely to follow her into her new role. As director of Civil Service learning, she took responsibility for the professional development of 400,000 staff – just 50,000 short of the total number of teachers in England's state-funded schools. By all accounts, her impact was transformative. She describes with enthusiasm the experience of developing programmes that are 80 per cent consistent, with 20 per cent left flexible to be tailored to the needs of each organisation and team, and developing the use of technology to tailor learning programmes for individuals while maintaining all-important face-to-face learning.
Meanwhile, her top priority has been to appoint a new chief operating officer, and that's been a success. Kimberly Lovegrove, whose CV includes project management and operational leadership in educational organisations from MIT to Navitas, will be starting her new role on March 9. It's an astute appointment from the new CEO, who otherwise has spent her time learning about the organisation and its people.
And Ambition Institute isn't without controversy. Formed from the merger of the Institute for Teaching and Ambition School Leadership (the latter itself a merger of The Future Leaders Trust and Teaching Leaders), the new organisation bills itself as a graduate school with "the mission focus of a charity, the academic rigour of a traditional university and the essential classroom connection of a teaching school". That statement alone ruffled a few feathers in university circles, as symbolic of the displacement of teacher education from its traditional home in faculties of education. When Ambition Institute then floated the idea that it would seek to be granted degree-awarding powers, some of those same faculties were incensed, seeing in the move a further Govian attack on the so-called "Blob".
I taught English. Badly. I feel very confident about that now
Incidentally, Spencer served as Michael Gove's principal private secretary for 18 months across 2011 and 2012. Yet there is little of the ideologue in her take on the role she has been in for only four months. "I think there's some value," she tells me, "in just pausing for a minute and trying to work out where it is you really want to go."
Nevermind the 100-day blitz then, or the single-minded certainty of so many leaders of organisations. In fact, even the proposal to seek degree-awarding powers is up for grabs. "We've had quite a lot of work going into this from a really talented team," she says, but, "most organisations go through a phase where they retrench a bit to focus on their core offer. The degree-awarding powers is part of that discussion."
First and foremost for Spencer, it's a question of impact. An alumnus of an all-girls private school in Hertfordshire, and an Oxford PPE graduate, her story isn't quite the one of privilege those experiences might suggest. From the age of eight, she was raised by her single mother and, despite the riches of her educational environment, the absence of childhood photographs that traditionally accompany these profiles is down to the fact that "we didn't have a camera". She won't be drawn further, but her deep regard for her mother, who taught her and her younger brother, above all, to "work hard and be nice to people", is palpable.
So it could have been very different for Spencer, and the experience has left her with a singular drive. "It shouldn't be down to luck. Everyone should have the opportunity to go to a school that nurtures them, that encourages them, that gives them the potential to succeed and to exceed their own expectations."
So while under her leadership Ambition Institute could follow what she calls the "Future Leaders history of the organisation, focusing on the top end of the education system", that isn't where she believes the biggest impact is to be had. And there's an ethical dimension to that bias. Spencer grew up in a Christian household and "became a Christian in her mid-teens. So that sense that social justice is an important end in itself is a core value of mine."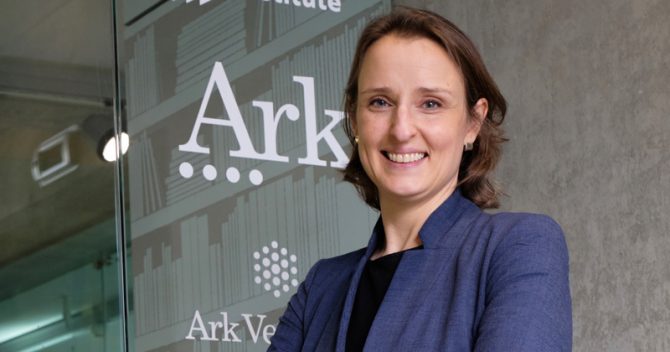 But why education?
"Having enjoyed school so much I thought I might want to be a teacher, I tried teaching in China. I taught English. Badly. I feel very confident about that now." She "loved seeing the light go on behind someone's eyes when suddenly they get something", but it was something else that captured her interest. The children she taught had been selected to learn tourism while others down the road were destined for university. That predetermination and lack of agency seemed unfair.
A stint in South Africa in 1999 only reinforced that sense of injustice. Post-apartheid, race was (is) still a determinant of children's education, outcomes and future lives. Reflecting on her own experience, Spencer returned to the UK with a drive to tackle the systemic barriers to children's success that still blight our system.
Two decades later, she is still on that singular mission. "The thing that really drives me," she says, "the reason for joining the Department of Education in the first place, is how you create the conditions where people can achieve their potential."
Spoken like a true teacher. Maybe those Chinese students didn't have it so bad after all.