The Independent Schools Council has today published its annual census.
Schools Week has the key findings:
1. Private school fees rise again – despite record number of pupils

The census shows that fees for independent schools rose by 3.5 per cent on average between 2016 and 2017.
The average private school fee is now £16,686 a year – up by more than £500 from 2016.
The rise is actually the lowest annual increase since 1994. But it comes despite private schools welcoming record numbers of pupils (522,879 – which is the highest number since records began in 1974).
There are also regional differences in fee rises. For instance, they went up by 4 per cent in the east and south east of England, compared to just 1.8 per cent in the north east.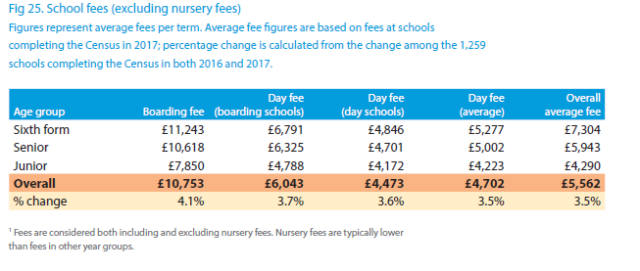 2. Third of private school pupils now get assistance with fees
The census reports that around £900 million is now spent on scholarships and bursaries to help pupils pay fees (up by 4.9 per cent on last year).
It means that 168,025 private school pupils (33 per cent of all pupils) get some sort of financial help. The largest chunk of this (£362m) goes on means-tested bursaries.
It bucks last year's trend – where the proportion of pupils getting help with fees dropped (see below).
But not all of the £900 million assistance is paid by schools. Around 15 per cent is provided from other sources such as councils and the government.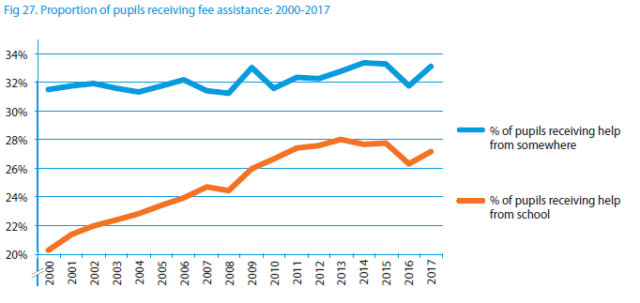 3. Nine in 10 private schools have state partnerships
The ISC is particularly keen to point this out – given government proposals ordering them to sponsor state schools or lose their charitable status.
But the figures show that, actually, more private schools are helping their state counterparts (88 per cent), than even have charitable status (77 per cent). The number of partnerships has risen slightly from the 87 per cent recorded last year.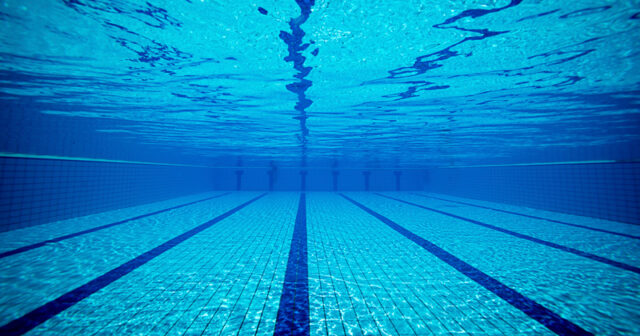 Of the 1,140 schools in partnerships, 90 per cent shared some sort of sporting facility (although the ISC has included 'play sporting fixtures with or against state schools' as an example of a partnership).
The other most popular sporting partnerships were inviting state pupils to coaching sessions, or sharing swimming pools or sports fields.
As Schools Week revealed last year, the private sector has almost as many swimming pools between them as the whole of the state school, higher education and further education sectors combined.
Four in five private schools offer academic partnerships – the majority of which are inviting pupils from state schools to attend lessons, or workshops.
4. ISC warns ministers over strong-arming private schools into academy sponsorship
The ISC has used the partnership figures to fire a warning shot at the government over strong-arming their schools into sponsoring academies.
Julie Robinson (pictured left), ISC general secretary, said the partnerships work because they are "voluntary agreements".
"Forcing partnerships which are not agreed by both parties would clearly be counter-productive."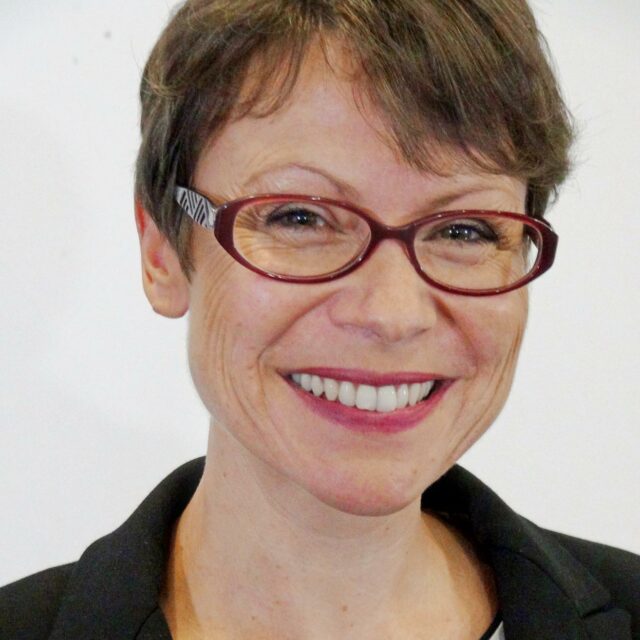 The sector is awaiting publication of the government's white paper outlining further details of how private schools will be tasked with providing further support to the state sector.
Proposals in the green paper, published last year, suggest independent schools with capacity and capability should either sponsor academies, set up state free schools, or offer a certain amount of fully-funded bursaries places to keep their charitable tax status.
Smaller private schools will be asked to provide school-to-school support, including assisting teaching in minority subjects, or ensuring senior leaders become directors of academy trusts.
But Barnaby Lenon, ISC chairman, has previously said the sector is nervous about the government's plans. "We don't see ourselves as hero knights coming in to save state schools – most are doing well and don't need saving."