The proportion of pupils meeting the government's "expected standard" in the year 1 phonics screening check has increased to 82 per cent.
Last year, 81 per cent met the standard in year 1.
The proportion of pupils meeting the standard by the end of year 2 remains stable at 92 per cent.

The proportion of pupils achieving full marks in the check, which is carried out in year 1 but then repeated in year 2 for those who do not meet the standard first time, fell by three percentage points, from 16 per cent in 2017 to 13 per cent in 2018.
However, as in previous years, mark distribution data shows a steep rise around the pass mark of 32, something experts have called "dodgy" in the past.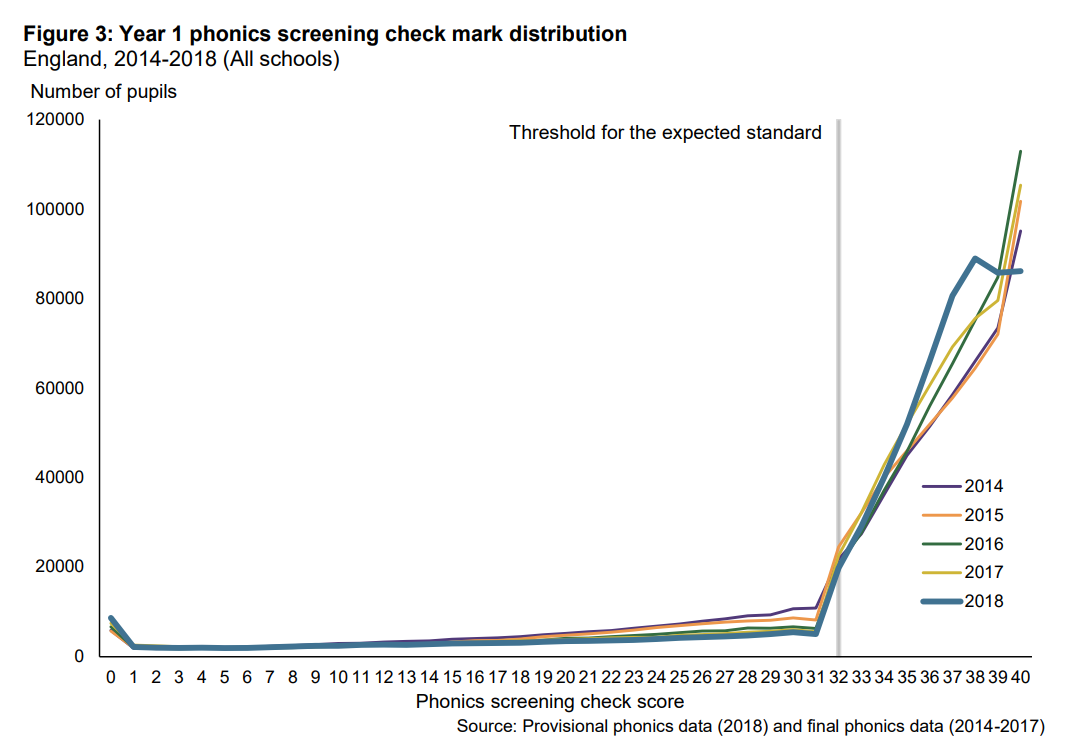 The proportion of pupils achieving the expected phonics standard in 2018 also varies according to the type of school they go to.
For example, 83 per cent of pupils at local authority maintained schools achieved the standard, compares to 84 per cent in converter academies and 80 per cent in sponsored academies. Free schools outperformed all other types of school, with 88 per cent of pupils meeting the expected standard. However, the government pointed out there are much fewer free schools than other school types.
Nick Gibb, the schools minister, has welcomed the results.
"Our continued focus on raising standards means six-year-olds are reading better than ever before – and we are setting an international benchmark, with Australia looking to follow our lead on phonics," he said.
"This is a huge achievement, improving the lives and education of hundreds of thousands of children but we remain determined to make sure that not just most children, but every single child is able to meet his or her potential."
More to follow.