Former secondary head Peter Campling has been watching the first rehearsal for his latest play. It concerns a vexing series of events leading up to an Ofsted inspection at the fictional Ardley Green School.
There will be swearing, he says – and not just by any teachers in the audience.
But there'll be laughs as well as a few expletives when The Inspector Calls starts its run later this month (April 28). Chatting to the cast, I'm told the play has a lot of humour.
Schools are funny places, says Campling, who can draw creative inspiration from his years of teaching and leadership roles. He left his headship at Deptford
Green School in south London two years ago, and now works as a freelance coach and consultant.
"Yes, hopefully the play is funny," he says. "We've had a good laugh today. That's one of the things I do miss about schools – the banter, the laughter and the ridiculous situations that crop up."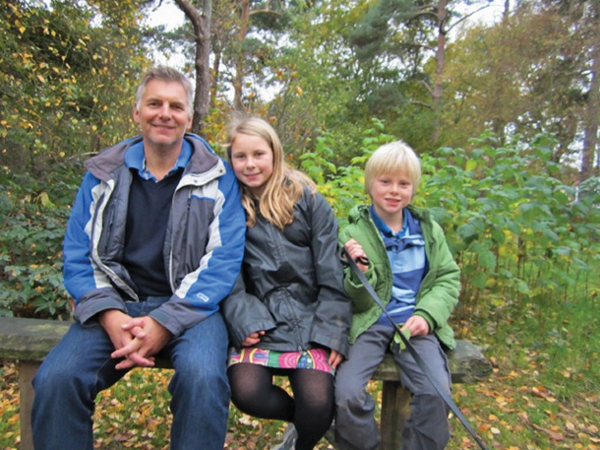 A description of the play reveals the escalating list of challenges facing head George Smith. "Pressure builds from the start of the school year for George, with poor maths results, disgruntled unions and an impending inspection. George's private life, meanwhile, is becoming increasingly dysfunctional and the problems mount with a budget crisis, an interfering local authority, unwanted competition from the new free school, and scandalous behaviour at the staff party." Then the inspectors call.
Campling says he did not want to write a play that was "a kind of dirge". While he says it has a political side and a plea in the narrative to take stock of what's happening, "it's also capturing the joy and the incredible hard work of people in schools".
Born in Pershore in Worcestershire, he is the son of a clergyman and teacher. He says he's "been in and out of beliefs, but I certainly had a strong upbringing in a very liberal version of Christianity".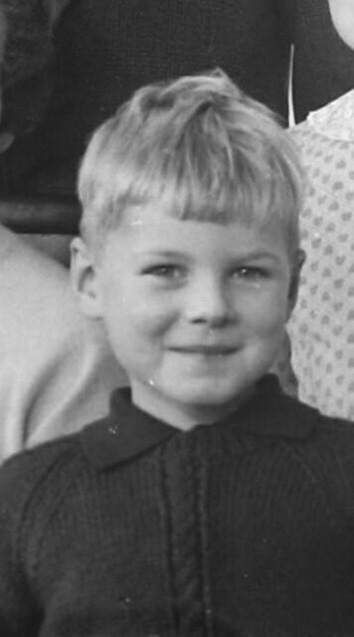 He describes getting into the King's School in Worcester as a cathedral choir boy as "an extraordinary experience", singing until he was 13, two or three hours a day with "more at weekends" and on tour. "There was probably more discipline than I've ever had since. But you got on with it, because that was what you had to do."
He had to board, "so I was taken away from home at the age of 9. It's something you probably talk about to your therapist 30 years later, but at the time it's quite good fun."
Known during his schooldays as a bit of a rebel, Campling says he was always in trouble. "There was a particular teacher who saw some good in me, I think, and who got me involved in acting. I absolutely loved it pretty much the first time I stepped on the stage." He was accepted into the National Youth Theatre at 16.
His "scenic route" to becoming a teacher included a gap year in India after he left school, an experience that he says was "mind-blowing and changes your perspective on everything". He came back to take up a teacher training place, but soon realised that it wasn't what he wanted to do.
He switched to a degree in development studies at University of East Anglia, "but I still had a love of theatre".
After finishing university, he headed to Nicaragua "where there was a war going on". for a year to work for the rebel Sandinistas, picking coffee and cotton and helping to build a hospital. "It was American imperialism at its worst and a cause célèbre for the left at the time."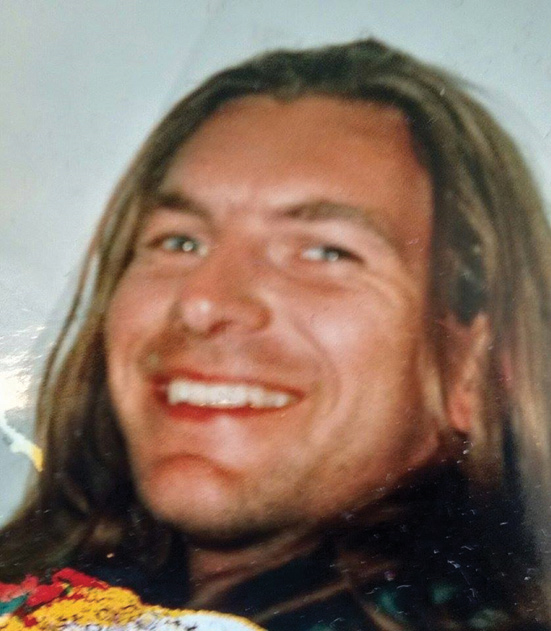 While there he was inspired to start writing a play. He finished Hey Nicaragua! on his return, and set up a theatre company with friends from the National Youth Theatre and others. They took the play to the Edinburgh festival, where it got good reviews and hit a "rich seam of interest".
While having begun his theatre company wanting to act, he ended up wanting to write and direct. He taught English as a foreign language and did "whatever else you need to do to pay the bills, and I kept going to the grand old age of 29".
At that point he decided to go to Goldsmiths in London to do a PGCE, "because that was a way I could carry on being a writer. Of course I've hardly written anything since, and that was 22 years ago."
But there is a link between the play he did write about asylum seekers after securing his first teaching post in a drama department and the work that's now in rehearsal.
His first school, Geoffrey Chaucer – now an academy with a different name – was in south London's Elephant and Castle. "There were a lot of asylum seekers coming in to the school who were not officially recognised. It was certainly a big issue then and some deportation was going on of young people. There are echoes of real life in that story."
The school was in special measures and had never had a school play that anyone could remember. The keen young drama teacher wrote Kissing Carlos and set about "literally dragging the kids in from the playground" to take part.
"One of these guys was called Gbolahan Obisesan and he got the lead. He was brilliant. I persuaded him to take it more seriously and eventually he got into the National Youth Theatre, and then became a professional actor and writer. He's written for the National Theatre and the Young Vic. And he is here now in my cast – here this afternoon. It's a lovely completion of the circle!"
But until now, Kissing Carlos was "pretty much it from a writing point of view", he says. "I had gone into teaching naively thinking that I could be a teacher and a writer."
Headship's a weight, but it's also a creative opportunity
Since giving up his headship Campling has been working as a freelance in about 10 schools. "So I'm seeing quite an interesting range of approaches."
What does he miss about being head of his own school? "The sense of being part of a community. I miss the creative side of headship and the fact that you are responsible for everything. While it's a weight it's also a creative opportunity.
"I miss that sense of building something long term and sustainable. That's why something like a play is very satisfying."
He worries that now "it's much tougher being in a school that's currently constrained or threatened".
What he doesn't miss at all are the "pressures increased accountability, which I believe have got to a toxic level".
For heads, he identifies a football management syndrome, whereby "if they have not got the results they are looking for in a short period of time you get rid of them.
"It's creating a culture of fear that is very damaging and permeates through the system right down to the kids. If your only currency is results you are going to produce a generation that is only good at taking exams. I think we are heading in that direction. You can't blame heads because their jobs are on the line."
It's the Ofsted framework that becomes the driving force of schools, he adds. "So much of it is based on results and that's what drives you because, ultimately,
your jobs and status are on the line. That's completely wrong and tragic."
The Inspectors Call runs from April 28 to May 16 at Theatro Technis, Camden Town, London. To book go to theinspectorscall.co.uk
IT'S A PERSONAL THING
Which was most challenging – Hey Nicaragua! or getting ready for Ofsted?
Nicaragua got quite hairy at times, but at least it was for a good cause. With the current punitive Ofsted inspections, the stakes are ridiculously high for what is often just a roll of the dice.
Who would be the guest of honour at your dinner party?
Arthur Miller. His plays capture the key issues of our time so poignantly. He also led an extraordinary life and kept to his principles and politics, when many around him did not.
What would be your three "must-have" pieces of music at the dinner party?
Handel's Gloria (lost for 300 years until recently re-discovered). I'm quite into Elbow at the moment and maybe some Jack Johnson.
Where would you go for an ideal family trip and why?
Newport in Pembrokeshire. The most beautiful place and loads of fun to be had. I've been having great holidays there since the 1960s and it never changes.
What's the most important piece of advice you'd give your children, Laurie, 11, and Jo, 14?
Try to stay humble when things go well and when they don't, try to stay positive.