Boxes are stacked around the wood-panelled office. Folders top the piles. A framed portrait is propped against the wall. A braille machine sits on an empty desk. This is the office of David Blunkett, whose 28-year tenure as Labour MP for Sheffield Brightside is coming to an end.
He took his parliamentary seat in 1987 after nearly 20 years as a Sheffield councillor, becoming shadow education secretary in 1994.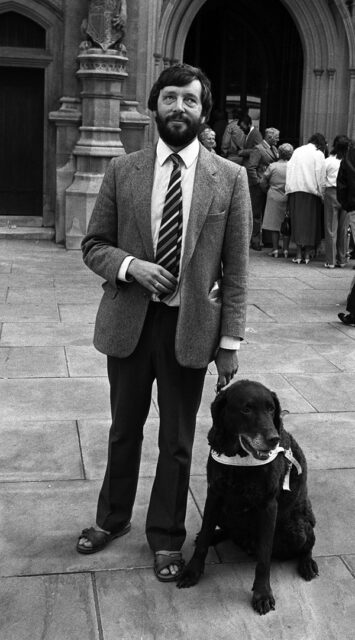 "Tony [Blair] had taken over as leader in July and wanted to do a reshuffle and he clearly understood that I had a lifelong interest and commitment in education.
"It always helps to be doing something that you really want to do – that isn't always the case in politics, you get given jobs you don't want to do, so I was very fortunate."
When New Labour swept to power in 1997, he became the first education secretary to have been educated in a comprehensive. He remained in office for an entire term, making him the second longest-serving education secretary until Michael Gove overtook him over last year. (Gove beat him by a month.)
His Yorkshire accent lilts gleefully as he describes his time in office. "We tapped into a moment in time, a moment where the previous government had literally run out of steam, when a very nice secretary of state for education and employment had, in my view, been told to tread water to calm down the frenetic permanent revolution of predecessors – a little like Nicky Morgan now. But there was a hunger for change and improvement."
From today's vantage point, Blunkett's work seems common sense. Sure Start, university tuition fees, ministerial interference in primary school literacy – these are now work-a-day ideas. In the late 90s, they were transformative, and not without controversy.
Teaching unions had enjoyed a cosy relationship with Labour and so expected they could dictate more than Blunkett would accept.
"I don't want to be disparaging, but the Labour party had been extremely close to the teaching unions and had accepted that there wasn't a great deal that could be done to revolutionise teaching. I was not accepting that.
"You had to do it full-on, 150 per cent, sometimes rattling cages and upsetting people, but doing it with the sole intention of transforming life chances. That's what it's about."
If there's any doubt about his intentions, look into his past.
Blunkett was blind at birth. Barred from taking the local grammar school entrance exam, he attended a specialist boarding school for blind children. At 16 he had no qualifications and had been told his best chance in life was to become a piano tuner.
With characteristic resolve, he and two friends complained until they were allowed to attend evening classes at a local technical college, first to get O-levels, then A-levels. It took six years before he accumulated the necessary qualifications for university and in 1973, he graduated from the University of Sheffield with a BA in politics.
He credits one teacher, Wilf King, with helping him through his physics A-level after he offered to attend the evening classes with him.
"It was a fantastic commitment, to sit alongside me and help me do the physics. And you get an inspiring teacher like that and… I just think that there are incidents like that happening right across the country where there are inspiring people, taking on a youngster, and nurturing them, and giving them that chance, opening that window on the world."
At university he enjoyed reading and discussing books, something he had never had the opportunity to do before. At 22, he became Britain's youngest local councillor.
"You sometimes rattled cages and upset people. But it was with the sole intention of transforming life chances"
"I was reading Marx, and at the same time I was on Sheffield City Council, so I was practising politics at the same time as studying political theory and institutions," he chortles.
"I thought university was great… in terms of opportunity for my life, it's hard to describe how transformational that was."
That he could have missed those opportunities is an indelible force in what came after. He will return to the University of Sheffield after his retirement in a post at the Crick Centre for public understanding of politics.
It is noticeable, as he talks, that his sentences are full of content: cash figures, percentages, names of policy leaders. He talks about the changes he made in terms of inputs, of who did what and why. Achievements matter, but he rarely dwells on them. It's refreshingly different to the vague platitudes of many current politicians.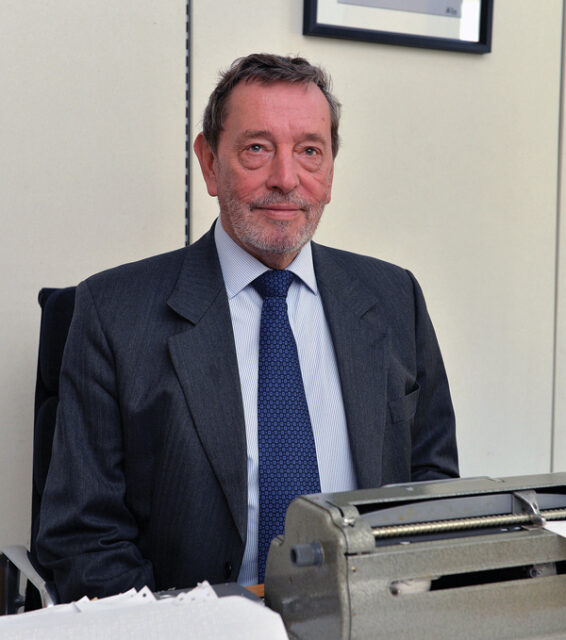 He admits sympathy, though, for anyone in the role of education secretary. Balancing implementation with the need to sell a political message is, he says, an adrenalin-inducing ride. People can easily be sucked in and take their eye off what matters.
"The logic is that you should work from the bottom up – that you should use the direction and the energy and dynamism within and from the schools… but the imperative is to move extremely quickly.
"It's to demonstrate that you are actually on top of the job, it's to reach parents in terms of saying that you understand that what they want for their child, not for their grandchild, is a first-class education now. Therefore you are moving faster than the system can move, you are claiming gains that aren't yet provable, and you are hoping that – somewhere down the line, when you are sipping a glass of wine on a summer evening in your 80s – that somebody might give you credit for what you did."
Does he think his ideas were worth credit, or are there regrets?
"I think that we needed to embed rather than necessarily always being on the move."
He worries that current education reforms have fallen prey to political need, with people developing shibboleths simply to knock them down and gain a headline.
"Cameron is shouting 'We need 500 free schools!' Well, where did that come from? What sort of target is that? … Everybody wants these numbers.
"I used to have these discussions with Gordon Brown. He said, 'We need 3,000 children's centres.' I said, 'No, what we need is a [nursery] programme that really addresses the challenges in the most disadvantaged areas of the country. We don't need 3,000 of anything!'"
Our time is drawing to a close. A clock beeps furiously to let us know it. But his guide dog, Cosby, still snores in the corner.
There's time for one final question.
What does he most want the next education secretary to do?
"Well, apart from the obvious, which is fighting like hell in the austerity programme to maintain spending on education as a whole and not just schools, it would be – and this is learnt from practice – to use continuing professional development as a mechanism to gain greater cooperation and collaboration between schools and institutions to spread best practice.
"There is good practice happening everywhere. Scaling that up and spreading it rapidly is the big challenge, and it's easier to do if the glue is back in and people are part of a cooperative system.
"That's where I think that the coalition have made a fundamental mistake.
"They have seen [education] as a 1950s, home counties, middle-rank public school – and it isn't. That isn't how the education system for all of us works."
And he should know. He's put a lifetime towards ensuring that it does.
IT'S A PERSONAL THING
Do you listen to music, and what's your favourite?
Yes, I do. I've got very eclectic taste from folk through to melodic classical.Atonal music and very obscure opera are the only two things I don't really like.
What do you eat for breakfast?
Porridge and honey.
Every day?
Pretty much. In the summer I might divert, but I always have some honey with it.
Where do you like to go for your holidays?
I like Tuscany. I've been going now for the past 11 years.
Can you remember any good parties that you attended?
No. I don't like parties, never have. I like dinners, I like talking and eating, but I hate parties – if you can't see, you are inevitably captured by the biggest bore in the room!
Dream dinner party guests?
Given that I really would like to hear a resounding philosophical argument, I think I'd like to have around the table Rousseau, Karl Marx and Hillary Clinton.