Ofsted has accused school leaders and teachers of "consistently underestimating" the scale of sexual abuse and harassment occurring among their pupils.
The watchdog today released its findings of a rapid review into sexual abuse within education settings. The review was requested by the government in response to allegations of abuse shared on the Everyone's Invited website earlier this year.
While it found schools often failed to identify sexual harassment as a significant issue, the watchdog cautioned current guidance does not equip schools to navigate the 'grey areas' of dealing with sexual violence – such as when criminal investigations do not lead to a prosecution or conviction.
Ofsted also admitted it was unable to say whether its own inspections are "sufficiently assessing" the extent of sexual harassment and violence, and said inspectors will now speak to specifically to pupils about such issues and better interrogate schools' data.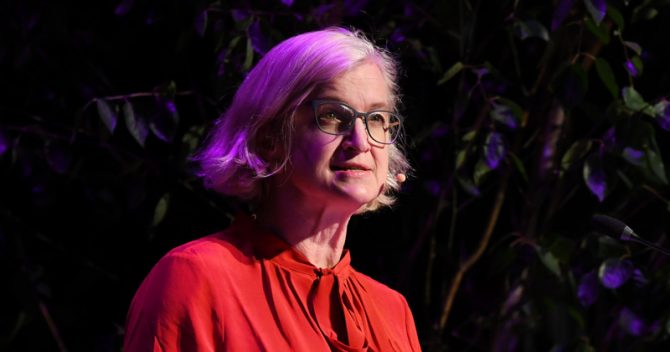 Chief inspector Amanda Spielman explained the "core recommendation" from the report is that the "default assumption should be this [sexual harassment] is affecting a substantial proportion of children in any given school or college".
The review recommends settings take a "whole-school approach" to addressing these issues and create a culture where sexual harassment is not tolerated.
Staff rely too much on children reporting incidents
Ofsted visited 32 schools and colleges across England, including primaries, and spoke with over 900 children and young people, along with leaders, teachers and other stakeholders.
The review states some staff "underestimated the scale of the problem". It further warned that even in settings were there was a "proactive whole school approach" to tackling sexual harassment and violence, "professionals consistently underestimated the prevalence of online sexual abuse".
It was "concerning" to see that some pupils saw incidents as so commonplace they saw "no point in reporting them", the report added.
The inspectorate found professionals "rely too much" on children speaking up about their abuse rather than recognising other indicators such as emotional changes.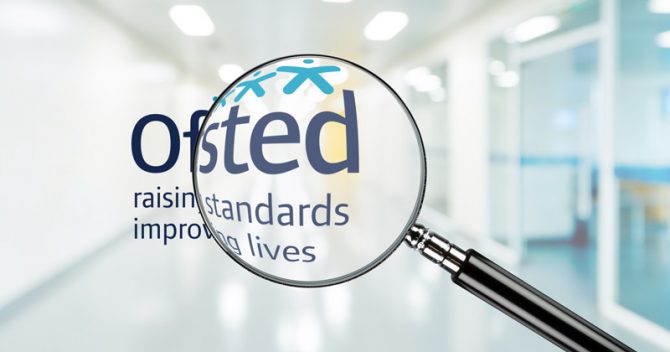 RHSE doesn't equip children for real life
Children and young people were "rarely positive" about the relationships, sex and health education (RSHE) they received, Ofsted found.
They said it was "too little, too late" and didn't equip them with the information and advice they needed to navigate the reality of their lives. As such they often turned to social media or friends for advice.
Spielman said the review had "shocked" her and it was "alarming that many children and young people, particularly girls, feel they have to accept sexual harassment as part of growing up".
Ofsted states the prevalence of young people and children being pressured to send 'nudes' – including primary pupils – is "a much wider problem than schools can address" and would also need to be tackled by the government through the Online Safety Bill.
Eighty per cent of girls questioned said they had been being pressured by peers to provide sexual images of themselves happened 'a lot' or sometimes' to people their age, with almost three out of four stating pictures or videos they sent are shared more widely without their consent.
In around half of the schools visited teachers delivering RSHE had not received any formal training to do so and many leaders confirmed staff were "generally not very confident to deliver the curriculum in areas related to sexual harassment and sexual violence".
Geoff Barton, general secretary for the Association of School and College Leaders (ASCL) said schools and colleges are "determined" to address the issues. "It seems that a gulf has opened up between what children and young people experience in terms of everyday sexual harassment and abuse and what adult understanding is of the scale and severity of this issue."
Ofsted recommended the RSHE be sequenced with time allocated topics which pupils find difficult – such as consent and sharing explicit images. Furthermore, it states schools should provide high-quality training for teachers to deliver RSHE.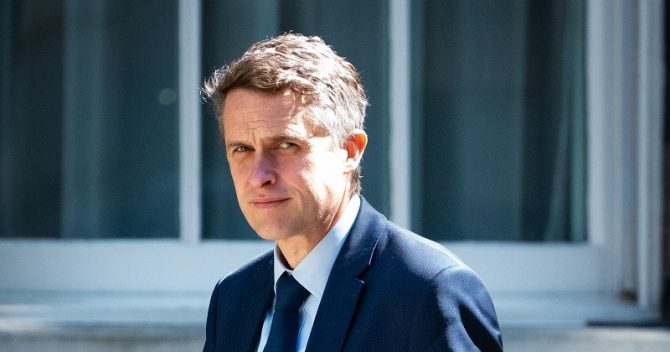 DfE will 'encourage' sex abuse training inset day
The Department for Education (DfE) has today announced it will encourage schools to run staff training on the handling of sexual abuse and harassment through a dedicated inset day and will strengthen safeguarding guidance to improve teacher confidence in identifying issues.
Children's commissioner Dame Rachel de Souza will join a roundtable discussion with tech companies, law enforcement, children's charities and schools to talk about preventative measures ahead of legislation on age restrictions for app downloading and sharing.
Education secretary Gavin Williamson added: "Ofsted's review has rightly highlighted where we can take specific and urgent action to address sexual abuse in education. But there are wider societal influences at play, meaning schools and colleges cannot be expected to tackle these issues alone. "
New YouGov polling data suggests only 4 per cent of UK adults believe responsibility for sexual misconduct and harassment lies more with heads and teachers than parents.
Eighty per cent of respondents in the poll of 1,659 adults, carried out in April by the social enterprise Triple P, said parents were more responsible.