Ministers have been accused of ignoring repeated warnings over sex abuse in schools before being "shamed" into action this week.
The Department for Education has ordered Ofsted to investigate safeguarding in state and independent schools after thousands of sexual abuse and harassment allegations were posted on a 'rape culture' website.
But ministers now stand accused of failing to understand the scale of the issue. For the past five years, MPs and campaigners have unsuccessfully lobbied for national data to be collated on serious sexual incidents in schools, which could be published annually.
Labour MP and former teacher Emma Hardy told Schools Week: "This is just another incident where Gavin Williamson has been forced into taking action. Every time he has to be shamed and embarrassed into doing the right thing."
Ofsted quiet on review details
The DfE finally acted this week as the number of testimonies posted on the Everyone's Invited website passed 12,000.
A helpline, led by the NSPCC, has been set up for victims of sexual abuse.
Ofsted will also investigate the "extent and severity of the issue and ensure schools have appropriate processes in place to allow pupils to report concerns freely, knowing these will be taken seriously and dealt with swiftly and appropriately".
The review will also look at whether there is sufficient guidance for schools on how to deal with sexual harassment allegations, the relationship between schools and police referrals and whether schools are teaching RHSE appropriately.
It will also look into whether the current inspection regimes in state and private schools are strong enough to "address concerns and promote the welfare of children".
The watchdog has repeatedly asked government for greater powers to check on private school inspectorates, but has been rebuffed.
Critics have said this is Ofsted "marking its own homework". Stephen Tierney, chair of the Headteachers' Roundtable, said an "independent review of system and organisational failures is required."
The inspectorate would only add the "scope and shape" of the review will be published shortly. It will conclude by the end of May.
Taskforces set up, and police called in
Soma Sara, founder of Everyone's Invited, said this week the campaign will be setting up a "task force" which will include state and private school leaders to "address the issues raised". They were not able to reveal names yet.
Heads' union ASCL is also looking at building a coalition of groups to discuss what more can be done.
Meanwhile, the Metropolitan Police said it has been reviewing the website's content to establish if any victims in London could "be encouraged to report crimes to the police". They have since received "a number of reports" of specific offences.
Officers contacted schools named on the website, while offering specialist support for any potential victims.
A Schools Week investigation last week first revealed state schools also featured in the allegations. However, there are approximately eight times more allegations relating to private schools.
The website has since stopped naming schools amid concerns they were taking a "disproportionate amount of blame".
Repeated call for better data collection
Campaigners say the action has been too long coming, and they now want to see better data collection.
In 2016, the parliamentary women and equalities committee found that 29 per cent of 16- to 18-year-old girls had experienced unwanted sexual touching at school.
Their report said there is "no centralised data collection" of sexual harassment and violence in schools. They said accurate data is "necessary" for developing "effective solutions".
But in a response the government said it "prefers" schools to record and monitor incidents using their "own professional judgment" rather than a "set of prescribed criteria that can be misinterpreted and misrepresented".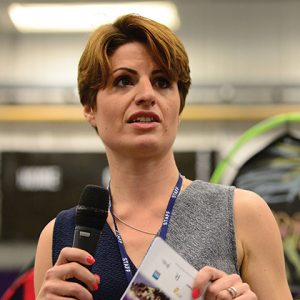 In June 2019, Hardy asked Damian Hinds, then education secretary, if schools could start collecting anonymised data on sexual abuse and assault.
In a letter, Hinds said they were "keen to discuss wider issues", including "the role of data and Ofsted and how we could provide further support to teachers, pupils and parents".
Police forces do collect figures on crimes within schools, but campaigners say that these offences can be under-reported.
Deniz Ugur, from the End Violence Against Women Coalition, said: "The government cannot claim to be 'taking appropriate action' without properly tracking the extent of girls experiences."
'Ofsted should have been alive to this problem'
Hardy and MP Jess Phillips met Ofsted's chief inspector Amanda Spielman in July 2019 and made the case for incidents, including everyday sexism, to be recorded. But there appears to have been no progress.
Ofsted's most recent school inspection handbook, published in November 2019, says schools should provide records and analysis of sexual harassment or violence at inspection. Records on bullying, discriminatory or prejudiced behaviour, including sexist bullying, should also be provided.
But Conversative MP Maria Miller, former chair of the women and equalities select committee, said she was told that Ofsted have picked up "very low levels of reporting" of sexual harassment from schools.
"Surely Ofsted should have been alive to this problem and should have been bringing it to government as something to investigate when they realised schools weren't reporting cases at the level that anonymised data suggests is happening," she added.
The DfE said they will not "hesitate to take action" where schools are "failing to meet strict safeguarding standards".
Dedicated NSPCC helpline: 0800 136 663
Further advice: stopabusetogether.campaign.gov.uk