Ofsted will undertake "lighter-touch" on-site inspections during the summer term before returning to full graded inspections next year, it has announced.
The watchdog confirmed today that it would not resume a full programme of graded inspections until September, but its summer inspections could still result in a change of grade for schools.
"Following extensive discussion with government and education leaders, Ofsted today confirmed that it will undertake on-site, lighter-touch inspections in the summer term," Ofsted said this morning.
The visits will allow inspectors to assess how well schools and further education providers are "educating learners and keeping them safe", but won't normally result in a grade.
Where the evidence "strongly suggests that a school's current grade is no longer a fair reflection of its work" inspectors will be able to convert to a full, graded inspection either immediately or later in the term.
The watchdog will do the same if a visit to a higher-graded school highlights "a significant cause for concern".
As previously revealed by Schools Week, Ofsted is currently piloting some "limited changes to inspection methods" to assess which aspects of its framework need to be tweaked in order to take account of Covid-19.
An updated set of inspection handbooks with details of the changes will be published after the Easter break.
How will it work?
The "lighter-touch" monitoring inspections will begin from May 4, and be carried out under the current education inspection framework (EIF).
The watchdog  told Schools Week it plans to conduct around 800 inspections in total and stated that "other than where significant concerns are raised", it will not inspect secondary schools during the first half of the summer term to allow them to focus on the teacher assessment grading process for exams.
Ofsted states that "where inspectors find evidence that an inadequate school has improved, they can convert the monitoring visit to a full inspection, which would be graded".
Additionally if schools judged 'requires improvement' on two or more occasions consecutively are found to have improved "inspectors will recommend that a full inspection is carried out before the end of the summer term".
Ofsted will also inspect 'good' schools that have not had an inspection within the statutory five-year window due to the pandemic.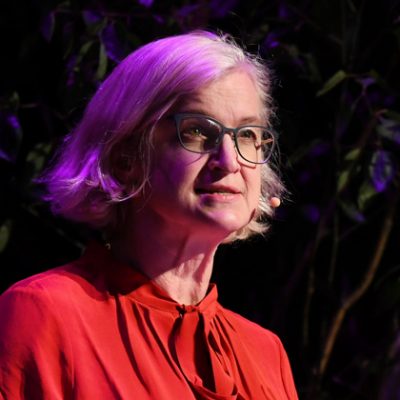 The inspectorate said it would also inspect some 'outstanding' schools if they request an inspection. Those which have gone the longest without inspection will be prioritised.
These inspections will be converted into graded inspections if the inspectors believe the school has declined by two overall effectiveness grades, for example from 'good' to 'inadequate', Ofsted has said.
Chief inspector Amanda Spielman added: "Our inspections this summer will recognise the current challenges facing schools and help support the catch up of all pupils. We will not grade schools before the autumn – unless we see significant improvement or we identify significant concerns."
Geoff Barton, general secretary of the Association of School and College Leaders (ASCL) said it seemed a "proportionate approach" and  "gives struggling schools which are improving the chance to be regraded to reflect their improvement".
Initial teacher education
In contrast to its plans for schools, the inspectorate revealed full initial teacher education (ITE) inspections will begin from May 4.
These inspections will be carried out in line with Ofsted's new ITE inspection framework.
But the Universities' Council For The Education of Teachers (UCET) has warned the results of the inspections will be "meaningless" due to the disruption caused by the pandemic.
Executive director James Noble-Rogers said the move was "another kick in the teeth for a sector that has behaved heroically during the pandemic".
"There is no reason whatsoever for inspections to go ahead in May, earlier than the resumption of other Ofsted inspections. They will be disruptive for ITE providers and the schools and colleges they work in partnership with", he added.
The new inspections had been suspended during the spring term during which time Ofsted say it has "carried out thematic research to establish the impact of Covid-19 on ITE provision, including a focus on the quality of ITE curriculums".
A report of the findings will be published during the summer term.
Safety measures
From the summer term all inspections activity will "typically be on site". However before an inspection, providers and inspectors will agree safety measures to ensure the inspection is "Covid-19 secure".
Inspectors will also take rapid lateral flow tests before arriving at the setting.
Ofsted states that any graded inspections which are carried out during the summer term will maintain the four key EIF judgements but with "additional flexibility" due to the context of the pandemic.