A junior school that claimed nearly £100,000 of furlough cash because of the "dramatic and potentially catastrophic" financial impact of Covid made a £64,000 redundancy payment to its executive headteacher.
Accounts for St Stephen's Junior School, a single-academy trust in Canterbury, Kent, show that executive headteacher Stuart Pywell was made redundant in August, and sent on his way with a £64,000 payout.
The trust claimed £91,000 of taxpayer cash to furlough staff because of a loss of income from its lettings, nursery and after-school clubs during the pandemic. Accounts show an operating deficit of £66,000 in the last financial year, up from £11,000 the previous year.
The payout has drawn criticism from some quarters. Seamus Murphy, chief executive of the Kent-based Turner Schools trust, said: "Excessive executive pay undermines the public trust in the good work that many MAT leaders undertake.
"It's critical that trustees ensure that money is used to improve education for children, rather than disproportionate payments to individuals. Research shows that excessive pay for leaders because 'they are worth it' does not bring about excellence."
Head defends payout
But Pywell told Schools Week that the sum was what he was entitled to contractually after three decades as head, adding that teachers "should be paid well", outstanding ones in particular.
Pywell, who has previously spoken out over government funding cutbacks, added that his fundraising efforts had "more than covered" his salary.
Statutory redundancy packages are capped at £16,140.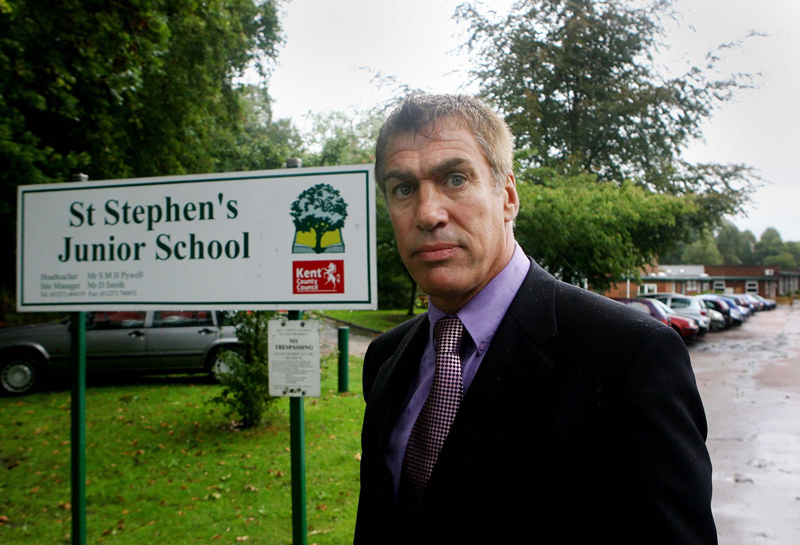 The disclosure comes as organisations claiming government aid during the pandemic see their finances come under closer scrutiny – particularly those who then paid out shareholders.
Tesco and other supermarkets have repaid business rate relief funds. Retailer IKEA and outsourcing firm Serco have also vowed to repay furlough grants.
In relation to St Stephen's, Micon Metcalfe, a school resource management adviser, said that trust directors "need to consider how use of public funds looks in the public domain".
More trusts use furlough scheme
Other trusts have made use of the furlough scheme after private income dried up for after-school clubs, nursery, catering or letting staff. United Learning received £282,000, Academies Enterprise Trust received £159,000 and GLF Schools £156,000.
The St Stephen's trustees said in a statement that Pywell's redundancy package was "standard" as he was its most senior and longest serving staff member.
They said that finances had been "hit by the pandemic", but added: "Separately, we had previously rationalised the senior management structure, resulting in the removal of the post of executive headteacher."
The role, which saw Pywell paid between £110,000 and £115,000 last year, has been scrapped as part of the cost-cutting drive. Two deputy heads have become co-heads of the school.
The school said that government funding had fallen in the past few years, leading to "less teachers, poorer maintained buildings [and] a more restrictive creative curriculum".
Jonathan Holden, head of education and employment at Forbes Solicitors, said it would be "good governance" for leaders at cash-strapped schools to consider not taking or deferring their full payouts, but that this was not common.
He also said Pywell's redundancy payout was "not that unusual" given his age and service. "Good redundancy packages help staff retention," he added.
Leader told local press he was retiring
Pywell had told the Kent Online newspaper in July that he was retiring. The former head, 66, told Schools Week that this was because he wanted to "maintain [his] privacy and dignity" around the "nature of the departure".
He added: "Unfortunately, redundancy continues to carry negative connotations that I wished to avoid." He said he had agreed with trustees to "simply refer to retiring".
Accounts also show that Pywell's wife Sally was paid £1,200 last year for HR consultancy, which they said was "less than the actual cost of the service provided".
The trustees said there had been "no conflicts of interest" over the redundancy and Sally Pywell said that her role had "never been hidden".
She has never advised on matters involving her husband as it would be "completely inappropriate".
Accountants also flagged that the trust spent £1,369 on gift hampers, including alcohol, for trustees, and £462 on alcohol for its Christmas party, with only £430 reimbursed.
The Education Skills and Funding Agency has been notified about the instances of "irregularity, impropriety or funding non-compliance".
Pywell said the hampers were purchased from money raised through business income and were a "thank-you to the unpaid volunteers who give their free time willingly for the benefit of the school".
He added: "As soon as the concern was identified, it was addressed and, to my knowledge, has not recurred."
A DfE spokesperson said trusts must ensure value for money and remuneration should be reasonable and justifiable.
"We expect all academy trusts to adhere to high standards of financial management and will not hesitate to intervene if requirements are not met," the added. "We are in contact with this trust about the issues highlighted."