An Ofsted inspection at a Berkshire school will go ahead today, despite its leader saying she would refuse inspectors entry.
Flora Cooper (pictured above), executive headteacher at John Rankin Infant and Nursery School had originally called on other headteachers who want Ofsted reform to join the protest.
But yesterday afternoon, she asked them not to turn up. "I have to protect our children, our staff and our community," she wrote on Twitter.
West Berkshire Council has now confirmed the inspection will go ahead "following discussions between the parties involved".
The school said it could not comment.
The Department of Education (DfE) issued a statement yesterday, stressing the legal requirement of schools and nurseries to be inspected by Ofsted.
Under the Education Act, it is a criminal offence to intentionally obstruct inspectors from carrying out their duties, with a fine of up to £2,500.
However, it appears staff did hold a silent protest outside the school gates this morning. Staff also wore black armbands.
A spokesperson for Thames Valley Police confirmed officers had patrolled near the school during the demonstration.
"We have a legal obligation to facilitate peaceful protest while ensuring local residents and parents are able to go about their day with minimal impact," they said in a statement.
Fallout follows death of Ruth Perry
Cooper previously told Schools Week: "I could lose my job but I feel like if I don't stand up for every child, every member of staff, every school leader out there the system will never change."
At the time, she admitted she did not know what the "legal implications" of her actions would be.
The fallout follows the death of Ruth Perry, headteacher of Caversham primary school, also in Berkshire.
Perry's family said she took her own life in January before the publication of an inspection report rating the school 'inadequate'.
Cooper had called for an inquiry into Caversham's inspection, as well as reforms to the inspection system.
In a version of the report published by the school last week, a line was included saying: "There has been a change of leadership at the school following the death of the headteacher who was in post at the time of the inspection".
Ofsted published the report on its website this morning, but had redacted any reference to Perry's death.
Writing on Facebook this weekend, her sister Julia Waters suggested leaders should "boycott Ofsted until a thorough, independent review has been conducted and changes implemented".
'Inadequate' not true reflection of Ruth's leadership'
A new statement was released by Waters via leaders' union NAHT this morning.
An inquest to establish the facts around the cause and circumstances of Perry's death opened in January. A full hearing date has not yet been set.
The statement read: "We are aware that the Berkshire coroner has yet to conclude an inquest into the circumstances, and that the reasons behind someone's taking their own life are never simple.
"Nevertheless, we are in no doubt that Ruth's death was a direct result of the pressure put on her by the process and outcome of an Ofsted inspection at her school."
The family said they hope the inquest will make recommendations to "prevent further tragedies from occurring".
"We do not for an instant recognise Ofsted's 'inadequate' judgement as a true reflection of Ruth's exemplary leadership or of the wonderful school she led selflessly for twelve years."
NAHT, fellow leaders' union ASCL and education union NEU have collectively called for Ofsted to pause inspections due to anger among school staff.
They have asked Ofsted to commit to considering reforming the inspection system. This would make it "fairer and less punitive", said ASCL general secretary Geoff Barton.
Heads consider action
Cooper was informed of the inspection yesterday morning by Ofsted. But said she "stopped [the inspector] before she could say anything and told her what I was planning on doing.
"I feel sorry for her, it's the system I'm fighting against. I'm going to have the 'ins and outs' call with her at 1pm, but tomorrow I've rallied for headteachers to come and join me and we're going to refuse entry."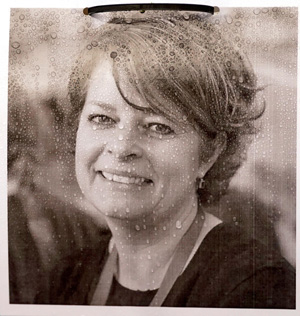 Suffolk Primary Headteachers' Association said in an open letter to Ofsted that it would discuss actions to take during school inspections.
"This includes the possibility of displaying a photograph of Ruth Perry at inspections, starting inspections with a minute's silence and wearing black armbands throughout," they wrote.
A petition calling for an inquiry into the inspectorate has reached more than 100,000 signatures after a BBC South report into 53-year-old Perry's death was first published last week.
Ofsted is yet to comment on the calls for reforms and potential boycotts, but it confirmed the John Rankin inspection would go ahead.
'Inspections are legal requirement'
In a statement, its regional director for the South East, Matthew Purves said: "We were deeply saddened by Ruth Perry's tragic death. Our thoughts remain with Mrs Perry's family, friends and everyone in the Caversham Primary School community."
A West Berkshire council spokesperson said: "We understand that the inspection process can be a busy and stressful time for teachers, Governors and school staff.
"As a Council, we work closely with all of our schools to support them through the inspection process and address any individual concerns."
A DfE spokesperson said: "It is a legal requirement for schools and nurseries to be inspected by Ofsted and they have a legal duty to carry out those inspections.
"We offer our deep condolences to the family and friends of Ruth Perry following her tragic death and are continuing to provide support to Caversham Primary School at this difficult time."
Samaritans are available 365 days a year. You can reach them on free call number 116 123, email them at jo@samaritans.org or visit www.samaritans.org to find your nearest branch.
Charity Education Support runs a confidential helpline for education staff and teachers – call 08000 562 561.