The "antagonistic voice" of unions is stalling improvement of "stuck" schools, an Ofsted study has claimed.
The inspectorate published a report today revealing there are 415 schools, serving 210,000 pupils, that haven't been judged 'good' or better since 2006.
The study claimed one of the blockages on improvement was because of an "antagonistic union voice" making schools resistant to change.
Inspectors visited just 10 "stuck" schools for the study, but headteachers of two of these were challenged by "strong union representation resisting action to improve the culture of the school".
Stuck schools are anxious about the emotional energy needed to make changes with the union voice challenge
The heads said previous leaders were "weak for not being able to handle these challenges. Often, however, these leaders lacked the support of strong governors who knew about the issues and were prepared to back them."
The report added: "Although headteachers in unstuck schools have been prepared to have difficult discussions when needed, those in stuck schools are anxious about the time and emotional energy needed to make changes at the school with the challenge the union voice would give."
But Chris Keates (pictured below), acting general secretary of the NASUWT teachers' union, said the claims were "unverified assertions by two schools that 'antagonistic union voice' had been an obstacle to their progress".
"Unfortunately, it is sometimes the case that poor employers persist in not seeing the work of trade unions in legitimately representing the concerns of their members as part of the solution to the challenges they face."
Unions have been particularly vocal recently in academy conversions. Schools Week revealed last year that 30 academy orders for failing schools had been revoked, often after fierce union-led protests over their future.
Academy trusts have also faced resistance from unions over restructuring plans to cut budgets amid squeezed funding, with one trust ditching redundancy plans after kickback.
The Ofsted study reported claims from one school they had worked on staff restructuring to save £650,000 that "would have been a tough move but I was prepared to do that". They added unions objected on the basis of "monitoring and leadership" and it made leadership "untenable".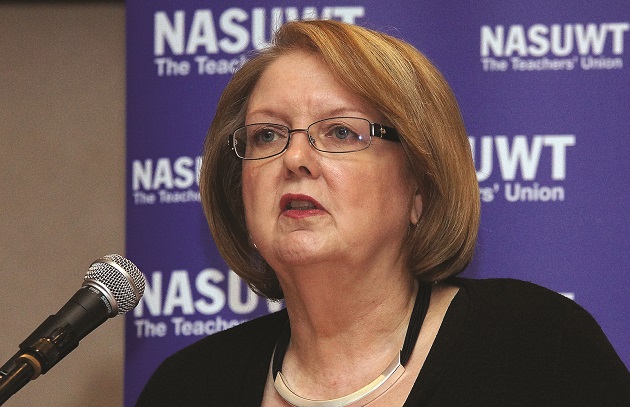 However Keates added all employers "need to recognise the tried and tested principle that providing high quality educational experiences for pupils and securing fair and equitable working conditions for teachers are mutually inclusive goals".
"Working constructively with trade unions is the best way for all schools to secure working conditions for teachers that will help to transform the learning outcomes for pupils."
Ofsted said evidence collated for the study was self-reported through focus groups and interview and was not independently fact-checked – meaning the evidence should be seen as a schools' interpretation of their journey.