Ofsted wants to run "non-judgmental" and longer inspections to support "stuck" schools to improve – claiming the current "carousel of consultants" and government initiatives aren't working.
New research by the inspectorate published today found 415 schools, serving 210,000 pupils, that haven't been judged 'good' or better since 2006.
The study, titled 'Fight or Flight', found common characteristics of "stuck" schools included they were resistant to change and were "chaotic". One school had 14 different headteachers in 10 years.
Stuck schools need pragmatic advice – not a carousel of consultants
But the inspectorate claimed its research showed schools that were able to "unstick" themselves did so by focusing on high academic standards, getting behavior right and improving governance.
Ofsted said it is "well-placed" to help these schools and is now in talks with the government over funding a trial of "longer, deeper" inspections with the aim of "not of passing judgment but of enabling support to improve".
Chief inspector Amanda Spielman said: "What the remaining stuck schools need is tailored, specific and pragmatic advice that suits their circumstances – not a carousel of consultants. They are asking Ofsted to do more to help, and we agree."
She said "stuck" schools face societal problems such as "cultural isolation, a jobs market skewed towards big cities and low expectations from parents".
But she said this can be changed by schools having "high standards, tackling bad behaviour and getting the right leadership".
The conclusions were drawn from a study where inspectors visited 20 schools. Half of these were "stuck" – graded less than 'good' for 13 years or more – and 10 "unstuck – graded 'good' in their last two inspections after four previous less than 'good' grades.
Ofsted said evidence was self-reported through focus groups and interview and was not independently fact-checked – meaning the evidence should be seen as a schools' interpretation of their journey.
Derby, Southend-on-Sea and Darlington had the highest proportion of "stuck" schools, with both junior and secondary schools over-represented.
Blunt judgments has a stigmatising effect on schools
While there was no substantial differences in the contexts of schools across both categories, Ofsted said all had received government-funded support. Most commonly this was a national leader of education.
But the report stated: "The programmes have not succeeded in getting these stuck schools to good and they are not perceived to have been transformative in unstuck schools either."
Ofsted said it was "well-placed" to help these schools, but needed to "increase the depth of diagnosis" it gives. The inspectorate said it has made "good progress" in talks with the DfE over funds for a trial of the new approach.
Stephen Rollett, curriculum and inspection specialist at the Association of School and College leaders, said a "non-judgemental deeper look … may be helpful".
But he added: "Surely we also need to focus more on the unintended consequences of the current approach to school accountability. Instead of stigmatising these schools we need to make them places where teachers and leaders want to work."
He also said the use of "blunt judgments has a stigmatising effect on schools which makes it harder to recruit the teachers and leaders needed to secure sustainable improvement and become unstuck". He added this is a result of "an accountability system of inspections and performance tables which is extremely harsh and makes leadership perilous".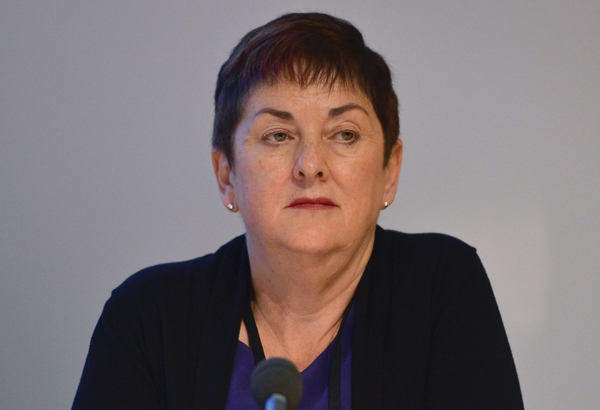 Dr Mary Bousted (pictured), general secretary of the National Education Union, said Ofsted "persistently and resolutely fails to recognise its own role in creating the problem… Ofsted is, unfortunately, part of the problem not the solution."
A DfE spokesperson would not be drawn on the talks, but said: "Ofsted plays an invaluable role in improving standards and we are working with them to look at how best to support these schools."