Inspectors are still on the lookout for schools attempting to "game" school league tables by entering pupils for "inappropriate" qualifications, a senior Ofsted official has warned.
According to Emma Ing, regional director for the east midlands, problems with gaming, whereby schools enter pupils into fast-track qualifications such as the European computer driving licence (ECDL) to boost their progress 8 scores, have still "not been solved".
This is despite a decision by the government last year to stop the controversial ECDL qualification from counting towards a school's league table performance from 2019.
Inspectors will continue to scrutinise unusual entry patterns and look for evidence that shows that leaders have entered pupils for similar qualifications with significant subject overlap
In a blog published today by Ofsted, Ing said inspectors were still "alarmed" by variations in pupil results in some qualifications, and will continue to "scrutinise unusual entry patterns" and look for evidence that shows heads are entering pupils for similar qualifications with a lot of subject overlap.
The stern reminder comes a year after the inspectorate published the findings of its investigation into gaming and the curriculum, in which it promised to get to grips with the mispractice.
It also follows a national scandal over the use of the ECDL, which was previously considered to be equivalent to a GCSE.
In 2016, almost a fifth of pupils were found to be taking the qualification at key stage 4. An investigation by Schools Week also found that the qualification was sometimes being taught in just three days, leading to questions about quality.
Pupils were scoring the equivalent of an A grade in the ECDL despite achieving an average score below C across their GCSEs as a whole, research by think tank FFT Education Datalab then found. Schools Week also revealed that the number of pupils passing the qualification soared by nearly 350 per cent in just 12 months.
The government has now dropped the qualification from performance league tables from 2019, meaning it can no longer count towards the "open bucket" for progress 8 scores. This bucket allows non-EBacc subjects to count towards the final attainment score.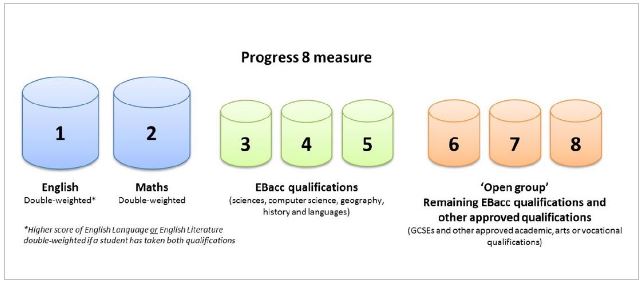 But Ing said that inspectors are still "alarmed" by huge differences in pupils' scores for the 'open' bucket compared to the other two buckets.
"It is an inspector's job to ask questions … and I have been asking myself serious ones about some very obvious differences in the elements of some schools' Progress 8 buckets."
Some pupils have as much as a 1.6 point difference between the open bucket and English and mathematics bucket, Ing said.
It could be that the quality of teaching in English, maths and EBacc subjects isn't as strong as the teaching in the arts and vocational subjects, she added. But if this was the case, Ofsted would want to know why teachers are "not able to make the same difference" in the core subjects.
"When pupils are entered for inappropriate qualifications, or the curriculum is reduced, it affects results," she said.