The government has dropped the controversial ECDL qualification from its performance league tables from 2019 following gaming concerns.
Investigations by Schools Week have previously revealed how the 'fast-track' qualification which some schools were said to be teaching in just three days.
Schools Week also revealed that the number of pupils passing the qualification had soared by nearly 350 per cent in just 12 months.
Now the department appears to have dropped the qualification, the BCS Level 2 ECDL Certificate in IT Application Skills, from a list of those which will count towards league table scores from 2019.
It has been omitted from an initial list of approved technical qualifications that will count towards performance tables, published earlier today.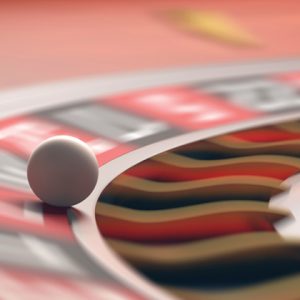 BCS, the chartered institute for IT, which runs the qualification, announced that the omission was because new national curriculum requirements for computing mean many Year 11 pupils would have developed the skills covered by the qualification in earlier school years by 2019.
A statement by the organisation said they are "aware that this decision may affect your curriculum plans for teaching September 2017".
However, it stated that the qualification continues to be approved by Ofqual and to attract performance points for those students completing their year 11 education before the summer of 2018.
But unions have said some schools may have to get pupils to reconsider their options after today's announcement.
A study by Education Datalab has previously revealed pupils taking the qualification on average score the equivalent of an A grade, despite achieving an average score of below a C across their GCSEs.
The exams watchdog is investigating how long it takes to complete the ECDL qualification, and Ofsted has also warned inspectors to watch out for gaming by entering full cohorts of pupils into such subjects just to boost their Progess 8 score.
A spokesperson for BCS said the ECDL defined the "skills and competencies necessary to use a computer and common computer applications". Adding it continues to be an "effective and relevant qualification, and it is one that we will continue to support and deliver to existing and new students".
But they acknowledged the skills and needs of employers, and aspirations of learners are "constantly changing". The organisation is now waiting on approval for a new qualification to replace ECDL, the BCS Level 1/2 Technical Award in Digital Literacy.
The qualification would give pupils the "ability to use technology creatively, efficiently and safely to live, learn and work in a digital society", the spokesperson added. They expect a decision later this year.
The government, when it announced that ICT GSCE and A-level would be scrapped last year, said that a number of "high-quality technical and vocational qualifications in IT can also count in … performance tables".
These allowed pupils an "opportunity to gain skills and knowledge not usually acquired through GCSEs, such as digital literacy and web design".
But the approved list also omits two more technical ICT qualifications; the OCR Level 1/2 Cambridge National Certificate in ICT, and Pearson BTEC Level 1/Level 2 First Award in Information and Creative Technology.
A Department for Education spokesperson said: "We want pupils to choose qualifications that are in their best interests and help them reach their full potential. We conducted a comprehensive review of the ECDL qualification, which concluded that it does not demonstrate the characteristics of a Technical Award."