Pupils on grade borderlines are unlikely to be marked up at appeal even if the evidence showed they could have got a higher grade, draft Ofqual appeals guidance suggests.
The exams regulator has published draft guidance on the appeals process for general qualifications this summer following the cancellation of exams and move to teacher assessments.
Ofqual confirmed earlier this year that the appeals process will involve pupils first asking schools to check for errors before escalating appeals to exam boards on their behalf. Boards will then consider whether grades issued were a "reasonable exercise of academic judgement".
In its draft guidance, the exams regulator said that when it came to academic judgment, there would "often be a range of different decisions which could reasonably be made in the circumstances".
Results will therefore only be deemed to be incorrect "where the original decision represents an unreasonable application of academic judgement", the guidance stated.
For example, a decision to award a grade B would not be unreasonable "where the decision maker for the appeal considers the evidence would support either a grade A or a grade B", Ofqual said.
"Both would be reasonable and therefore neither would be unreasonable."
Teacher grade 'always' the appeals starting point
The starting point for exam boards when considering whether a grade is an unreasonable exercise of academic judgment is "always" the grade itself, and "not any alternative TAG which the learner considers could or should have been determined".
The guidance also stated that exam boards "may take into account" whether students have objected to the evidence used to reach their grade. However, this "should not be determinative".
It comes after Ofqual chair Ian Bauckham was forced to clarify last month that evidence used would not be a "topic for negotiation" between teachers and students, following the announcement that schools would be expected to tell students what they had used.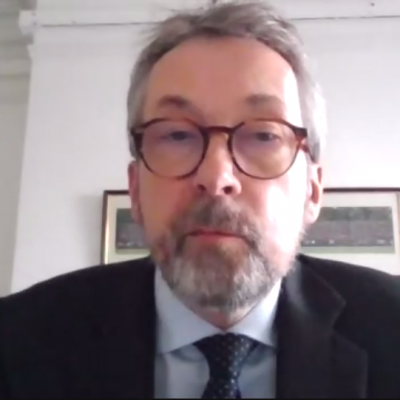 "Whether a learner raised any objection to the inclusion or exclusion of particular evidence before the determination of the [teacher assessment grade] is a factor which an awarding organisation may take into account, but it should not be determinative," the guidance stated.
"Similarly, a failure by a centre, prior to the determination of the TAG, to disclose to the learner what evidence they would rely on might or might not be a relevant factor."
This year, Ofqual has said each student will have an individual right to appeal their results. Today's draft guidance stated that it is for students to present the grounds of appeal, but that doing so "should not require any particular skill", and that the appeals process should support them to do so.
"The most effective grounds of appeal may be those which explain simply and clearly what the learner considers went wrong and how they think this made a difference to the determination of the TAG by the centre."