England's largest academy trust United Learning has been awarded an £850,000 contract to run the government's edtech demonstrator scheme for the next year, Schools Week can reveal.
The Department for Education will shortly name the trust's sponsor, United Church Schools Trust, as its delivery partner for phase two of the programme, set up to help teachers use technology to reduce workload, support professional development and improve pupils' results. 
UCST runs 14 private schools and operates in the state sector as United Learning, which has 72 academies across England. Both organisations are headed by Sir Jon Coles, a former DfE official.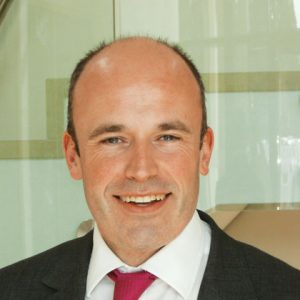 The London Grid For Learning Trust has run the edtech demonstrator scheme since March 2020 with partner the Education Foundation, but its £474,000 contract is due to come to an end in July. Schools Week understands the organisation had bid for the phase two contract.
United Learning was already involved in the programme, with some of its schools acting as demonstrators.
The new contract was supposed to begin on April 1 of this year and run until the end of March 2022. But appointment of a delivery partner was delayed for several weeks. It is not known exactly when the new contract will begin and end.
Scheme uses demonstrator schools to help other settings
Launched in 2019, the edtech demonstrator scheme involves schools and colleges being handed money to help other schools use technology.
Twenty schools were unveiled in April last year, with a further 18 named in June. At some point another 10 were added, with the current programme's website now listing 48 schools, trusts and colleges.
According to a tender notice published in February, the new delivery partner will oversee the network, but will also be responsible for the grant and financial management of demonstrators.
The notice also states that the edtech demonstrator network will be responsible for "bridging current activity from crisis response into long-term sustainability, ensuring use of technology is driven by pedagogy and business need".
This will cover catch-up and recovery efforts, reducing teacher workload, strengthening school and college improvement plans, supporting resource management.
To be successful, a bidder had to have "solid pedagogical expertise, ensuring that application of technology is grounded in the research and evidence", along with an "operational understanding" of the running of schools and colleges.
Coles said United Learning was "very committed to supporting the education system beyond our trust and so very pleased to have been appointed to undertake this important work for the department".
He also said the trust's "national scope and scale" and project management capacity meant it was "well-placed" to work with demonstrator schools and colleges "to help them to benefit as many schools, colleges, teachers and young people as possible".