The country's first "no frills" private school – charging pupils just £60 a week – has posted a £170,000 loss in its second year of operation.
The Independent Grammar School: Durham (IGSD) opened in 2018 with just six pupils. It now has 47 children on its books.
New accounts for the firm behind the school, The Education Partnership (UK) Ltd, show it had a cumulative £174,175 loss as of August last year.
But founder Professor James Tooley said the school will be at its 65-pupil capacity from September, claiming it will for the first time break even.
"It was always in our minds that creating a school like this would cost about £150,000 to £200,000 pounds to reach breakeven," he said.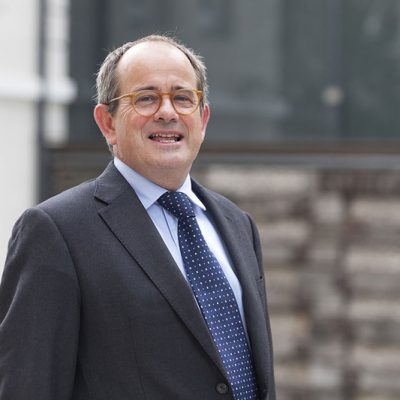 Accounts for the 2019-20 year show just under £60,000 has been paid, or promised to be paid, by shareholders. That leaves a deficit of £114,173.
"Bank loans and overdrafts" account for £37,622 of creditors, while £80,000 is categorised as "other creditors". Tooley said the £80,000 related to cash from other investors.
"The aim of this [project] was a philosophical point, this was not to make massive money," added Tooley, who has set up low-cost private schools in developing countries across the world. He believes the state should not be involved in education.
'Much slower than we wanted'
While acknowledging the project was perhaps a year behind schedule, which he blamed on delays opening the school and also on Covid, Tooley said: "It is much slower than we wanted, but a disruptive business like this anyway will be slower than you expect… We're in a very positive position. Absolutely no one has to put any more money in.
"We really stuck our necks out in the beginning saying 'we believe there's a market for people out there who want private education but can't afford it'. And we've proven that," he added.
Tooley said the school's pupils have "mostly" come from the state sector. "They wanted a private education, but they couldn't afford it," he added.
The school's £2,995 annual fees are way below the average for private day schools, at £14,289.
IGSD was inspected by Ofsted earlier this year before being granted permission to extend its age range to accept pupils from age four up to 13.
Ofsted's "school material inspection change" report, published in February, stated the 47 pupils are taught in two classes. There are five full-time equivalent and two part-time equivalent teaching staff.
However, IGSD is hamstrung by its current building, a converted church, capping capacity at 65 pupils. Tooley said they have identified a new building – after a previous favoured site was refused planning permission – meaning the school could cater for up to 200 pupils.
"We are turning parents away," he added. Ofsted rated the school 'good' in March 2019.
Private school challenged over salaries and terms and conditions
But the model behind the school has proved controversial. Tooley, who was appointed vice chancellor of the University of Buckingham in October, previously said he would be "absolutely happy" for the model to make state schools unviable.
Staff salaries and terms and conditions have also been challenged. Low-cost private schools in developing countries are run largely by unqualified teachers on low wages.
Tooley would not reveal salary amounts but claimed staff are "not paid less than if they were in the state sector".
Schools Week revealed last year Tooley wants to set up another seven "no frills" schools in the north-east. But he said this week no further progress has been made.
"People think you need millions to start a school," he added. "We've shown you need less than £200,000.
"I couldn't be happier. We're in a position where clearly we have proven there's a market for this, and we've created a sustainable project out there. And others can emulate this."