There are "currently no plans" to legislate to force schools to join multi-academy trusts, the education secretary has said, after he revealed the government wanted "far more schools" in the clusters by 2025.
Gavin Williamson told the Foundation for Education Development's inaugural summit that partnerships between schools were "fundamental", especially in the wake of the Covid-19 pandemic, adding the government was "actively looking" at how to get more schools into MATs.
There's certainly currently no plans to legislate, but I think the pandemic has shown the strength of creating these families of schools
But speaking to Schools Week, the education secretary said he was proposing to promote to leaders the "real benefits of being part of a family of schools", rather than changing the law to force them in.
Williamson told the summit on Monday that multi-academy trusts were "powerful vehicles for improving schools by sharing expertise, working collaboratively and driving improvements".
"By 2025, we want to see far more schools residing in strong families than we do today, and we're actively looking at how we can make that happen."
Williamson spoke to Schools Week later in the week following a visit to City Heights Academy in south London, which is part of the 28-school E-ACT academy trust.
"Talking to the teachers, pupils, headteacher, everyone there, you really saw the benefit they'd had of being in a family of schools," he said.
"There's certainly currently no plans to legislate, but I think the pandemic has shown the strength of creating these families of schools, these strong clusters, the benefit of schools working together, really driving performance."
Multi-academy trusts seen as main route to school improvement
Although it abandoned plans to force all schools to become academies in favour of a more woolly ambition in 2016, the government has made it clear that MATs are its preferred vehicle for school improvement.
It comes amid concerns about a fragmented school system, with the majority of secondary schools now academies but most primary schools still being local authority-maintained.
Ministers have sought to increase participation by providing growth funding for MATs, and through moves to rebroker struggling academies into larger groups.
However, the jury is still out on whether MATs are the right vehicle for school-to-school collaboration.
A 2019 report from the EDSK think tank called for a single unified school system, with the terms "academies" and "free schools" abandoned and MATs renamed as "national school trusts".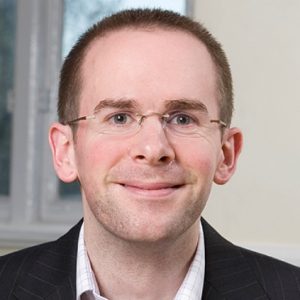 Tom Richmond, the report's author and a former DfE adviser, said it was "widely accepted" that having all schools operate within a strong and successful partnership is the "right way forward", but said it was "wrong to assume that a MAT is the only possible way of achieving this goal".
"Given the enormous strain that schools are under right now due to the pandemic, it would be disappointing to see the government expend precious resources trying to convert more maintained schools into academies when there is still no convincing evidence that academies outperform other institutions."
Paul Whiteman, general secretary of the NAHT school leaders' union, told the summit the "structural conversation" proposed by the education secretary was "a diversion away from creating the trust that we need to be innovative in taking things forward".