An influential Conservative MP who led the charge for the return of selective education has been given a knighthood, months after the government abandoned its plans for new grammar schools in England.
Graham Brady, the MP for Altrincham and Sale West and chair of the powerful 1922 Committee of Tory backbenchers, has been recognised in the new year's honours list, along with almost 60 others with links to schools.
Christine Ryan, the former chief inspector of the Independent Schools Inspectorate, is to become a Dame, while David Earnshaw, the chair of the Outwood Grange Academies Trust, will be made a CBE.
Brady, who was tipped as a possible future education secretary last year, has spoken of his "delight" at the "great honour" of his knighthood. It follows a disappointing year for the MP, after the Conservatives' poor performance in June's election led to the government's grammar school reforms being shelved.
A leading campaigner for the expansion of selection during David Cameron's tenure as prime minister, Brady became a prominent cheerleader for Theresa May's plans to open the first new grammar schools in decades when they were announced last year.
Despite this year's election result, Brady said he still expected the government to run a "modest" pilot of new grammar schools. However, no such trial has been announced by ministers.
Other figures recognised this year include David Meller, the founder of the Meller Educational Trust, who will get a CBE.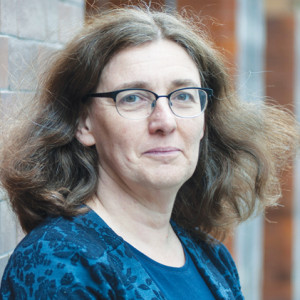 Emma Knights, the chief executive of the National Governance Association and academic James Arthur, who leads the University of Birmingham's character education programme, will receive OBEs for services to education.
Four civil servants have also been recognised for their work with schools.
Howard Orme, the Department for Education's chief financial and operating officer, has been made a companion of the order of the bath, an honour reserved for senior civil servants and military personnel.
Orme is one of the mose visible DfE officials because he regularly gives evidence to inquiries by parliamentary committees. He is also the department's freedom of information officer.
Anne McGaughrin, the legal director for the DfE within the government's legal department, will receive a CBE, while James Brown, the DfE's policy officer for secure children's homes, and Jane Harley, its team leader for teacher strategy and practice, will get MBEs.
Although the number of headteachers and deputy and assistant heads included in the list remained relatively stable this year, there has been a reduction in the number of executive headteachers and academy trust chief executives honoured, down from 11 last year to just seven this year.
The number of people recognised for services to special educational needs also continues to fall. Just six people were singled out for praise in this area this year, down from 11 last year and 14 the year before.
School governors and trustees make up 16 of the 59 people recognised for their work in and with schools this year.
You can read the full list of those honoured for services to education related to schools here.