It is the day after the new education select committee members have been confirmed. It is now an almost all-women line-up (eight out eleven) with only two members remaining from the last parliamentary session's committee. Carmichael is one of them, and this time he's the chair.
And he has big plans for the committee, including a joint inquiry, along with the business, innovation and skills committee, into "productivity". Politics has, after all, been on the 54-year-old's mind since he was 13.
He vividly remembers watching the February 1974 election results that led to then prime minister Ted Heath's resignation.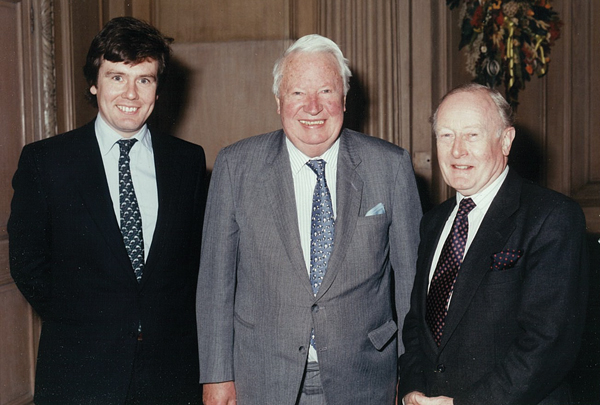 "We were stopped from going to school because there was an outbreak of what was called red flu. We were all quarantined and had to stay at home.
"It was fascinating. The Conservatives, under Ted Heath, had 276, 277 seats… I was watching this, a 13-year-old . . . minute by minute. It was absolutely amazing and I never lost my interest."
Three years later, he met Heath in Morpeth, a Northumberland town 40 minutes from his home in the tiny village of Elsdon. He describes it as a life-changing moment.
"My father, who didn't want me to go into politics, nevertheless agreed to take me to see Ted. And I walked in with my father to this hall, and a chap came up to me and said, 'You're the youngest. Would you like to come and join the receiving line?'
"Meeting Ted Heath was a life-changing moment"
"Off we trotted into a room next to the main one. There were about six or seven older people, and Ted came in and spoke to them in a fairly perfunctory manner – polite but getting on with the job, so to speak – and then he came to me and asked me who I was. I said, 'I'm Neil Carmichael'."
"To my astonishment, he then said, 'You've written to me about incomes policy!' and proceeded to talk to me about what I'd said – I couldn't quite believe it.
"He couldn't have known that I was going to be in that receiving line. It was very impressive for him to remember that, and then to be bothered to talk to me about it."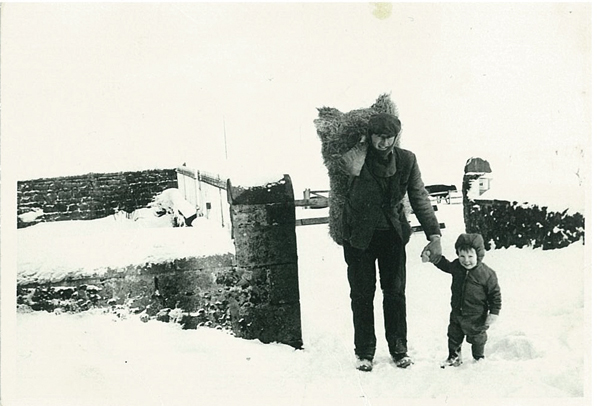 Carmichael's father was a hill farmer – "sheep, cattle, breeding. It's like it says on the tin – hilly areas, unpredictable weather conditions, usually cold, often wet, but a beautiful landscape."
He and his younger sister had a "very happy childhood" exploring and playing on the farm.
"We lived in an area that was used by the army as a training ground. It was always full of surprises. I once found a telephone system that I think was used by the Canadian Army when they were doing an exercise.
"You used to find all sorts of things – field kitchens, equipment, that sort of thing."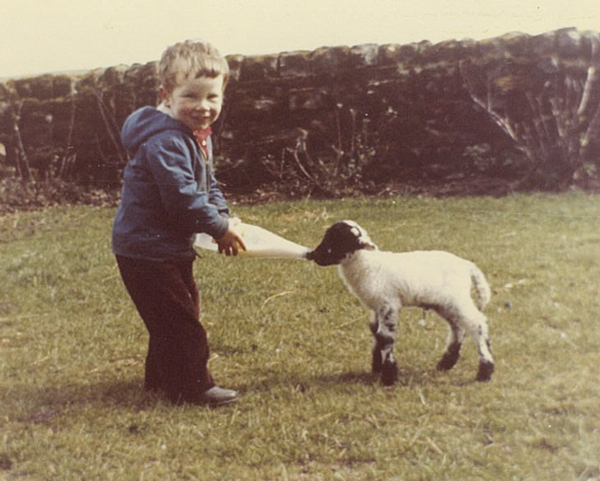 Most of the other farming families had children of a similar age to Carmichael and his sister, and all attended the local village school. It was later closed by then education secretary Margaret Thatcher – and Carmichael admits that he's no fan (he switched to become a Social Democrat during her tenure as prime minister).
He remembers trips to Dents sweet shop in the village. It was there that he fell down, aged 6, after a bout of mumps resulted in a perforated eardrum that destroyed the inside of his left ear.
"I lost my balance and had to go to hospital … my hearing was gone." He is still deaf on one side.
His family moved to Hexham in 1971, and he was sent 100 miles away to board at the independent St Peter's School in York, the oldest school in the UK, and fourth oldest in the world. An all-boys' school until 1977, the arrival of girls "happily coincided" with his entry into the sixth form.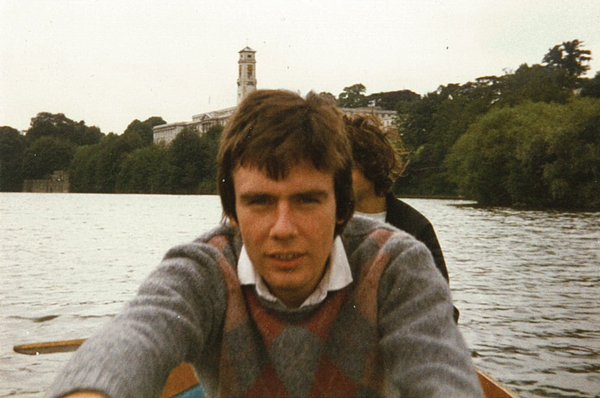 "The contrast from Elsdon, where basically there were about 120 people, to getting to York, which was a city and steeped in history – and political interests as well – was a phenomenal change."
Not particularly interested in sport, he joined the naval cadets and spent his 16th birthday on a school trip to Morocco, sparking an interest in international politics.
"Morocco was going through a bit of conflict with Algeria over parts of the Sahara Desert. We ended up trying to get to Fez but were obstructed by a small platoon of the Moroccan army. We actually camped with them, which was quite good fun. Incredibly risky."
Not something that would happen on a school trip these days? "No! And you wouldn't get the drinking of whisky with Moroccans who had clearly never had it before!"
Carmichael's father, already reluctant for his son to enter politics, also wasn't too keen for him to go to university. But he went ahead and graduated in 1982 with a politics degree from the University of Nottingham.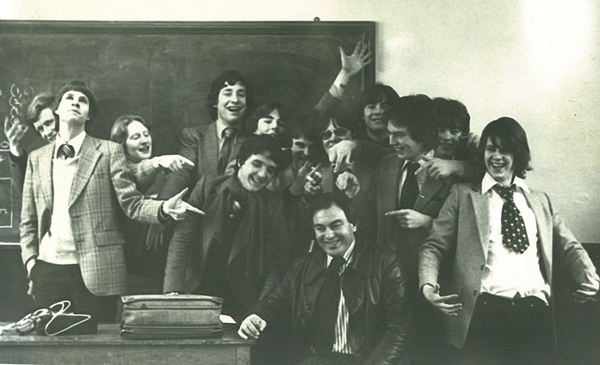 He thought about becoming a barrister, but went into the family farming business back in Hexham and spent the next 17 years producing beef.
He moved to Stroud in 1999 as he considered it a winnable seat, and began a new career with legal advice firm Bevan Brittan. His wife, Laurence, started to work for the University of West England.
He stood for election in Stroud in 2001 and 2005 against Labour's incumbent David Drew, losing both times, although he says "surrender is never an option". He finally took the seat in 2010.
Carmichael has three children. His son James is now 18 and his twin daughters Alicia and Rebecca are 17.
He acknowledges the difficulty his political life has had on the teenagers. "Because Stroud is quite a contested place, I am extremely well-known. People have views about me that they don't hesitate to express. And that, for young children, is probably a bit difficult."
His father died in 1996 before Carmichael made it to parliament. But he is philosophical about it: "He would have been proud of me, had he realised I actually finally became an MP."
IT'S A PERSONAL THING
If you could spend the day with one person, living or dead, who would that be and why?
John Maynard Keynes to discuss tackling UK productivity
What is your favourite book?
The next best history of England to be published
What is your favourite album?
Rumours by Fleetwood Mac
If you had a time machine – where would you go and why?
A hundred years from now to see how development of technology has allowed humanity to progress
If you could only eat one meal for the rest of your life, what would it be?
Steak and salad