The government faces calls to release leaders from the "burden" of running test and trace in their schools, after union figures showed they have spent on average seven extra school days on the task since September.
The National Association of Head Teachers said a survey of 401 of its members had revealed the average leader spent 44 additional hours on test and trace since the start of the school year, while some reported spending over 100 hours.
Its leader will claim today that heads have been "effectively propping up the national test and trace infrastructure since last September", and warn that the extra work with no additional pay could contribute to a future "exodus" of leaders.
Schools have been required to engage with the test and trace process since last year, helping to assist the NHS to identify close contacts of those who test positive. Schools also had to set up test centres for on-site asymptomatic testing last term, although pupils and staff have tested themselves at home since mid-March.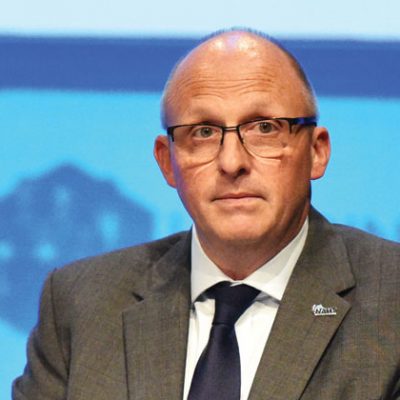 There was uproar among heads in December when they were told they would effectively be on call until Christmas eve to assist with contact tracing.
Paul Whiteman, the NAHT's general secretary, will tell the union's new and aspiring heads' conference tomorrow that leaders have "spent every weekend and holiday on call for the whole of the last year, expected to receive notifications of positive cases and then identify and notify all close contacts of the need to self-isolate".
"It was just assumed that school leaders would take on this additional duty despite the government spending billions on a national test and trace system. Not a penny of that money was given to schools."
'No effort' made to release leaders from test and trace
He will say schools had initially accepted that they were the "people best placed to track and inform students when there was a Covid case in their school, because they were the ones who had all the contact information".
"But it has been a full year now and absolutely no effort has been made to release school leaders from this burden, or to give them additional staff or resources to do it."
Schools have received money to help set up testing centres, but leaders themselves have not been paid more to be on-call to assist with contact tracing.
Whiteman will say today that is union is "already anticipating an exodus by head teachers once the crisis has passed".
"One tangible thing the government could do right now to help is to remove the burden of running test and trace in schools and give leaders some free time back."
A DfE spokesperson said heads and school staff had gone ""above and beyond over the course of the pandemic to make sure the school environment is as safe as possible, and we are hugely grateful for all their work".
"We have provided extensive guidance to schools on how to manage the contact tracing process, including through keeping pupils in smaller bubbles to minimise the risk of transmission and make tracing easier. Our phone line has been available throughout the pandemic with trained staff who can answer queries and escalate to Public Health England as required."