A minister has condemned "threats and intimidation" against school staff, amid reports that leaders have received legal and even death threats over vaccinations of teenagers.
Vaccines minister Maggie Throup told a Westminster Hall debate that schools should "not be afraid to speak to the police" if they faced intimidation over the vaccination of 12 to 15-year-olds, which began this week.
Schools Week revealed earlier this month how schools have been threatened with legal action, and told they could face fines of up to £20 million or "life imprisonment" by campaign groups opposing on-site jabs for pupils.
And today, shadow health minister Liz Kendall told the Westminster Hall debate of "deeply concerning and troubling incidents" in her Leicester West constituency.
"I am appalled that some of our headteachers have received threats via letters and on social media including threats of legal action and even death threats accusing the heads of supposedly promoting illegal medical experimentation on children.
"This is disgraceful and completely unacceptable."
Guidance states schools don't have legal accountability
UK Health Security Agency guidance on the vaccination programme is clear that "legal accountability for offering Covid-19 vaccines to children and young people sits with the SAIS and not with the school".
Kendall said schools were "having a tough enough time as it is, without being bullied too", and urged Throup to make it "clear vaccination will be voluntary" and that schools are just "the venue for the vaccination".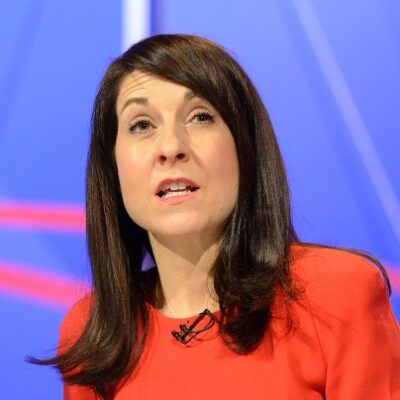 "And I hope she will say what the government will do to try and deal with these threats and intimidation which I fear are growing."
Throup said she "absolutely condemn[ed] the threats and intimidation to headteachers, school staff and anybody who enters school premises".
"I feel that this is a very big issue and my advice is that headteachers who have received such intimidation should very rapidly contact the School Age Immunisation Service who are well versed in addressing this issue, and not be afraid to speak to the police and the local authority as well.
"I would like to reassure her that this issue is extremely high on my priority list, which as you can imagine will be getting longer."