Mark Martin is standing at Silicon Roundabout in London, the location of choice for so many of the capital's education start-ups. It's also a good metaphor for the man himself, who is also known as "Urban teacher", and whose career crosses the worlds of EdTech, the tech industry and the school where he still teaches.
Just a few months ago he used his contacts at Al Jazeera TV to have people come in and talk to pupils about cybersecurity.
"I just reached out to them on LinkedIn," he explains, "like 'hey guys, I love what you lot are doing. Come in and speak to my young people'."
Martin is a tech evangelist or, in his own words, a "speedboat". In this analogy, the education system is a supertanker, good practice is a lighthouse and teachers like him are zipping in between the two – "connecting the lighthouse back to the boat".
In practice, it means he spends three days a week teaching computing at the South Bank UTC, two days advising tech firms on how to connect with the educational world, and his evenings attending events in the part of London known as Tech City.
It's in the heart of this area that we meet, in a shared office space next to the roundabout. The building's entrance hall has an unfinished, urban-cool feel to it, and inside, there is a perceptible buzz, which sends us retreating to a tiny soundproof booth for our interview.
Before I even put tech in your hands, I have to try and create a rapport or understand you, before you can utilise that tech effectively
"We're going to a talk today," he enthuses. "I just sit at the back and understand what they're talking about with robotics or VR. Then two minutes later, 'do you want to come to my school and teach my students what you just taught me now?'"
In the space of a year, he has invited about 20 companies in this way. The impact on his pupils' self-esteem has been dramatic.
"These kids' aspirations rose to the next level when they started to see me bringing all of these people. Like, 'guys, tomorrow we're going to get Microsoft teaching about VR or Google'."
Martin started his professional life as a teaching assistant in 2004, "just to pay the bills, and give back to the younger generation", without an inkling that he might become a teacher. His own schooling had been "all about fun and happiness" – with the academic value not so apparent to him. But it didn't take him long to wake up to reality.
"In the bigger world, life comes at you very quick and very raw," he says, wryly. He did an IT GNVQ at his local FE college, then A-levels, followed by a foundation degree in IT networking.
After three years as a TA at a London secondary school, a colleague complimenting his ability to connect with the kids and his technical approach to instruction recommended he train as a teacher, which he promptly did.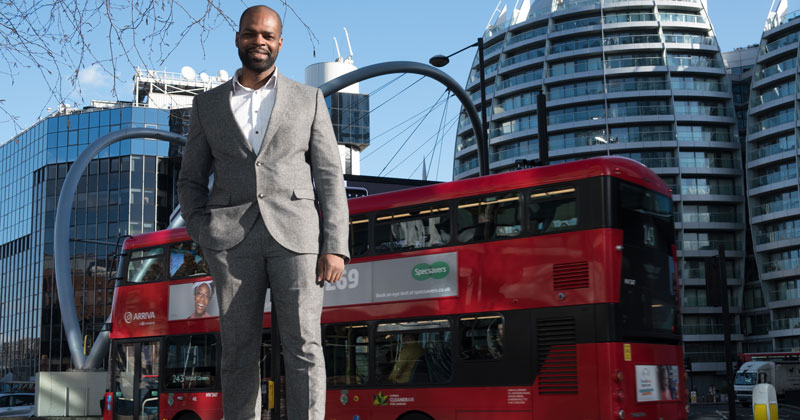 After an initial teacher training year at Harris Academy South Norwood, he went straight into a master's in education, driven by a desire to better understand the "hidden classroom" – or the less obvious ways in which teachers set the stage for learning.
With the cultural diversity of an urban classroom, he explains, "if you're not a teacher switched onto that hidden part of the classroom, you can be eaten alive, because your younger experiences will not match those experiences".
After working his way through various types of school, it seems apt that Martin is now working in a UTC – a model that was established specifically to forge closer links with industry.
I want other teachers to see that the four walls of their school is not the be-all and end-all – it's the whole world!
His own vision of education is expansive: "I want other teachers to see that the four walls of their school is not the be-all and end-all – it's the whole world! You can either swim in the fishbowl or you can swim in the ocean. In the ocean you might find sharks, you might find piranhas, you might find anything, but in a fishbowl you're only going to see the same familiar things in cycle."
Urban Teacher has a substantial Twitter following, plus a website on which he posts blogs and videos of him interviewing various educators, and appearing at global education events. But this "whole adventure", as he describes it, has humbler origins. It all began when he was put in charge of the virtual learning environment at Phoenix High School in north-west London about six years ago.
Seeing this as a "godsend" for his career, he attacked the project with enthusiasm and launched it with much fanfare. But there was no take-up. No teachers, no students, nothing.
He realised he was going to need a strategy.
"I learned very quickly that to get young people onto the VLE I had to make it entertaining for them, so I put a lot of their games that they used to play in class on there. That was the carrot to get them into understanding the system. I started to put videos of myself teaching lessons, for the kids that missed the lessons. Then there's the whole novelty of 'oh sir, you're on YouTube'."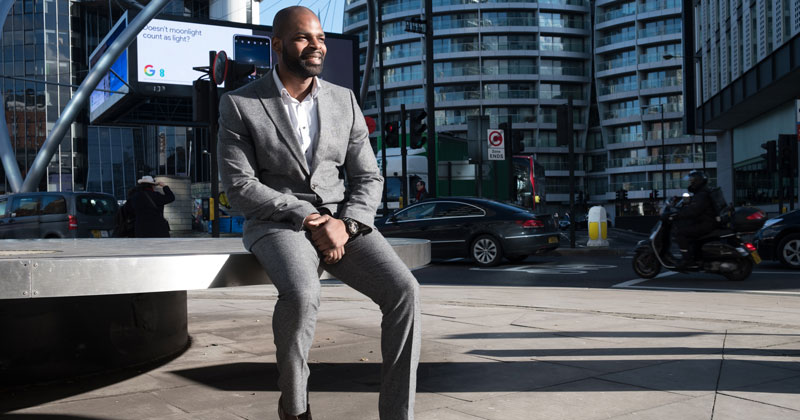 Getting teachers invested was the other piece of the puzzle. So he established an open-door policy one day a week. Tutorials were broadcast on the school's TV station. He also trained up some of the students, to help the teachers in class.
Then, "before you know it, the VLE company contacted me and said, "What's going on here? All your stats have gone up. It's one of the best in the borough," he relates, clearly chuffed. "For me, it was an eye-opener to show that no matter what tech you use, you've got to have the human touch too."
This is key for Martin, who thinks that leaders often push tech into their school "with a certain force" – for example, linked to KPIs and performance-related pay – rather than creating an ecosystem where it can flourish.
"Before I even put tech in your hands, I have to try and create a rapport or understand you, before you can utilise that tech effectively."
School leaders' worries about justifying big bills is often responsible, he explains: "Most headteachers have a moral purpose, but sometimes the purpose is underpinned by thinking 'I've just spent 50 or 100k on this'."
A lot of EdTechs burn their bridges with schools before the school even embraces the tech
This leads to what he calls "microwave culture", where headteachers want instant results rather than taking the time to embed a whole new way of working.
It's not only the fault of school leaders; companies are also to blame.
"A lot of these tech companies don't give you the time plan, they just sell you the utopia. They sell you things that in the ideal world, when wi-fi is working, is how it should be, but they don't show you that actual roadmap, like London Underground," he explains. "How do you get from point A to point B, to get to the utopia?"
Partly to address this problem, he created LabGap, a company that advises EdTech firms on how to break into the market.
"A lot of EdTechs burn their bridges with schools before the school even embraces the tech," he explains. "Why? Because they're cold emailing teachers, they're trying to hunt teachers after school, they're spamming the teachers' social media feeds or their inboxes."
Martin guides them in building effective relationships with schools, for example by offering to work alongside a teacher, or deliver CPD sessions.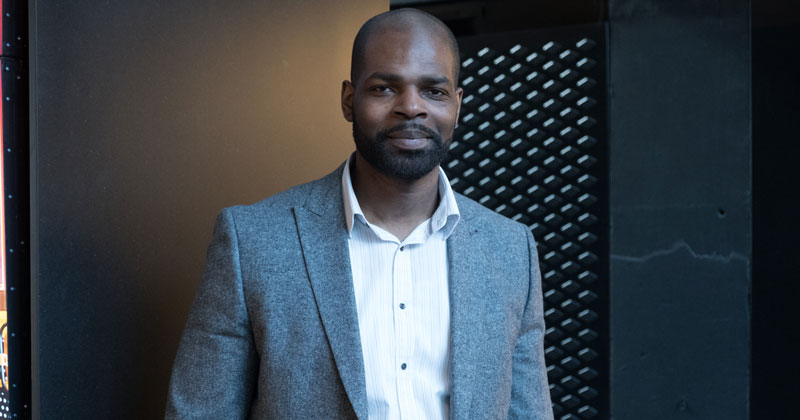 His own breakthrough for embedding tech in schools was to realise that he needed to bring multiple stakeholders into the conversation. At one school, he trained parents in tech. At South Bank UTC, he has computer science students from the local university come in one day a week to work with pupils.
After the success of the original VLE project, he turned to social media to share his findings: "Every time I made a win in my practice, normally you'll do it in the four walls of your school, but for some reason I just said 'the world's my four walls now'."
If I fail, it's like "pick yourself up, get on with it again'
Continuing in this vein, he began contacting the top tech companies and asking whether he could be an expert teacher for them, sharing good practice. He has official educator status of one designation or another from the likes of Microsoft, Google, Adobe and Apple.
Where does he get this irrepressible self-confidence? He smiles, and tells me a story. When his mother – whom he describes as "creative" as opposed to his more "academic" father – saw the photo of him receiving his computer science degree from Surrey University, she said 'well done son, you've done everything in life that I'd be proud of you to do'."
From that point forward, everything has been a bonus, "so that's why I don't fear failure as much. If I fail, it's like "pick yourself up, get on with it again'."
And with that, he gathers himself to head off to his latest free CPD session, courtesy of Tech City.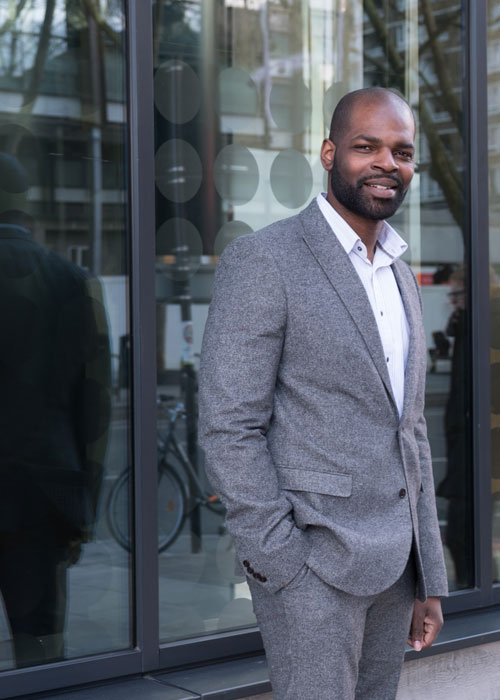 It's a personal thing
What are your favourite EdTech products?
I really like Show My Homework, because Naimish Gohil was a former teacher, and he did something really simple. When you make EdTech, if you focus on something that's solving a teacher's problem, people will purchase it.
Then you had Google Classroom, doing some really great stuff around connecting classes and collaborating.
You had Microsoft with OneNote – an interactive textbook to ultimately help kids create their own resource banks. It's in the cloud too, so I think they've got it right with that product.
Then Adobe came up with Adobe Spark, for presentations, mind maps, videos.
The common pattern here is around usability – can everyone use it? And fewer clicks to get to where you need to go. As a teacher, we're really hard-pressed for time, so the less clicks the better.
Which motto would you put on a billboard?
"The student buys into the teacher before the student buys into the learning." It's about creating a relationship with a young person, understanding the young person in front of you, before they understand that they need to learn something. It's about that human touch, the connection.
What is a good gift?
A ticket to an island somewhere, with no technology. That'd be a good gift, a good challenge too: just switch off.
What was your position in the family growing up?
I was the second youngest. Yes, I got blamed for everything. I think the youngest gets away with it a little bit. The oldest one will always blame the middle one, so yes… I have four brothers and one sister, six of us.
CV
2016 – present, Lead computer science teacher, South Bank Engineering UTC
2015 – present, Digital business academy mentor, Tech City UK
2015 – present, Advisory board member, Tech London Advocates
2014 – present, Founder, LabGap – a platform that helps tech companies connect with the educational world
2015 – 2016, Computer teacher/KS3 lead, Sydenham High School
2012 – 2015, Second in charge, enterprise and technology department, St Marks Church of England Academy
2009 – 2012, ICT teacher and creative technologies leader, Phoenix High School
2007 – 2009, ICT teacher, Harris Academy South Norwood
2007 – 2011, Master's degree, education, London South Bank University
2007 – 2008, Graduate teacher programme, The Institute of Education, University of London
2007 – 2008, Youth worker, Southwark Council
2004 – 2007, Teaching assistant, Kingsdale High School, London
2006, Bachelor's degree in computing, Surrey University