For someone who by her own admission "hardly knows" Jeremy Corbyn, you can imagine Lucy Powell's surprise when she received a late Sunday night phone call less than a fortnight ago offering her the position of shadow education secretary.
But the 40-year-old MP for Manchester Central doesn't seem like someone who allows things to catch her off-guard.
We meet less than 48 hours after her appointment, in one of the nicer offices the parliamentary estate has to offer. Light and airy and with patio doors on to a small private terrace shared with a handful of other MPs, the office is in 1 Parliament Street, not in Portcullis House, a building that Powell tells me she refused to move into (she also refuses to pose for our photographer holding up the latest edition of Schools Week.)
"It really is a dream job," she says. "I'm passionate about state education. My kids go to the same school that I went to in Manchester. I'm also from a family of teachers. Practically everyone in my family is a teacher, apart from my dad, who is a social worker."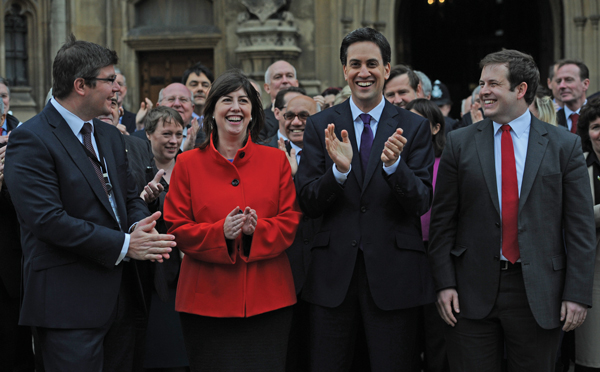 Powell has been tipped for high office since she impressed colleagues as head of Ed Miliband's successful Labour leadership campaign in 2010, another role she had never sought; it was given to her by another senior politician she barely knew.
"He just phoned me up out of the blue and offered me the job," she says. "The rest is history, really."
Powell was propelled straight into the party's inner-circle after her success in a November 2012 by-election, her second attempt after she failed to unseat the Liberal Democrat incumbent in Manchester Withington in 2010.
She served initially as a junior shadow education minister and shadow minister for the cabinet office, and, as vice-chair of the party's 2015 general election campaign, presided over one of the heaviest defeats Labour has seen in decades.
"No one was expecting that, no one," she says, in a confident tone that suggests her post-match review is well-rehearsed. "The Tories weren't either. History gets rewritten by the victors to some extent, but no one was expecting that result.
"It was a confluence of lots of things coming together for the Conservatives in the end, and a lot of things going wrong for us. It was crushing and gutting, and a really, really difficult thing to experience for any Labour person."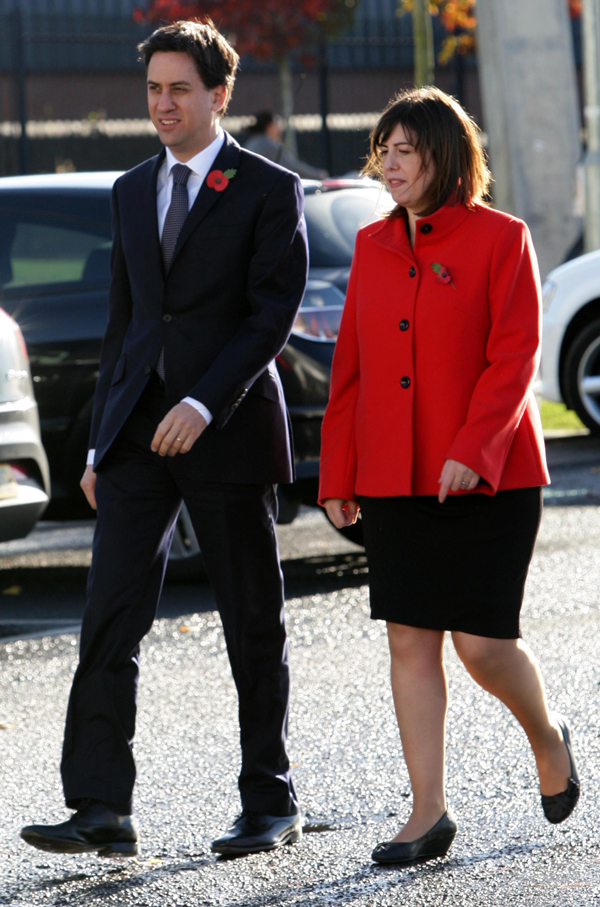 Powell's involvement in Labour is not new. She joined the party when she was 15, and worked at the party's Millbank headquarters during its successful 1997 general election campaign.
After two years working for the MP Beverley Hughes, who apparently still tells stories about how Powell "pursued her" for a job, she spent the best part of a decade in public affairs, PR and campaigning roles at the Britain in Europe group and the National Endowment for Science,
Technology and the Arts (Nesta).
But despite her time working in politics, Powell resents the term "career politician".
"For 10 years I wasn't working in Westminster. I just don't like the term. I mean, you could say that Jeremy Corbyn is a career politician because he's been in parliament for 30 years, and before that he was a councillor. He has only ever worked in politics.
"It's become a pejorative term that applies to anyone who is self-serving, and to be honest I don't think that any of us came into this line of work because we're self-serving."
Powell is not only keen to point to her links with education, mentioning the members of her family who have been teachers several times, she is also proud of her own state school background.
Born in Moss Side in 1974, she attended Parrs Wood High School and Xaverian Sixth Form College in Manchester before moving to Oxford to read chemistry at Somerville College. But she only lasted a year in the city of dreaming spires.
"I didn't enjoy it and didn't do very well," she says, "so I did my second and third years at King's College in London.
"I felt like a duck out of water at Oxford"
"It was Oxford in general I didn't like. As a comprehensive, northern girl who had managed to get decent A-levels, it was an environment that I just wasn't used to. It was very sink or swim, there was little support – very little teaching really, to be honest – and from the moment I arrived I felt that I was like a duck out of water."
Powell says that she is embarking on her tenure as shadow education secretary in "listening mode", and hopes the education sector will judge her on her track record of "good relationships" with the early years' sector.
"There's a huge wealth of information, knowledge and advice out there to tap into, but what I would also say is that I approach these things often, first and foremost, as a parent and what I want for my kids and what I want for everyone else's kids, and how we need to work together to shape that.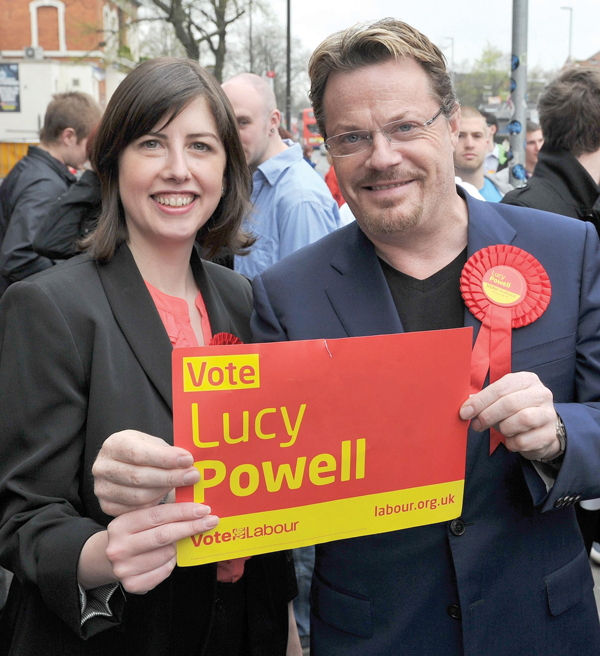 "People can rest assured that I get lobbied every five minutes by my own family who, as I say, are headteachers and teachers, retired, some not retired, some working as school improvement partners or whatever, so there's no absence in my life of being in touch with the profession."
Powell is also keen to dispel the myth that she initially was offered the energy brief, turning it down in favour of "something to do with childcare".
It's a case of mistaken identity, she says. "That wasn't me. Somebody else was offered that job, and it wasn't a Lucy. And she is currently doing that job, so that was misreported. Lisa (Nandy) was offered that job, and she accepted that job. I was only ever offered this job, which I was delighted to be offered.
"I am passionate about childcare, but I'm just as passionate about schools and FE, and education more generally."
Powell speaks about the rise of Jeremy Corbyn with a hint of excitement, despite her nomination of and support for his rival Andy Burnham.
"It's been an incredible summer, no question about that," she says. "Jeremy and his campaign have really tapped into feelings that have been brewing up for some time, and that's kind of burst out into the open.
"I think Jeremy, in particular, once that momentum started building, has really captured that mood . . . and won a huge mandate from the party in a way that none of us could have predicted."
IT'S A PERSONAL THING
What's your favourite book?
Ever? The best book I've read this year was Us by David Nicholls. I really liked his One Day too.
Favourite holiday destination?
As a child we went every year to Hastings. I love it and do have very romantic recollections of it. But if it was a mini-break with my husband, I would say Venice.
What's your favourite thing to do with your kids?
We live in Manchester, so hanging out with them really, at home. Sometimes I'm away a lot and you treasure the moments of just being together.
Have you ever considered what you'd want to be doing if you weren't in politics?
Of course! Probably a part of me would be a teacher, or I'd set up a business.
Have you met Jeremy Corbyn?
I have now!