David Didau doesn't think teachers should be quiet in the classroom. In fact he hates the idea that teachers shouldn't talk. Let's hope he has no plans to shut up soon.
Didau, a former secondary head of English and now an education consultant, is a great communicator as the thousands who follow his blog, "The Learning Spy" and his tweets know. The government also seems partial to his blogs – Schools minister Nick Gibb said as much at the recent researchEd conference.
Criticising Ofsted in his speech for "as late as 2013" showing a preference for pupils learning "independent" of teacher instruction, the minister namechecked Didau, highlighting what he called a "remarkable anecdote" buried in a footnote in Didau's new book What if everything you knew about education was wrong? The story about this period, the minister said, revealed that in one exam analysis meeting a school leader said the reasons for the poor results in his department was "outstanding teaching". The footnote says: "They [the department] concentrated on independent learning and refused to 'spoon feed'. This obviously meant kids did less well in the test."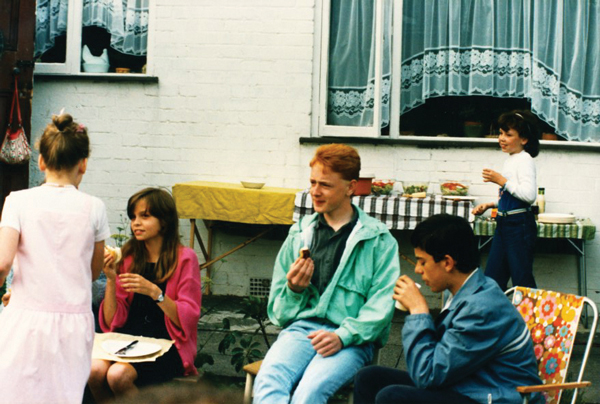 Gibb went on: "You do not have to be George Orwell to recognise … the assault on the very meaning of the word 'outstanding' that Ofsted created. For so many schools, the means of pupils working independently became more important than the ends of pupils actually learning."
The eldest of three children, Didau, 43, lived in Smethwick in the West Midlands before moving to Birmingham at the age of seven. He thinks he developed a "bit of a problem with authority" early on. But his skill with language and his disarmingly open nature likely acted as a buffer at school.
"Teach to the best of your ability. Don't get seduced by nonsense"
"I remember my headteacher saying that of all the children he had to tell off, I was always the sorriest. It was a real compliment."
His parents are no longer together. His father dropped out of a geology degree and got into the computer industry "right at the beginning, and loved it".
But he was often out of work. "He was one of those men who would pretend to go to work – like the character in The Full Monty with the male strippers." He said this was difficult for his mother, a former nurse who came from a middle-class background.
Arriving at Crocketts Infant School in Smethwick, he already knew his alphabet and colours. The other kids didn't, so David was left to ride his bike in the playground. "Apparently my mum was very dissatisfied and felt they were leaving me on my own too much."
Next came Brandhall Junior School in Oldbury, a time that Didau does not remember with any affection. "I turned up one day and all of these mums had a go at me. It turned out that this boy had told his mum that I'd stuck a rubber up his nose the day before. I hadn't. I was convicted of the rubber-stuffing incident. It was awful and I was ostracised for days."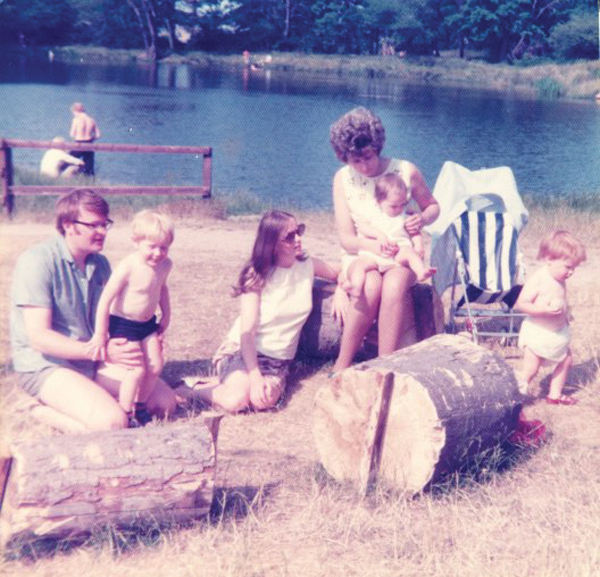 He learned "a strong sense of injustice" early on in school, he says, "and that the rules and systems did not seem to support me in my endeavours".
He went to Hagley RC High School where he wrote poetry, didn't play football, read a lot and was "always in trouble".
He left school at 16 for a Youth Training Scheme (YTS), worked in a shop in Birmingham and then the record store HMV.
A row with his father prompted him to leave home, though he admits that he "was looking for an excuse" to leave. After declaring himself homeless he was put in a hostel dormitory room temporarily with 14 elderly men, before living in a squat.
While working on building sites he decided to do an A-level in classical studies and after his "own personal drugs hell", at 22 moved to Bedford.
"My parents had moved there. I did an English literature A-level at night school. The woman who taught this class was wonderful. She asked me why I didn't aim for university."
So he applied to De Montfort in Leicester, did two years of an English and politics degree before things "went wrong" and he left to live in Amsterdam.
"That turned out to be a poor choice. I got in touch with De Montfort to ask them if I could come back to finish my degree. I took that year out and towards the end of that year I went to Narcotics Anonymous and cleaned up. By the time I was in my final year I had learned for the first time how to study. I finished my degree and managed to get a 2:1, which felt like a bit of a miracle."
He moved to Oxford, "as I'd had this crazy whirlwind romance and married someone after nine days". His wife lived in Oxford and he was accepted to Westminster Institute of Education at Oxford Brookes University to do teacher training.
But being a trainee teacher was "tough and hard" – he admits that in the early years he was "paranoid" people would find out he'd been a "junkie."
Overwhelmed by the "enormous stress and pressure", he quit his first job as a NQT at the Matthew Arnold School in Oxfordshire after a year. He next worked as a supply teacher at schools in Bristol.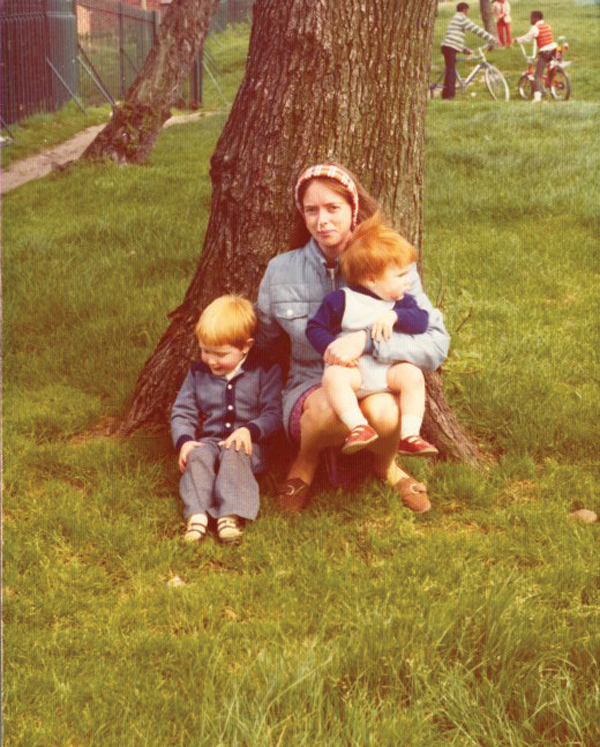 By then he had divorced his first wife and met Rosie – who is now his wife. They have two daughters, and Rosie is an advisory teacher for looked-after children.
Rosie became pregnant while Didau was combining supply teaching with life as a performance poet. "When Rosie got pregnant I thought – oh I can't do that. I'll have to get a proper job."
He joined Wyvern Community School in Weston-super-Mare. When Ofsted put the school in special measures, there was a sudden investment in training and he watched a maths teacher called Dave Gale teach a lesson.
"I said 'oh is that what you do? That makes complete sense'." Leaving five years later to be a head of English at the nearby Priory School was a "real wrench". By the time he left, Priory had the best English results in north Somerset.
He started a blog in 2011 and wrote to Jackie Beere, author of The Perfect Ofsted Lesson, suggesting a few refinements. She asked if she could put them in the second edition of the book and cite him. She also asked if he wanted to write an English teacher's version.
He did and was soon starting to be asked to visit schools. He moved to Clevedon School, also in north Somerset, because he "wanted to develop this stuff a little bit" before taking the step of becoming a freelance consultant.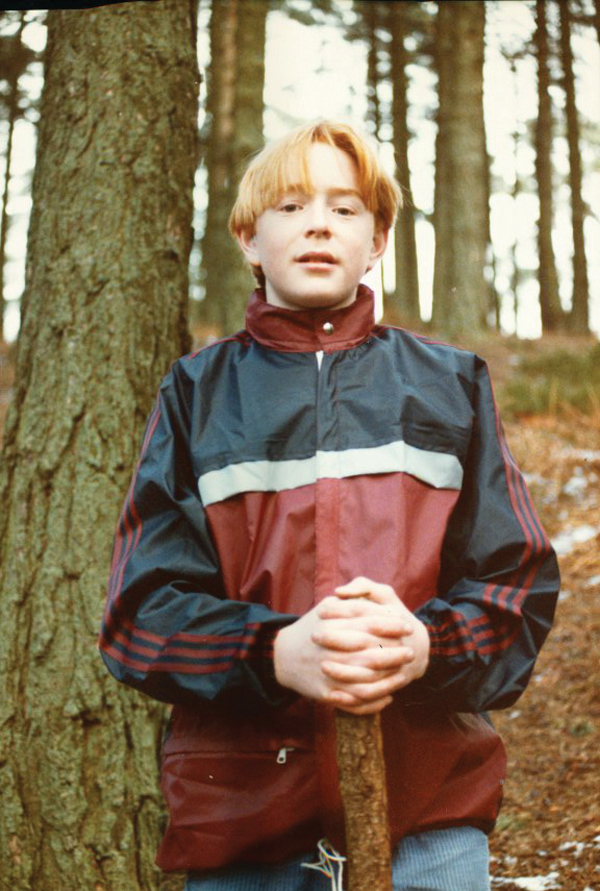 Didau's take on teaching seems to reflect the perspective of the child in the fable of The Emperor's New Clothes; he is not afraid to highlight wisdoms that don't seem to make sense. For example "telling teachers that children are going to be automatically well-behaved if the teacher plans the lesson is counterproductive".
Asked if it's true that he has done a U-turn on pedagogy – which he describes in his blog as a "weasel word" – in the past few years, he responds: "I prefer not to discuss that. I've written on my blog about why many of the things I was told as a teacher are unhelpful."
He champions the value of uncertainty. "My experience was that lots of consultants would come in and say 'do all this amazing magic bean stuff and everything will be rosy' and you try it and it's crap and time-consuming."
His message is to do the opposite. "Teach and do it to the best of your ability. Don't get seduced by nonsense."
IT'S A PERSONAL THING
What's your idea of a perfect day and who would you spend it with?
Not sure you can print what I'd do, but I'd spend the day with my wife.
Outline your philosophy of life in a sentence
To err is human.
Which four guests would you invite to your dream dinner party and what would you serve for dessert?
Bob Geldof, Carl Sagan, Marshall McLuhan and Aphra Behn. We'd have a cheeseboard.
Who are your two most influential mentors?
Jim Casey, who helped me recognise things aren't always as they seem, and Rosie Sisson who helped me believe that anything is possible if I work for it (and for marrying me).
Which three tracks would you bring to a desert island?
Can I take audiobooks instead? Proust's Remembrance of Things Past, the Complete Works of Shakespeare and Gibbon's The History of the Decline & Fall of the Roman Empire.
Which piece of pedagogy would you bury for ever?
Anything prescribed, and the idea that there is a formula for teaching.