Over the next fortnight, education geeks will be wetting themselves with excitement as the results from this year's World Cleverest Kids competition comes to its climax.
TIMSS and PISA are two global studies in which thousands of schools in scores of countries take the same test so the world can work out – in the fairest way possible – which kids are the best.
Among the many hot-takes and comments, however, Lucy Crehan stands alone. Annoyed with politicians (mostly Michael Gove) selling his education policies as being a version of what happened in "top-performing nations", Crehan decided to see if they were telling the truth, and has now written Cleverlands to describe her discoveries.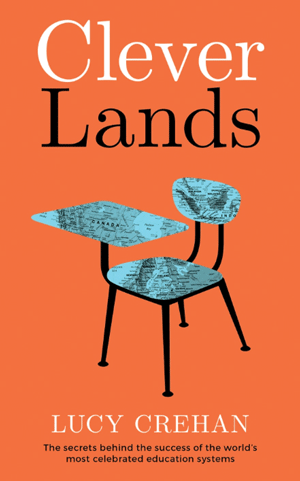 Her quest began in 2013 after three years teaching at Longford community college, west London, on the Teach First programme. She found it gruelling – "my personality changed. My mum was scared that she had lost me, which is a dramatic way of putting it, but she thought that I'd become really cynical" – and looked instead to education policy.
Finding herself at the end of a Masters with "some money from working, no house, and no children", she set off to see the reality of places such as Shanghai, Canada and New Zealand.
"I had this crazy idea that I'd go and live with teachers and teach in their schools," says the 30-year-old as we sit in the coffee shop at the Royal Society of Arts, which she has just joined as a fellow.
She admits that she didn't take the basis of her trip "entirely seriously" as she thought most countries would refuse her offer. "But I thought I might as well ask and, even if it doesn't work, I can go to these places, make a sign that says 'Hi, I'm Lucy, I'm a teacher from England interested in learning about education, please come and talk to me', sit in coffee shops with the sign up and just hope that people would talk to me."
She did just that ("except in Shanghai where I wasn't on the right visa and there were police everywhere and I didn't think sitting in a coffee shop with a sign was going to help my cause"), but for much of her travels she stayed with teachers, working in schools and jotting down her thoughts along the way.
Things didn't always go well. In Finland, she contracted rabbit fever, a rare disease that is so good at incapacitating people that the US cultivated it as a potential biological weapon. In Singapore she was admitted to hospital after her leg swelled to twice its size – "we still don't know why".
For the most part she learned a bunch: how Canada's autonomy isn't matched by high-stakes Ofsted inspections (as we are often told), instead working in tandem with less formal checks and learning conversations. In Shanghai she found that under-performing schools got "enhanced administration" – where staff from nearby good schools are paid to go and help in those that are struggling.
She visited six countries – Finland, Japan, Singapore, China, New Zealand and Canada – and by country three had decided to write a book. Returning home she pondered how best to go about it. A publisher friend told her the idea "wasn't very interesting" as it wouldn't be "attractive to a businessman on his way through Sainsbury's", which is what the book would need to take-off.
Crehan was undeterred: after all, said businessman ought to know if politicians making education policies on the back of ideas about other countries were doing so truthfully or not.
She sought the help of Unbound, a publishing outfit that helps writers crowd-fund their book in advance of its writing. Crehan had to make a video and come up with a list of items that people could pledge cash to get. For example, offering £80 got the book in digital and hardback format, plus an invitation to its launch, whereas £10 got the e-book.
Using social media to get the word out, the book was fully funded within eight weeks, with almost 400 people signed up to receive a paid copy. The only thing left for Crehan was to write it.
400 people signed up to receive a paid copy. The only thing left for Crehan was to write it
At this point I ask if there's anything she thinks I should ask her about. She looks surprised, "You haven't asked me about my own schooling! And you should . . .
"I went to an unusual independent school called St James [in west London], which doesn't sound unusual, but is based on ancient Indian philosophy. It's tiny. By the sixth form I only had 12 people in my class."
That philosophy is Advaita Vedanta, and Crehan's schooling involved daily meditation, learning Sanskrit GCSE and long skirts only – no trousers – for girls.
It sounds like a cult, I say.
"It is a bit like that, except cult brings up ideas about human sacrifice and very weird things. It was a place, a community of people that were – and are, it still exists – interested in learning ancient philosophies."
She doesn't seem enormously fond of the lifestyle that went with being in the community, but she is positive about one aspect. Daily meditation helped her to stand back and watch her emotions – and it's something that she believes ought to be taught in all schools.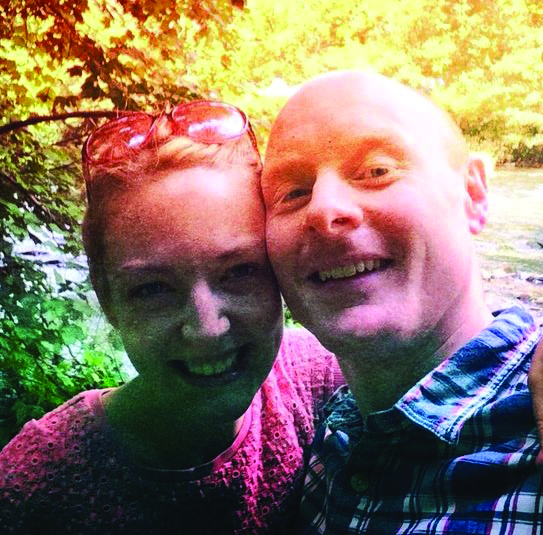 "It's a way of stepping back from whatever crazy or sad thing is going on your head and realising that something will pass, like everything else . . . I'm basically doing cognitive therapy on myself."
Based in England, for now, Crehan is using her knowledge of other countries as a consultant for the Education Development Trust, which works to improve schools across the world.
She is coy about going back into the classroom. Both her parents, her aunts and uncles, and her beloved grandma were teachers, so it runs in her blood.
"But I was constantly stressed. Waking up in the morning and getting that sick feeling in your stomach that you have to go to school. Just not really going out and seeing friends. Being quite closed off to offers of support from friends and family and my boyfriend at the time.
"Plus, I didn't do teaching because I wanted to be a teacher. I have always wanted to go into education policy and I think it's better to go in having done three years' teaching than to go in having done no teaching."
Would it not be better for people with 20 years' experience to be in teaching policy? "Yes! In Singapore the government has an attractive career structure with different options and opportunities, and one of those is to do sabbaticals and work for a year or two in the Department of Education, designing curriculum or assessment policy."
She sighs. "I'm certainly not saying I'm never going to teach again. It's just good to mix it up," she says.
Cleverlands: The secrets behind the success of the world's education superpowers, by Lucy Crehan (Unbound, £13.55)
_______________________________________
It's a personal thing
What is your favourite book?
I really like Jane Eyre because it's a great story. I told it to my friends on a long walk a couple of years ago and it made one of them cry.
If you could teach anywhere in the world, where would you choose?
Finland. Teachers there have a lot of autonomy, a nice lifestyle and a lot of training, so they are confident. They also have 15-minute breaks between every lesson so they can go have coffee in the staffroom. It feels like there's more space in a teacher's day than elsewhere. I'd need that space if I were to sustain teaching for more than three years.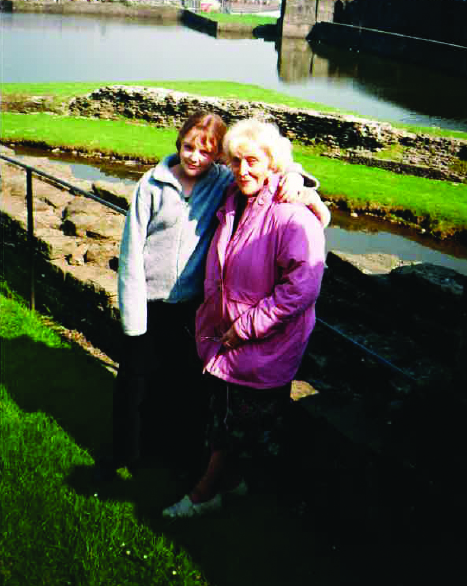 What would you do if you were invisible for the day?
Go to schools in North Korea. I thought about it because there was a programme that allowed you to teach there,
but I thought that I would end up getting people in trouble, so it wasn't on.
If you were forced to have a tattoo today, what would you get?
Probably something on my bum where no could see it. Something funny. But off the top of my head I can't think of anything funny enough!
Which period of history would you like to live in?
I wouldn't want to live in any other time than now because, from my limited understanding of the history of the world, it was pretty shit to women. Maybe the Twenties was a good time? Feminism made strides then.
If you could have a slogan placed on billboards across the country – what would you choose?
"Most things don't come in black and white."