Schools are shedding staff, relying on parent donations and eyeing curriculum savings to meet capital funding cuts – as a new survey shows two in five schools have buckets to catch the drips from leaking roofs.
School leaders are increasingly vocal about tight funding, with more schools proposing to close early on Fridays.
But they are also struggling with crumbling buildings as capital funding is squeezed, our investigation has found.
John Tomsett said the capital grant given to Huntington School in York was slashed 82 per cent in 2011, falling from £160,000 a year to £28,000.
Since 2010 the school has cut ten full-time teachers to save money without any decrease in pupil numbers, resulting in "significantly larger class sizes".
Tomsett, who had to put a bucket to catch water from a leak in the school's main office earlier this month, said: "Our roofs leak, our corridor floor tiles are cracking, our boilers are on their last legs.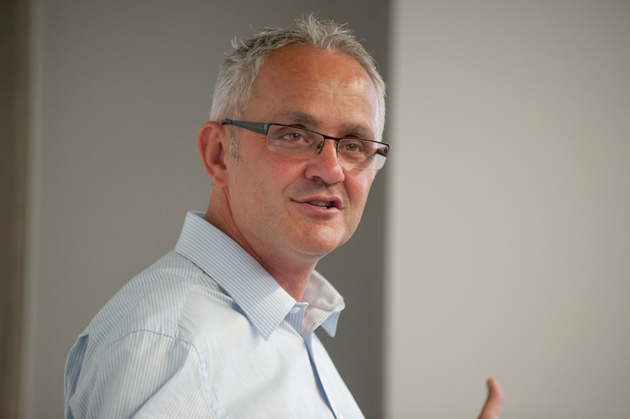 "Our buildings are in such disrepair that the local authority has had to find a huge amount of funds in recent weeks to spend on our school this summer, for things such as reroofing, relighting classrooms and resurfacing car park areas that are, quite frankly, dangerous."
A survey from Teacher Tapp this week revealed that 46 per cent of teachers in maintained-schools said they had buckets set up to catch drips, compared with just over a quarter in the independent sector.
Of the 3,500 teachers surveyed, 28 per cent did not agree their school buildings were in a "generally good" state of repair, with 8 per cent of those strongly disagreeing.
Building repairs are also forcing schools to consider cutting their offer for pupils.
In July, a school block of ten classrooms at Ludlow Church of England School was condemned after a structural inspection discovered a "major fault" with its concrete floor slabs.
This was estimated to cost nearly £500,000 to fix, with ongoing annual costs of £250,000 until work to build new mobile classrooms was finished.
The school's trust, Bishop Anthony Educational Trust, believed government funding wasn't forthcoming after talks with the Education and Skills Funding Agency (ESFA).
Trust accounts, published last month, said the cost would "reduce the amount of revenue funding available for educational improvement" and meant the trust was "reviewing its curriculum provision and seeking to make additional savings".
However, Andrew Teale, the chief executive of the trust, told Schools Week that although it had to fund the installation of temporary classrooms during the summer, it had now received a "significant grant offer from the ESFA, which will allow us to replace the building", hopefully before September.
Meanwhile Dominic Burke, the head of Balcarras School in Gloucestershire, said it was using donations for refurbishments and renovations.
Although he said Balcarras had "decent reserves" and spent an annual £20,000 on redecorating, it was no longer able to invest in maintaining school buildings as it once did.
"We're in a fortunate position because we came into this crisis with our capital infrastructure and our buildings in good shape. Ten years down the line, we might see the effect of not being able to invest.
"Last man standing is the strategy that we've got. Just survive as long as you can and pray to God there's a change in course."
The Association of School and College Leaders said teachers and pupils were working in buildings with "faulty heating systems, poor ventilation, electrical problems, damp and leaks. This is not conducive to learning and it is not acceptable that the inadequacy of government funding is eroding the national asset of the school estate."
The Labour party has calculated that government spending on school buildings dropped 40 per cent between 2010-11 and 2018-19.
Forecasts show the DfE's capital budget will decrease from £5.6 billion in 2018-19, to £4.5 billion in 2020-21.
A spokesperson for the DfE said £6 billion had been allocated in capital funding since 2015 to "maintain and improve" school buildings.
More than 500 schools are being rebuilt or refurbished under the priority school building programme, she added, with further information sought on the schools most in need to move funding their way.