Reach4 is a wild experiment. It is the first spin-off academy trust: distinct from its parent company Reach2, but part of the overall "Reach" family.
It's a slightly odd way to think about schools but it's no different, really, than the way Virgin Atlantic is its own company, but sits under the Virgin brand.
Its chief executive is 37-year-old Libby Nicholas, a fast-track teacher and author, who started her career in recruitment and then John Lewis.
Unnervingly professional, dressed immaculately and speaking of values, promises and experiences, she is more reminiscent of a Dragons' Den entrepreneur than the rough-and-tumble teacher hero of Dangerous Minds. This is perhaps a consequence of having an entrepreneurial father whose businesses included music, radio and television.
But she is also self-aware enough to know corporatism doesn't always wash well in education. "It can sound cold," she says. But she sees herself, and the work of Reach4, as being very different to the profit-driven bottom-line focused corporate business world.
After studying English and philosophy at the University of Bristol, Nicholas's first job was in headhunting after her father pushed her to earn well and get a mortgage.
"He had started his first business with £600 from his father… He always encouraged me to, you know, get a mortgage. It should be by the time I was 22, that sort of thing, which at that age is quite scary."
Realising her headhunting job focused more on profits than people – which made her uncomfortable – she applied for the John Lewis leadership scheme that combined her need to earn with the values of "cooperative working and co-ownership".
She enjoyed the scheme's extensive training but gained most satisfaction from a secondment to the Prince's Trust, working with young people not in education, employment or training.
When I first walked into a classroom, I was home
That satisfaction prompted her to enrol on a PGCE delivered through a collaboration of south London schools.
"When I first walked into a classroom, I was home," she says. "Looking back I realise that when I was a child I used to do summer school for my sisters and their friends. I wasn't a very popular sibling. I actually set them homework!"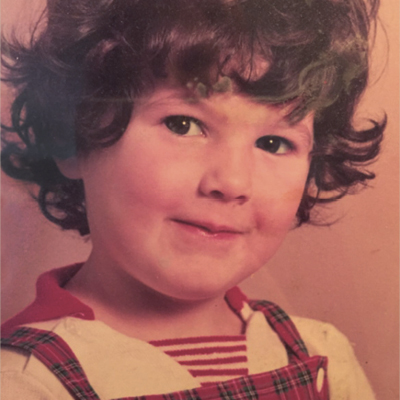 Nicholas talks fondly of school, the independent Sutton High School in south London, which she attended with her two sisters (she is the middle of three), and is also the alma mater of former education secretary Nicky Morgan, who left as Nicholas arrived.
Nicholas would return there as an assistant head, somewhat awkwardly line-managing the teachers who had taken her on skiing trips.
"They were wonderful about it. It must have been strange for them. I'm sure they must have been surprised, but we worked well. Great group."
During her teaching years she rose quickly to become a head of year, head of key stage, at Sutton she became deputy head and from there, to quench her thirst for learning more about leadership, she applied for a "helicopter" role at the Girls' Day School Trust as deputy director of education. It involved looking across the organisation's 26 schools, identifying good practices, uncovering weaknesses and then connecting groups across the schools to help to accelerate change.
She found the transition from a school to a central office role tricky, but her retail experience came in useful.
"A head office and a family of schools is not that different to the Waitrose head office and a group of supermarkets or department stores – there's always a tension between the politics of the centre and the business end.
"So it's about developing a shared language, developing a shared culture, developing best practice, but in a way in which it belongs to the heads as opposed to it being top down."
Nicholas raises language a number of times and it is noticeable when she talks of Reach4 that she persistently comes back to the values and promises the organisation wants to deliver for parents and pupils. It's not trite, though. There are specifics – for example, one promise is that every child will sleep under the stars, another is that they will experience a trip abroad.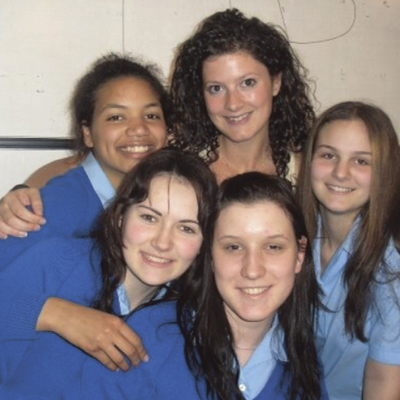 But an issue for communities used to local schools with a particular ethos is that when an organisation such as Reach4 turns up, its language can feel alienating if it is overly corporate.
Nicholas agrees this can be a challenge, but says her experience of takeovers from her time working at the largest academy trust, AET, suggests parents are really more concerned about practical issues.
"What they focus on is the school day, Is it going to change? How's it going to impact on my school run?"
For her, the moment when parents start to understand trusts is when they can see how the school experience is changing for their child. That's what needs to be communicated quickly. The values and promises are a means to that end for staff and parents.
The moment when parents start to understand trusts is when they can see how the school experience is changing for their child
If that sounds a little dewey-eyed, Nicholas is aware that narrative will not persuade everyone.
As part of a leadership programme, she was asked in her early years of teaching to gather feedback from her pupils. One child wrote: "Miss inspires us through words and emotions and stories. But it might also be useful for her to think about those one or two people in the class who are inspired more by facts and figures."
Nicholas laughs. As an English teacher she admits to a love of stories, but as a chief executive she knows that more is needed.
To that end, she has spent the past two years studying for an MBA, which has forced a greater focus on numbers. The course involved accountancy exams – she can now read balance sheets in detail, a vital skill given that trust chiefs are expected to be the accounting officer for their organisation.
"People at CEO level certainly should certainly study business. But everyone in education should do exams again because that really made me think. I can technique exams. But there were some people on the cohort who, for whatever reason, had been getting much higher marks than me during the course but then didn't have the technique. It makes you ask questions about exams."
During her studies she was involved in a group of conversations with multi-academy trust leaders about the way school groups could expand, especially into other areas of the country, but avoid some of the problems that come with over-expansion. She was interested in the Virgin brand, and the way it had a family of companies, each working autonomously, but with similarities running across them.
She spoke to Sir Steve Lancashire, head of the Reach organisation, about the idea – and it percolated.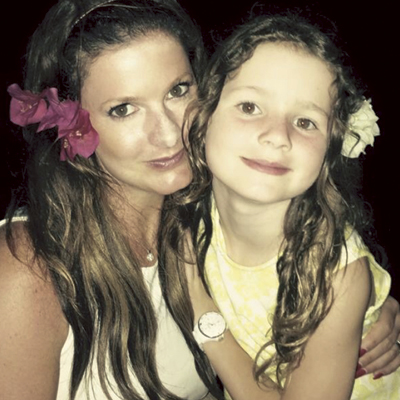 "I was really inspired by Sir Steve as a leader. He's hugely courageous and relentlessly optimistic, and makes me a braver leader. I was delighted and surprised and privileged to be asked to apply for the post of CEO, and then took it up in January."
On the day we meet Reach4 has been given 12 schools to start running from this academic year, and another will open the next day. Going from 0 to 13 schools is not for the faint-hearted but Nicholas believes the support across the Reach organisation will help to ensure it is done well.
Aware that this cadre of schools is awaiting her attention, and our time is ticking down, I ask what she thinks is the most important thing for Schools Week readers to know.
She pauses.
"It's so interesting to me how sometimes adults can be so good with children and yet talk completely differently to adults when actually it's the same psychology. People will unfurl their brilliance if you believe in them, like children do.
"There is a book I wrote with Professor John Burnham-West, in which I talked about the 'reservoir of hope' and how we have to have conversations with each other within the profession, across the profession, to fill our reservoir of optimism and hope because it's a really difficult life's work. But I still believe that it is the best life's work."
_____________________________________________
It's a personal thing
What is your favourite book?
Tess of the D'Urbervilles by Thomas Hardy. Apart from being searingly beautiful prose, it's about the complexity of human emotions. Angel starts out the hero, the goodie, and ends up being somebody you're conflicted about; Alex starts out being the swarthy devil, and actually you end up being quite conflicted about him as well.
If you went invisible for a day, what would you do?
(Long pause). Observe lessons without causing a disturbance. When you visit a school as a CEO, you see the best, and I'd like to really know what my children are seeing and experiencing.
If you could have a bus with a slogan written on the side to drive around the country for a week, what would it be?
It's probably quite revealing about me, but I'd have, "There's nothing to be afraid of. Everything's fine." I think so many people and so many organisations lose things because of fear. It's never as bad as you think it's going to be.
If you had to have an animal tattooed on to you, what would you pick?
Probably something to do with a bear. I call my daughter Cub.
Final one, if you could live in any period in history, when would it be?
Probably Chaucer's England, because I loved reading Canterbury Tales when I was young and I still sometimes speak Middle English to my daughter to really freak her out.