Leading tutoring organisations have not yet been approved to continue in the government's flagship tutor programme because they are locked in a contract stand-off with the new contractor running the scheme.
Schools are today able to sign up for year two of the National Tutoring Programme, with 29 approved providers revealed in a low-key announcement.
However, 16 organisations involved last year are missing from the list – including leading tutor charities such as Action Tutoring and the Tutor Trust, as well as the global education giant Pearson.
Nobody wants a delay upsetting the start of term and delivering to pupils that they need support
Schools Week has established that nine of these providers, largely charities but also including companies, are locked in a dispute with the NTP's new provider, Dutch HR firm Randstad, over the contract to provide tutoring this year.
It is understood the Department for Education has been called on to resolve the issues, which relate to exit clauses in the contract and also the level of liability being pushed on to providers.
Another cause for concern is the new online portal for schools to access tutoring, described by one source as "not fit for purpose".
Fewer approved providers – despite tutoring target doubling
The aggrieved providers are believed to account for around 50,000 pupils – nearly 10 per cent of the government's pupil tutoring target this year.
Four fewer providers have so far been approved this year, despite the tutoring target doubling to more than 500,000 pupils. The 33 providers last year managed to reach just over 200,000 pupils.
One source told Schools Week: "Time is of the essence. Providers have got tutors ready to go, and schools ready to go.
"Nobody wants a delay upsetting the start of term and delivering to pupils that they need support."
Schools Week understands the issues relate to the right to exit the contract, including who would own the tutors if a contract was terminated.
Another problem relates to the contracts placing all the risk onto providers, rather than being capped at a certain level.
It is understood that aggrieved providers have been provisionally approved, but the contract dispute is blocking the final sign off.
Schools Week was told there are also concerns about the NTP's new online portal – a new feature for this year.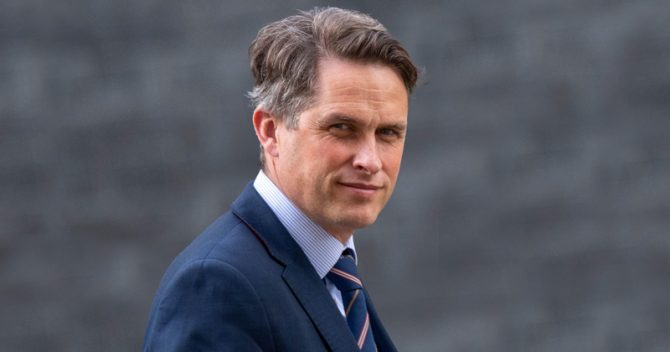 In a previous press release, NTP programme director Karen Guthrie said the portal was developed after feedback from schools and will "make it even easier to access tutoring".
"We want to make sure that teacher time is invested in bringing pupils back up-to-speed and not on the burden of handling additional administration," she added.
It is believed schools will have to input manual records of the students they want tutoring for, as well as frequent invoicing. That includes those already happy to continue with the same providers from last year.
"It's just bonkers – why would you want them doing that?" one source said. "Providers have a system that works, let them take the work off schools doing unnecessary admin."
Randstad was approached for comment.
"NTP has so much potential – providers want to see it achieve that and don't want anything to get in the way," a source said.
Randstad approves itself to provide tutoring
One provider that did make the cut, however, is Randstad itself – which means the firm will be both overseeing the scheme as well as providing tutoring.
Randstad Education provides support workers to pupils with additional needs. A "focus area" of its provision will be tuition for pupils with special education needs, the NTP website stated.
Schools Week understands that in response to a question during the procurement process, the DfE said it would not "absolutely prohibit" the accreditation of a potential tuition partner "being affiliated to the prime delivery provider".
But it would have to be satisfied conflicts of interests can be "satisfactorily addressed".
Ranstad won the contract after submitting the cheapest bid. The firm's contract ended up being worth £37m less than total originally offered by DfE.
The DfE was approached for comment.
Pearson refused to provide a comment. Action Tutoring and the Tutor Trust did not respond to a request for comment.
The 16 providers missing from this year's approved tutoring list:
1-2-1 mentors
Action Tutoring
CoachBright
FFT Education Ltd
Fresh Start in Education Ltd
Lancashire County Council
Manning's Tutors Ltd
Quest for Learning
Professional Tutoring Partnership
The Brilliant Club
Tes Supply
The Tutor Trust
University of Sunderland
Third Space Learning
Pearson
The Access Project