Laura Henry's enthusiasm and energy for early years' education is undimmed after more than 25 years in the sector. As is her determination to speak up for children.
"That is what I'm passionate about — trying to be a voice for children; talking about things that matter to children and to families, and giving them a foundation. We must recognise that there are some children who don't reach their full potential for a variety of reasons."
Now the head of an early years' consultancy, she was born in the same hospital as Princes William, Harry and George — St Mary's in Paddington — in 1968, the fourth of six children.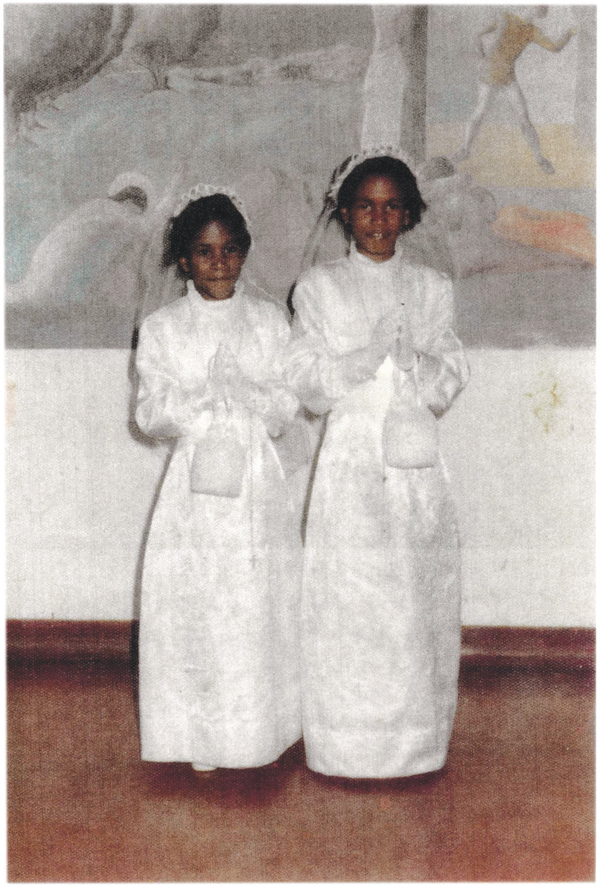 She grew up in Notting Dale, an enclave of west London's Notting Hill and home to a strong St Lucian community; her grandparents, parents, aunts and uncles emigrated from the Caribbean island.
She believes it was this community that put her on the early years' path. "We work on a subconscious level. My grandmother was a childminder, so I think it probably came from her levels of caring.
"She only had two children herself, but looked after so many in terms of childminding, and unofficial short-term fostering.
"If you've soaked up that environment, you'll probably pick it up. I probably didn't realise that at 19, but now, on reflection… my grandmother died five years ago, and seeing how she was with my own children, it then clicked in terms of how soothing she was with her voice to them."
Henry's grandmother went back to St Lucia in the 1970s, but was sure to promote Henry and her work.
"She would say, 'This is my granddaughter Laura, visiting from England. She works with children, you know!' I think there was that sense of pride. Funnily enough, there was someone on my college course who my gran had looked after. Small world!"
"I'm passionate about trying to be a voice for children"
Though embedded in St Lucian culture, Henry regrets not learning to speak patois, a broken French spoken on the island. But she speaks positively of the diversity in the area where she grew up, and of the Notting Hill carnival held every year in her part of London.
"The only thing that my mum regrets was that they thought it was best not to speak French in the home. She kicks herself now because we would have had a second language. I would have understood French completely.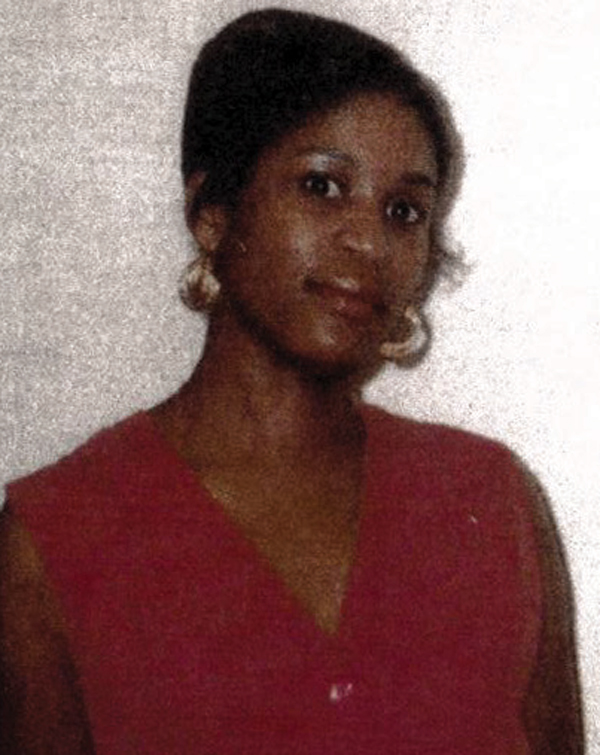 "Because of that level of trying to fit in, we were denied… but I suppose now, as we know, if you've got a second language, you're laughing."
At school Henry struggled with dyslexia, a disorder that was not recognised until she was in secondary school. She was also shy. At primary school she lagged behind her sister, 18 months older, but teachers couldn't understand why.
"They would say to my mum that I was very intelligent when I vocalised, but they just couldn't see it on paper."
She says
that she has never had a problem reading: "I can read speeches in front of 1,000 people in a conference, that's not an issue.
"But the struggles of my dyslexia are with pronunciation of new words. And my handwriting is atrocious, as is my spelling and grammar. So, hallelujah for computers!"
Despite her difficulties, Henry enjoyed the social aspect of school and her quiet primary school self soon disappeared when she moved up to Sion-Manning RC Girls' School. She became, she admits, "mischievious" and left after one term in the sixth form.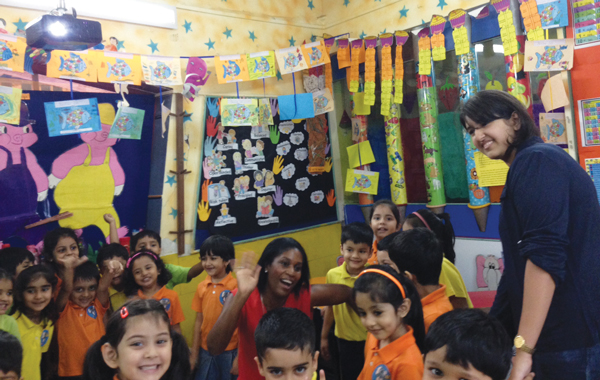 She joined a solicitor's office as a clerk but was so bored she found herself "counting the hairs on my arm". Then she had a brainwave: she would train in childcare.
"I became the most studious person ever, everything was done in on time to a high standard, research . . . I just threw myself into it."
She has since worked in almost every area of childcare – nurseries, children's centres, local authorities, as an Ofsted inspector, as a lecturer and a manager. She has also raised two sons, Rian, 21, and Rohan, 17.
On Monday she is set to launch the National Early Years Trainers & Consultants (NEYTCO) in Westminster, a project she spearheaded that aims to bring early years' professionals together.
What message does she have for the current and future governments?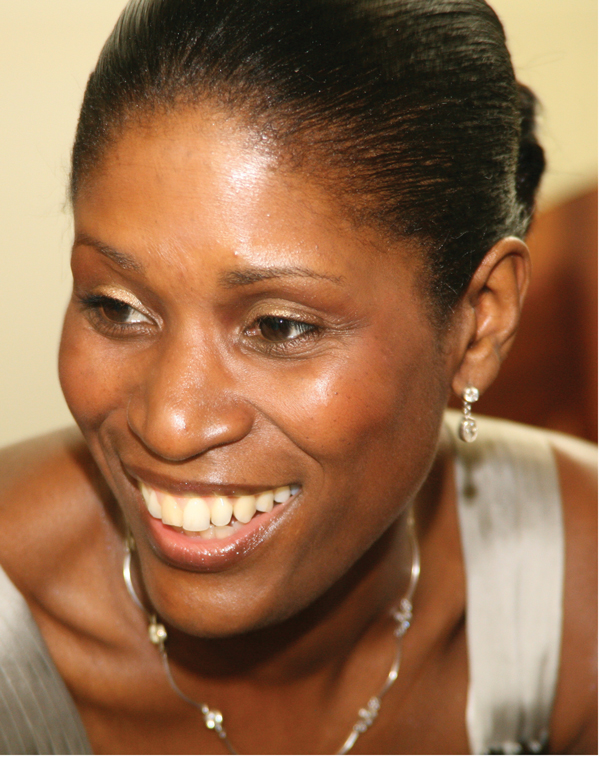 "Let's have professional debates with the sector, and open up the debate to more people from a diversity point of view. It would probably save the government a lot of money, taxpayers' money, in the long term.
"There are domestic violence issues, there's abuse, so you can't just say, 'Oh, it's this school, it's that early years centre', it's about 'let's see if we can have some conversations together to see where we can support them'. I know that where I have worked, at the coal face in the city with children living in abusive homes . . . that the things that I've done for these children have made a difference.
"You cannot begin to talk about maths or literacy with a child who is extremely vulnerable and emotionally challenged with their family. You cannot do that."
Henry talks of watching a child early in her career after his mother's weekly access visit. He was devastated when she left.
"I have never seen a child crying like that before. It was heart-wrenching stuff.
"We had to let him get it out of his system, and it affected me no end. Although I was able to snuggle into him and give him some affection . . . there was a level of helplessness and feeling his pain."
Rapport with stable adults is vital for children, Henry says. Only once children trust people can they really move on to other aspects of learning.
"The teacher needs to give the child the tools to negotiate and to resolve conflicts, and we need to do more of that in the early years, to give children the tools that, when they go to school and beyond, that they can use to self-regulate their behaviour.
"A child who is having an emotional breakdown is not going to be able to learn – so we need to be able to give children the tools to vocalise when they are feeling upset, to vocalise how to compromise sharing a toy with their friend. That can be done.
"They [the government] have talked about investment for communication and language, literacy, mathematics, but as I said, that's all a waste if we can't support them with their emotions – it's simple."
IT'S A PERSONAL THING
If you could be an animal, what animal would you be?
A bird. I love listening to birds singing in the morning, and I love singing myself. Listening to birds brings joyfulness, so I would just like to be a random bird, singing away . . . bringing light.
If you could only eat one thing for the rest of your life, what would it be?
Avocados. They're versatile in terms of what you can do with them.
What has been your favourite age?
I think 21. That's when I graduated from a course and I went to St Lucia; I had a really magical year. And not achieving at school, then going on to get this qualification, that was awesome. So academically, spiritually, emotionally, memories of my 21st, memories of going to St Lucia, remembering my best friend Mandy. A good year.
What's your favourite flower?
Lilies. They're closed when I buy them, so I put them in a vase in front of my fireplace and watch them evolve over the week. It's like an awakening and it's a sensory extravaganza . ….the smell. And there's always one that comes up in the end, just when you think, come on, come on, so evolution and the cycle of life….and because they're just so beautiful.