Sue Williamson smiles when she says that her late father would be "appalled" that she's an Arsenal fan.
Her allegiance is mainly geographical as the Specialist Schools and Academies Trust (SSAT) is just two miles from the Emirates Stadium, Arsenal's homeground.
Growing up in Finchley, north London, her father introduced her to the world of football with Tottenham Hotspurs.
She was the eldest of four and was the first to make the trek to White Hart Lane, as her hard-working dad bid to spend time with his children.
"He worked in a factory and would work evenings and Saturday mornings to earn extra money. But his Saturday afternoons were sacrosanct.
"He wanted to see us, so he took me to watch football. He was really delighted that I liked it."
This relationship is clearly a special part of her life. The family moved to Clacton-on-Sea when she was 17 and, as the cost of travelling to see Spurs became too much, her father switched allegiances to the closest First Division team – Ipswich Town. She stopped going to see the club play after her father died, but still supports the team.
"I owe everything to my family. And the great sadness is that my parents never saw me even get to be a deputy head.
"My mother died from cancer when she was 59 and my dad died when he was 66, from Alzheimer's.
"Working for SSAT I met Tony Blair three or four times. I have been to Downing Street I think it's four times now. I got into a taxi at King's Cross and said 'Downing Street, please' and thought how did I ever get here?
"I had this conversation with Lady Maria Satchwell, the head of Madeley Academy [in Telford] We said we had very normal, ordinary lives and there we were, going into Downing Street. My parents wouldn't have believed that."
Her career is atypical, as she spent her first ten working years in administration in the health service.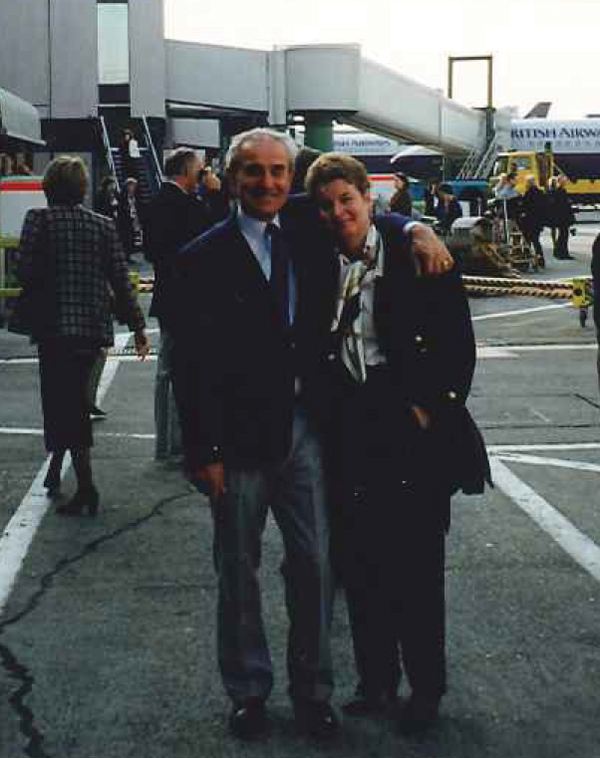 Having failed her 11-plus, she attended the local secondary modern for girls where, up to year 9, she spent more time outside the classroom than inside, learning.
She admits to truanting "on the odd occasion" but says it was "minor stuff really, chatting to my friends, I wasn't interested to be honest.
"One time I was outside the classroom and the headmistress walked past me and said 'do let your mother down gently' before stomping off.
"But something must have stuck and I then started to work. I got seven O-levels."
Discouraged from teaching by her own teachers, it wasn't until her late 20s that she was gently nudged towards the profession.
"Who really pushed me in the end were the doctors. I wanted to make a difference and work with children.
"It was the doctors who said that good teachers aren't always the best academically, and because I failed the 11-plus, I had always thought I was not very good at academia.
"They said go for it, do the degree and see if you like it. I got a lot of encouragement."
"I've been to Downing Street. My parents wouldn't have believed that"
Professor David Hargreaves influenced her most. "He was the man who gave me my confidence. That was about 15 years ago, so it was a long journey. . . I don't want anybody else to go through that, I want them to be confident."
After studying at the Institute of Education, she became head of history at the Manor School in Raunds and worked in Northamptonshire for the first years of her teaching life.
She faced the worst moment in her career after she'd moved to become head of sixth form at Slough's Herschel Grammar School, Berkshire, when a pupil, who had been struggling to pass her maths exams, committed suicide.
"The impact on the whole of the lower sixth was unbelievable. That's the first time I realised the power of counselling," she says, still upset by the memory.
Her first headship was at Monks' Dyke School in Lincolnshire where she dramatically improved GCSE results and oversaw it becoming a technology college.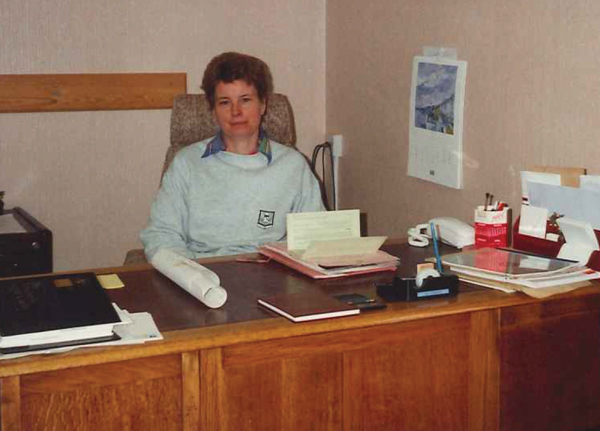 Her time at SSAT, where she has worked since 2002, has had its struggles. After being appointed as chief executive in November 2011, the charity faced massive funding problems and went into administration. Six months later, she led a management buyout.
"I am not making a political statement here, but the coalition government ended the diploma contract, the 14-19 contract, and £30 million in funding disappeared.
"It also decided not to ring-fence the specialist schools' money, so that was another £11 million.
"It was horrible, really horrible. What prepares you for that? It was awful to lose that safety blanket of grant money, but it is much cleaner now."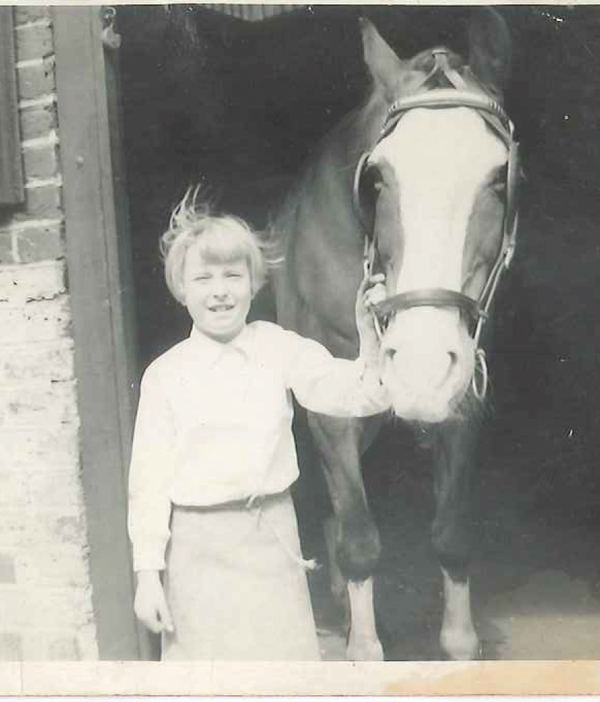 She lives in a small village ten minutes from Cambridge – or an hour, if you catch the traffic at the wrong time – with her partner of 15 years, and soon-to-be husband, John, and their German Shepherd, Kim, a breed favourite of hers (she has several German Shepherd ceramic statues dotted around her home).
She wanted but was unable to have children. "You have met my baby anyway, Kim. And, I have lots of children, because I have been in teaching."
John has a daughter and grandson, Callum, who Williamson is obviously very proud of. A large picture of him hangs in the couple's conservatory, and she regales stories of his academic and sporting success; he is training to be a football linesman and at 16 stepped in and saved the day at a Telford AFC game against Blackburn Rovers when a linesman collapsed.
Her heroine, she says, is Mary Berry. She uses the weekends to practise her baking and cooking, and to relax after a busy week. A normal working day starts at 6am when she catches the train into London and ends at 7pm when she gets in her car and listens to The Archers – "those 15 minutes when I am driving home are sacrosanct. And if I am at home, John knows not to interrupt me when it's on."
A fan of MasterChef, she believes some lessons could be learnt from the competition when it comes to education.
"Those challenges are probably a better test than our exams, aren't they? I always think when you watch MasterChef, you can see the feedback they get, and it's valued, because you have got two great chefs and a diner – poor old Gregg.
"I bet we only see bits of that feedback, but you can see they take on board the criticism because it is valid criticism. There's something there. What I do know is that a three-hour exam doesn't tell you everything about a child or a young person."
IT'S A PERSONAL THING
What's top of your Christmas list?
Cooking equipment. I want some nice little flan dishes and some measuring spoons, but that's it. It's all minor. When you get to my age you have most things.
If you could cook anything as precisely and as beautiful as anything on MasterChef or Great British Bake Off, what would it be?
Can I think about that one? Cakes of the standard from the best French patisseries
What has been your favourite holiday?
Normandy. It's the history and it's because we can all go together and take the dog. My other favourite place is Prague, but it is getting too touristy. And Dubrovnik, have you been? Go. It's beautiful. The pavements are made of marble. When we first went it was after the war and there were still bombed-out hotels. It's a beautiful city and the sea is so blue.
Do you speak any languages?
No, and that comes back to school. We were a secondary modern so we didn't learn languages.
If you could learn one, what would it be?
Chinese. It's difficult but we do a lot of work with Chinese schools. Or Spanish