Labour is calling on the government to provide free school meals vouchers or cash payments over the Easter holidays, warning extensions to a Covid grant for councils and the holiday activities and food programme don't go far enough.
The government has said free school meals vouchers won't be offered over Easter, although some councils are running their own schemes.
Instead, ministers announced an extension of its Covid winter grant scheme for councils and is rolling out its holiday activities and food (HAF) programme to all areas of the country.
But Tulip Siddiq, the shadow children's minister, warned this week that neither scheme guarantees free school meals for all eligible families over Easter.
It comes after the Department for Education acknowledged that Covid may have an impact on the ability of councils to provide face-to-face holiday clubs during the two-week break.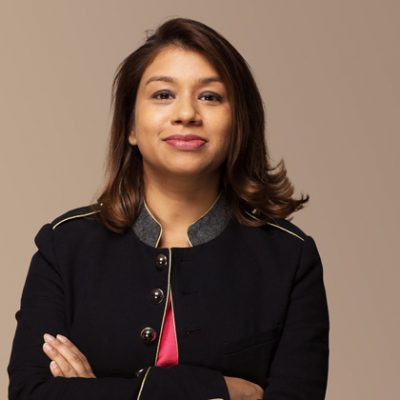 Siddiq has written to Vicky Ford, the children's minister, to call for free school meals support for all eligible children, "including the option of cash payments over the Easter holidays".
Ministers were criticised last year after repeatedly refusing to extend meals vouchers into school holidays before repeatedly U-turning in the face of widespread public outrage and high-profile campaigns led by footballer Marcus Rashford.
In her letter to Ford, Siddiq welcomed the extension of the winter grant and the HAF programme, but said guidance for the schemes "does not ensure" local authorities will provide food support to all eligible children.
Holiday activities and food scheme 'may be impacted by Covid'
The DfE published updated guidance on its holiday activities and food programme this week.
Under the scheme, funding will go to councils to pay for four weeks of holiday activities and food provision in the summer holidays and a week each in the Easter and Christmas breaks.
However, the guidance for local authorities acknowledges that delivery of the programme over Easter "could potentially be impacted by coronavirus".
It states that face-to-face delivery of holiday clubs "may not be possible in the local authority's area and remote delivery of the programme may, in some circumstances, be more viable".
Councils unable to hold face-to-face clubs "may operate flexibly to ensure that eligible children still receive the type of support detailed in the aims of the programme", the guidance states.
"For example, this may involve children receiving food parcels that provide healthy meals, activity packs along with access to online support if they are unable to congregate in holiday clubs due to coronavirus."
But Siddiq warned that councils must be reimbursed "for the full cost" of providing meals support to all eligible families.
"Given the woefully inadequate food parcels that were delivered to some families in January, I am very concerned that the only suggestion for providing food support at home in the HAFP guidance is that local authorities may consider 'children receiving food parcels'.
"We know that vouchers and cash payments have been the most successful ways of supporting children facing poverty and hunger, and I am disappointed to see that the government is once again reluctant to embrace these solutions."
Councils told to involve school leaders in HAF planning
Guidance states councils must establish a steering group "to support implementation and delivery" of the HAF programme.
Members should include school leaders, representatives of youth services, social services, charities and the voluntary sector and police and other "uniform services", the government said.
Councils have also been told to promote and advertise provision "including working with local schools and other agencies to encourage the most at need children to attend".
Guidance states that the funded holiday provision is for pupils who receive benefits-related free school meals, and that councils are "asked to ensure that the offer of free holiday club provision is available for all children eligible for and in receipt of free school meals in their area".
However, attendance is voluntary for such pupils.
Funding based on FSM numbers and past participation
Councils will receive funding based on the number of pupils receiving free school meals in their area and participation levels seen in the pilots.
Analysis of the 2019 HAF pilot by Ecorys and Durham University, published last year, shows that around 50,000 children attended, representing around 0.6 per cent of the pupil population of England.
However, only 41 per cent of those who attended in 2019 were eligible for free school meals.
Today's guidance states that councils are encouraged to make the holiday clubs available for children who don't receive free school meals, but they would have to pay to attend.
Councils must get written approval to use their funding to provide free or subsidised provision for children not in receipt of free school meals, and the DfE will consider requests to use up to 15 per cent of funding for children considered otherwise vulnerable.
This could include children classed as "in need", looked-after children, pupils with an education, health and care plan or children living in "areas of high deprivation".
Winter grant scheme extended
The government announced last year that it would provide £170 million in grant funding for councils to help low-income families with food and utility bills. The grant was meant to cover the Christmas and February half term breaks.
Last week, the Department for Work and Pensions announced a £59 million extension of the scheme to cover Easter.
Work and pensions secretary Dr Thérèse Coffey said the scheme had "helped thousands of vulnerable children stay warm and well-fed during the coldest months of the year".
"While circumstances remain difficult, it is right that we extend it to cover Easter, and I want any worried parent to know there is help at hand."
The DfE was approached for comment.