What will Joyce Matthews do next? The school leadership development specialist and samba player is thinking about her next possible career move. Could she see herself as an adviser at the Department for Education?
"Yes – I'd be chief questioning officer. I'd go in and cause trouble!" She quickly adds: "I'm very nice. Honestly – very meek."
Her latest book, Invent a Job for Teachers: How to create a job worth leaving school for, encourages teachers to imagine themselves in their next role. "Chief questioning officer" Matthews does have a ring to it. Open, feisty and down to earth, this practitioner in neuro linguistic programming would also bring a dose of Glaswegian humanity to the higher echelons of policy making.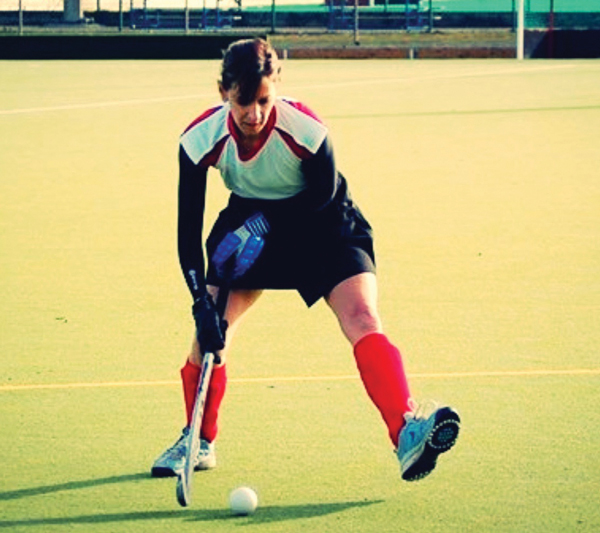 As a former head of PE, she'd get the department into shape too. The idea of her coaching a leadership dodgeball team that featured Nicky Morgan, Nick Gibb and Lord Nash makes me chuckle.
Matthews has also worked as an advisory teacher, lecturer, mentor, coach and partnership development manager for the Newcastle School Sport Partnership. She is a National College of School Leadership (NCSL) certified lead facilitator with 28 years' experience in developing and facilitating learning in the education sector.
Her leadership mentoring and coaching assignments for the NCSL and others have taken her to Brunei, China, Canada, Zambia and Japan in just the last two years. On the day we meet she is facilitating at training organised by the University of Nottingham, which has a campus at Ningbo in China, for a group of headteachers from Guangdong. "They are a great bunch of deep thinking principals – we can also learn a lot from their system."
She is managing director of her own company and has clearly enjoyed her many assignments here and abroad: "I get to learn, I get to meet lots of interesting people, and I get to travel."
Matthews is also the author of three other books – #Unschoolleaders, Inspiring #Unschoolleaders and The School Leader's Guide to Outstanding Writing. "I've written about leading others, so I can learn it inside out. I think the theme has evolved from me working out how to help others to lead, to being more about me."
"It's the qualities of developing others, challenging, questioning, building trust, being human"
Matthews believes the qualities that make a good leader are the same as those that make a good facilitator or coach. "It's the qualities of developing others, challenging, questioning, building trust, being human."
She tells me that 80 per cent of all learning is modelling. It's obvious that she was observing, imitating and seeking out role models right from the start.
Matthews was born near Glasgow, and was always interested in sport. "I wanted to be [Olympic gold medal gymnast] Olga Korbut. I saw her and I wanted to be a gymnast."
She did gymnastics with her father Jack – no club could take her on as they didn't have the coaching infrastructure. Her father, an accountant who had been a "great gymnast during his time in the army", filed down an old metal swing for her to use. "He ran with me as well. He taught me everything."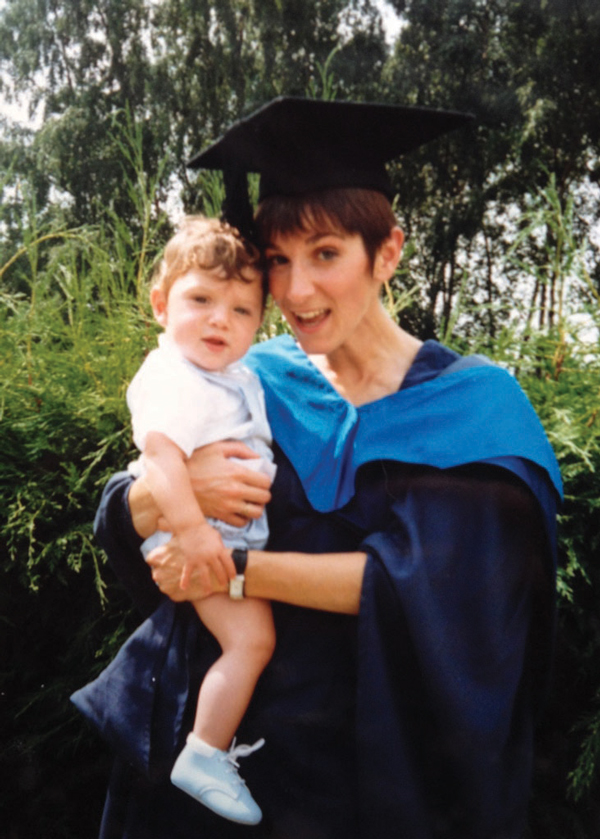 Matthews decided at seven that she wanted to be a PE teacher like the tracksuited woman who moved into the house next door. "She wore a beautiful tracksuit with tapered legs– blue with a white stripe down the side. She was lean, she was elegant. She had an Avengers Purdy haircut. A role model. I thought 'I want to be Olga Korbut. I can't quite be her – so I'm going to be Mrs Thompson.'"
Her mother Margaret was a primary teacher and taught all her working life, apart from 11 years off to raise her three daughters, while her uncle was a headteacher. Matthews' mother taught in a "very rough primary school where they used to remove the children's shoes before they belted them so they wouldn't run home". This was where Matthews started in the nursery when her mother returned to teaching.
As the youngest of three sisters, she learned the essential art of standing up for herself. "I was always having to stand my corner and fight my place and from when I was tiny I can remember if you were offered a biscuit my sisters would say 'Joyce doesn't want one.' So I had to find a voice pretty quickly!"
Matthews was hardworking, but unafraid to be different. "I would like to think I kept my head down but there was always that little bit of rebellion. There was the time I was dancing at a school show and dyed my hair purple. We were at the Edinburgh Festival and I thought 'this is it – I'd better be seen'."
At secondary school – Park Mains High in Renfrewshire– Matthew's biggest influence was a PE teacher in her first year, Miss Falconer. "She was young, dynamic and enthusiastic and I think she saw potential in me. She was the one who told me at 13 you need to join the hockey club. Thirty-seven years later I'm still playing. My gym knickers are older than some of the girls on our team! I now play for Peebles hockey club, who are a great team."
Her years at Dunfermline College of Physical Education – where she got a 2.1 in human movement studies – sound joyful. "I absolutely loved it. I loved learning and playing sport."
It was here that she met her future husband Stephen, a police officer. "I'm at this PE college and these four boys walk into the dining room – in their shorts – and I say to the girls: 'I'll have the one with the black eye.' That was it. He'd been playing rugby at the weekend and was rather battered and bruised. He was doing a postgraduate diploma."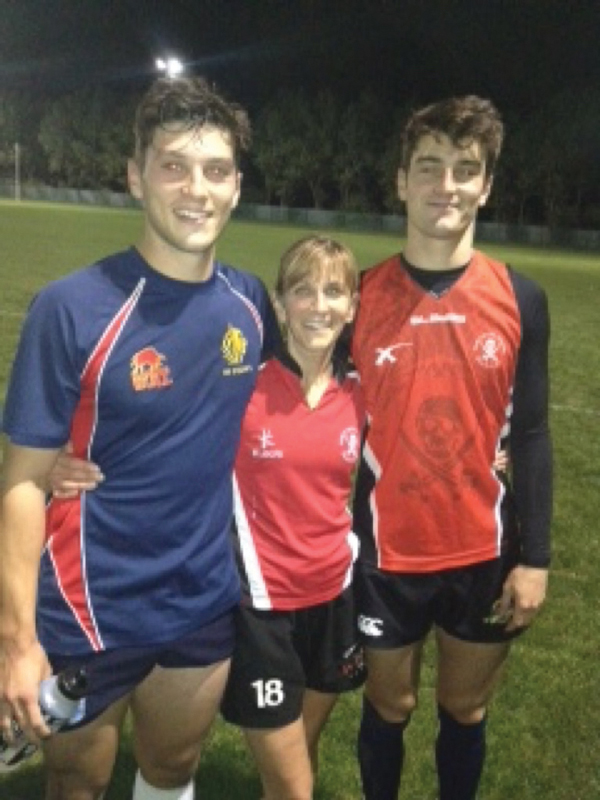 She began her teaching career as a head of PE at North Axholme Comprehensive in Crowle, Scunthorpe. While head of PE at Northgate High School in Dereham, Norfolk, she saw a notice for a philosophy (teaching) degree at the University of East Anglia and signed up. "I got pregnant in the middle of it. I love a challenge! I graduated with my son Crawford [now 24] on my hip."
Crawford is doing a doctorate in history at Hull University, while Matthew's other son Sinclair is 21 and a ski instructor. Both play rugby league at international level.
She got involved with samba drumming because Sinclair played in a samba band when he was younger. "I used to take him to gigs and stand in the audience and you can't keep your feet still. He left and I joined!"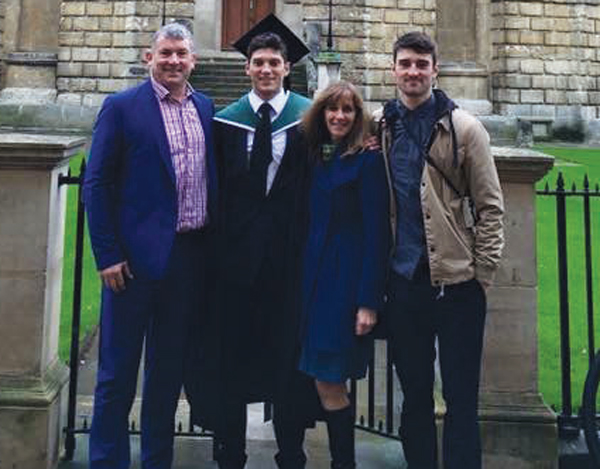 Ms Matthews is also a member of an improvisation group. "I saw they had advertised a weekend course and I thought 'I'm going to try it and push myself.' I did one show that was a competition where the audience votes. It was scary, but it was great."
How she finds the time is anyone's guess, but she has also joined a creative writing group. I predict her next book will be another essential read.
IT'S A PERSONAL THING
Does your family think you've lost your Glasgow accent – are you ever tempted to make it stronger when people annoy you?
They don't think I've lost it because I always have it on at home, but I do hear myself using more "Weegie" words or phrases when I'm stressed or annoyed.
How did sport make you the person you are today?
It gave me the opportunities to learn about myself and what I'm capable of, and I haven't finished playing yet.
Your house is on fire – what two items would you grab?
My laptop and my hockey bag. Everything else I need is in my head and my heart.
What's your idea of a perfect day, and who would you spend it with?
Hockey match in the morning, cuddle up with a book in the afternoon, meal out with family and an evening dancing to '80s music with my Weegie friends. A perfect combination of friends, family and me time.
Where do you see yourself living in future and for what reasons: city or country?
City, for choice of opportunities. I can always choose to visit the countryside when I fancy a break.