Mike Storey is no stranger to power, or education.
The Liberal Democrat peer has run two schools, led Liverpool City Council and now heads up his party's efforts on education in the House of Lords.
But after meeting for a coffee, I find myself wondering if he ever knew he wanted such influence before it landed on his desk.
A charismatic politician, still well-known in Merseyside, where he was a teacher and councillor for decades, the 66-year-old seems to have begun many elements of his long and distinguished career by accident.
After studying primary and secondary education at the University of Liverpool, Lord Storey initially struggled to get a job. He puts this down to his involvement in student politics: "I've always had a liberal philosophy on life."
His first employment was at a small church primary school, a job he heard about through a friend of the headteacher and for which he was the only interviewee. "It would never happen these days," he chuckles. Mr Storey went on to take on his first headship, at St Gabriels Primary School, in 1985, and was head of Plantation Primary School from 1990 to 2012. Lord Storey's first political victory was quite a surprise.
Living with five other teachers above a dairy in the early 1970s, he recalls being "terribly impressed" with the local Liberal politician, who invited him to canvass for him and attend meetings. Soon, he was selected as a "paper candidate".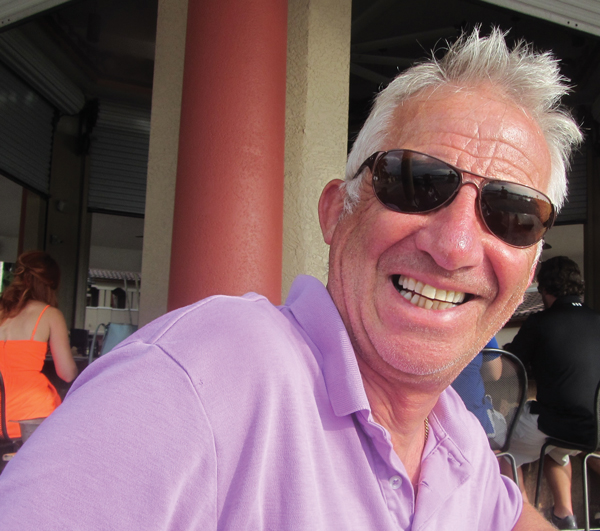 "I asked the head if I could stand, and said 'I'm not going to win'. But of course I did win, and stayed on the council for 36 years."
In the Lords, Lord Storey has partnered with Labour to win significant concessions from the government on the education and adoption bill. His first experience of political wrangling came in his native Liverpool.
As the Liberal Democrats became more popular in the city throughout the 1990s, Lord Storey rose through the ranks, serving as chair of the city's board of education and becoming council leader in 1998 when the party gained overall control.
In 1999, as the Labour government considered privatising failing local education authorities (LEAs), Liverpool was handed a damning Ofsted report. Lord Storey recalls a frank meeting with the then minister without portfolio Charles Clarke, who would later become education secretary.
"He had his civil servants and I had mine, and he asked them to leave the room and said to me: 'I can blame a Lib Dem authority, you can blame a Labour government, why don't we agree we'll do some master-planning of what needs to be done and if you don't achieve it, we'll take action'.
"I've always had a liberal philosophy on life"
"We achieved everything, and we became the most improved LEA in the country."
Lord Storey is proud of other achievements with education in Liverpool. His administration increased per-pupil spending from below the national average to above it, and used private finance initiatives (PFIs) to deliver a substantial building programme.
"PFI is very controversial and very expensive," he admits, "but looking back on it, it was the only option in town."
In 2005, Lord Storey was forced to resign as the council's leader following an investigation into claims that he conspired with the authority's media boss against the chief executive Sir David Henshaw.
Although Lord Storey apologised for an "error of judgment" at the time, he still dismisses the claims of a conspiracy as "nonsense" when I ask about them, and claims they relate to a personal email sent by him to head of media Matt Finnegan in which he referred to members of Sir David's team as an "evil cabal".
"I referred myself to the standards board," he says. "I confirmed I'd said it, and gave them the context it was said in. And what was frightening was they had been monitoring my council mobile phone, and showed the dates I had been in contact with the editor of the local paper.
"We did a deal. I was to stand down for a year and it would go no further. The plan was to come back, but do you know what? Once you stand down, you don't want to go back."
Lord Storey stood down with the praise and backing of the then Liberal Democrat leader Charles Kennedy, and then went on to the ceremonial role of Lord Mayor of Liverpool.
He remained popular and influential in the party, and was on Nick Clegg's call list when the newly-installed deputy prime minister started looking to boost the number of Liberal Democrat peers in the upper house in 2010.
"I was still teaching, and the director of children's services decided to visit my school. We got out the best china cups and we were sitting there, and my secretary rushed in and said Downing Street was on the phone.
"Nick Clegg comes on and says he wants me to be a working peer, and says they've got to do various security checks. He asks if I've done anything wrong and I say: 'You know about the conspiracy charges,' and he says: 'Yeah, yeah, don't worry about that.'"
Accepting the peerage does not seem to have been a difficult decision for Lord Storey, who was only a few years away from retirement from teaching and did not want to continue in local government.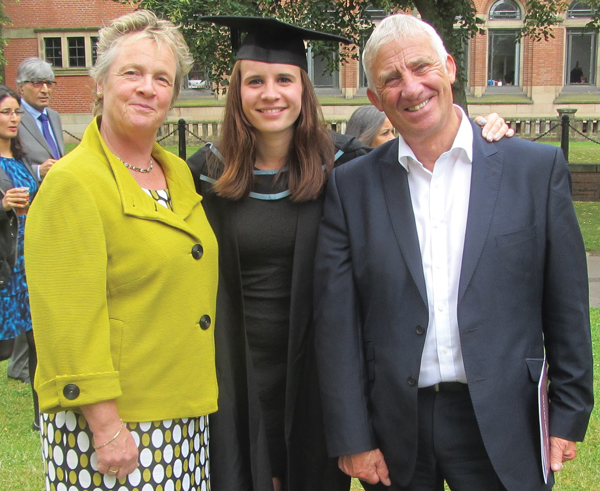 But once the "rosy glow" of induction into the "best club in the world" faded, he was left wondering what he was doing in the heart of the political establishment, hundreds of miles from home.
"I felt very lonely," he says. "I got the 10am train down on the Monday and went back to Liverpool on a Thursday. I just absolutely hated it.
"I was counting the days until I could go home. But gradually you realise how the place works, and I became co-chair of our education group. I was on the select committee at the time. So you do various things.
"You realise how you can, by placing questions, change things. It's not instant, it's blood sweat and tears, but you can do it."
It's clear from the numbers that the 111 Liberal Democrats in the House of Lords now wield more power than the eight MPs (or seven-and-a-half, quips Lord Storey mischievously before declining to explain) in the House of Commons.
Lib Dem peers have already demonstrated their willingness to work with Labour to stop legislation they object to in the chamber where, unlike in the Commons, the government does not hold a majority.
Although he remains highly critical of elements of the academies programme – he believes chains should be fully inspected and have to be more transparent with data – Lord Storey supports full academisation, at least for secondary schools, which conflicts with the official view of his party.
"I am in favour of all schools becoming academies," he says. "There may be a different argument to be made for primaries because they need to be a bigger part of the community.
"In education, it's not structures that matter, it's about opportunities and it's about the quality of teaching. I think parents and teachers are fed up of changes. They want a bit of stability."
IT'S A PERSONAL THING
What's your favourite thing about Liverpool?
The Scouse sense of humour and the warmth and generosity of spirit of Liverpudlians.
What are your favourite holiday destinations, at home and abroad?
The Lake District and Marco Island, Florida.
What was the first record you ever bought?
If I can remember, it was probably The Beatles – She Loves You.
What do you feel have been your greatest professional and personal accomplishments?
Professionally, it was becoming leader of Liverpool City Council and turning round the city from being a basket case to European Capital of Culture and a vibrant and successful city. Personally, it was becoming a dad.