For a man who almost named his organisation the Society for the Prevention of Attacks on Secondary Moderns just to be able to abbreviate it to SPASM, Ian Widdows' views on grammar schools should surely be straightforward.
He is against them, right? Secondary moderns are the poor neighbours who take in the 11-plus failures, OK? Which means that he and his fellow members of the National Association of Secondary Moderns (NASM: less fun, but more sensible) are surely campaigning against more selection?
Especially when led by a Stockport man, schooled at a comprehensive, the first in his family to go to university, who is "not interested" in teaching at a selective school.
Well, not necessarily. In a debate polarised sharply into those against selection (almost everybody) versus those who advocate it (Justine Greening, maybe, and a few others), Widdows and his gang, all heads of secondary moderns, arguably have the most interesting take of the lot.
But first, how to define a secondary modern? Just getting them recognised is a struggle, and NASM's raison d'être. When Widdows organised its first conference four years ago he invited heads who didn't even know they led secondary moderns. According to education think tank Datalab, while 117 schools call themselves secondary moderns, the figure is closer to 281. They are defined as non-selective schools that recruit from the same neighbourhood as a grammar school and, as a result, take in fewer pupils who achieve top levels in their SATs.
There's a stigma with the term secondary modern
Recognising the difficulty of working in that environment by saying you're a "secondary modern" does few heads any favours, however – particularly with parents. Hence NASM's second mission is to encourage politicians to recognise the excellence of secondary moderns.
Widdows, who is head of the Giles Academy secondary modern in Lincolnshire, a selective authority, said many of his neighbours call themselves comprehensives "probably because there's a stigma with the term secondary modern". But, he says, "comprehensive would suggest we've got all abilities; we haven't, we're missing a certain group that got into grammar school."
Widdows, who refuses to reveal his position on grammar schools, is more angered at the denigration of secondary moderns and the promotion of grammars as "the best kind of school", than he is bothered by their expansion. Speaking to NASM delegates at their annual conference in London last weekend, he noted that even grammar school critics are culpable of this. Labour's conference material says the Tories want grammar schools for the few and a "second-class education for everyone else". "That's my school they're talking about," he rankles.
So he has a tip for education secretary Justine Greening: rather than defending grammar schools by promising more secondary moderns will not be the result, say "we will have grammar schools, and our brilliant secondary moderns will be even more brilliant."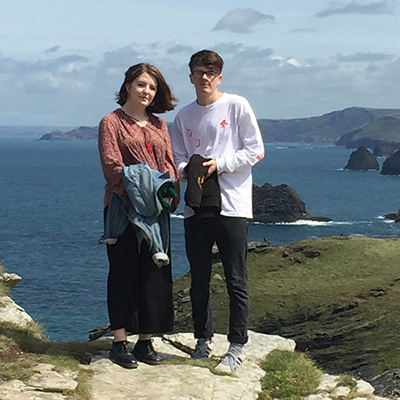 The government has tried this argument with university technical colleges and studio schools, but many of these costly projects have failed.
One politician who is both pro-grammar and pro-secondary modern is Matt Warman, Widdows' local Conservative MP for Boston and Skegness, who helped the group to hold its first House of Commons reception. But instead of following Warman's line, most politicians have said they will "make sure the grammar school heads are supporting the other schools".
"It's really insulting," Widdows says.
So where did this man, defending such an obvious yet overlooked viewpoint, come from? Widdows describes himself as a northerner. Born to Beryl, a secretary, and Sid, who worked up from the shop floor into the offices of an engineering company, he gained a place at Imperial College University in London.
There were planes flying over, talk about people dead on the streets. That was quite an experience
Feeling rather lost in a "big city", he studied for his PGCE in York, but worried his shyness left him "not cut out" for teaching. So he hitchhiked around Europe and Africa, including a stint in Zimbabwe. His interest was piqued after a stay as a 13-year-old with his uncle in Kenya during an attempted military coup. "There were planes flying over, talk about people dead on the streets. That was quite an experience."
Teaching followed after he left to join his would-be wife Anita Fox, whom he met while doing his teacher training in Lincoln. His first job was in a comprehensive where he became head of science, and later he got a deputy headship at Giles Academy. The school was one of the first to convert to academy status.
One way Widdows believes secondary moderns can get a better reputation is by recognising that their teachers may be better than those in grammars.
He has a TV-esque suggestion – Staff Swap. Like Wife Swap, he envisions his team moving to the local grammar and all its teachers moving into his school for a week. His staff may need to delve more into "subject knowledge", he says, but "we'd be up for that".
He also wants Ofsted to understand secondary moderns better. Both Staff Swap and a stern letter to Sean Harford, Ofsted's director of education, were sparked by an inspection at Giles in 2013. After talking to inspectors about the context of the school like a "dripping tap for two days", Widdows' team was told that while the school appeared to be outstanding, if it was graded as such the report would be sent back from head office because its data remained too low for that rating to be plausible.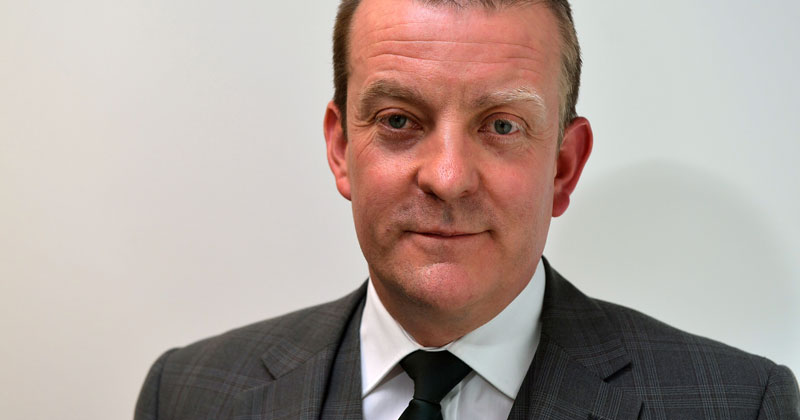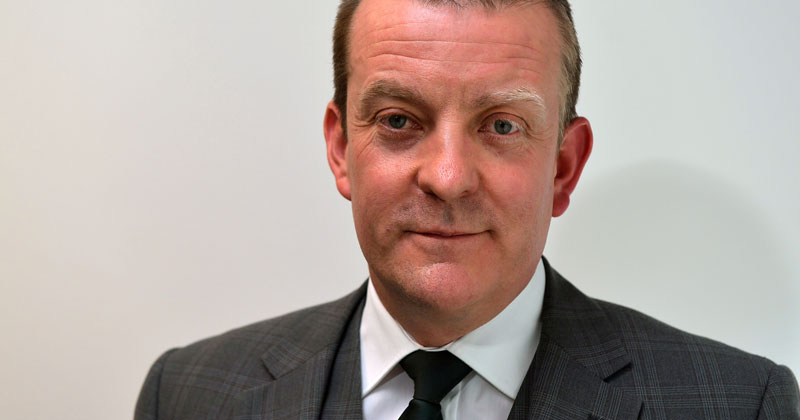 "That didn't seem right," Widdows growls. Even after challenging inspectors, Giles was given only a praise-filled "good" overall with "outstanding" for leadership and behaviour.
In 2013, secondary moderns were rated Requires Improvement or Inadequate 30 times more than a grammar school, an analysis by NASM for showed*. A spokesperson for Ofsted has said the numbers of schools involved are too small for meaningful comparisons to be made.
Yet an Ofsted inspector at last weekend's NASM event said inspectors have no training on secondary moderns. The inspectorate also has no idea how many exist, because no definitions, including Datalab's, are in consistent use. Widdows told Harford inspectors must admit grammar schools have better data because they select, not because they have higher-calibre teachers.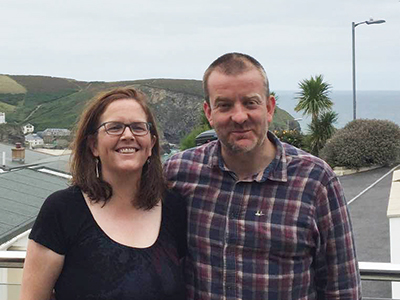 "I think personally he probably thinks like me. But he's got to stand by those inspections." Widdows wants Harford to admit they are unfair, and to put context at the fore of Her Majesty's Inspectors' minds.
But Widdows has a struggle on his hands. Politicians will not leap to endorse schools whose Progress 8 measure is an average of -0.05, compared with -0.01 in comprehensives and 0.34 in grammar schools. Progress data for high attainers also remains low at his own school, a fact picked up by Ofsted in 2013: "In a few lessons, questioning is not sufficiently probing for all students, particularly the most able."
He also has a less glamorous membership base for NASM than its equivalent, the Grammar School Heads' Association (which has free membership of the elite Lansdowne Club in Mayfair as one of its perks). Indeed, many heads could not afford to attend the conference last week.
Yet though he plays his cards on grammars close to his chest, Widdows' wider argument is hard to deny: more secondary moderns are coming, so we'd better understand them properly and realise they might be doing some of the best jobs in the country.
It's a personal thing
What's your favourite book?
Where the Wild Things Are, by Maurice Sendak. It's not an adult book, but it kind of is. When I read it to my children, I was reading a slightly different, slightly sinister story.
What's your most precious possession?
My wedding ring. I had them made so there's only two like it in the world. It's a Celtic knot, a symbol of two threads coming together. I have an interest in folk music and go to a lot of folk festivals. If I lost it, I'd be distraught.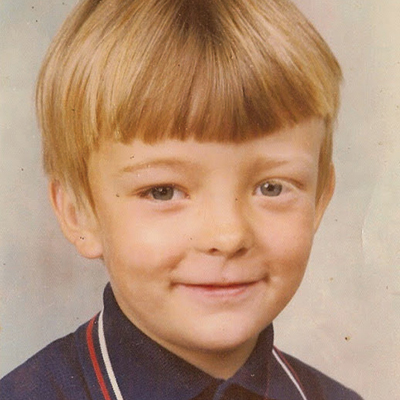 What's your greatest flaw?
I'm quite shy. People taking photographs of me is hard work, getting me to smile in a photo is quite difficult. As are certain settings, such as parties and small talk. I'm better, but it's not my strong point.
What's the naughtiest thing you did at school?
I broke a window. I threw a stick into a tree when it had been snowing to get the snow down. The stick slipped and hit the window. As it smashed, I could see the teacher behind it. There was no way it was anybody else. It was clearly me.
What are you proudest of?
What my kids do. My son Gabriel is 19 and doing dance at De Montfort University. My daughter Ella is 22 and finishing a masters in maths and physics at York.
Who do you most admire?
My wife. Strongest person I know. Anita Fox.
*A correction has been made to this piece. It originally stated that a grammar school was rated Good or Outstanding 30 times more than a secondary modern. The correction states that secondary moderns were rated RI or inadequate 30 times more than a grammar school in 2013. The updated figure for 2017 is being published soon.
Save