Improving training for teachers throughout their careers will be "central" to the government's Covid recovery plan, the education secretary has said, but he's keeping quiet for now on how such improvements will be made.
Gavin Williamson told the NASUWT teaching union conference this afternoon that the country needed "to go further, faster, to improve the professional training we offer teachers – at all points of their career – and ensure every teacher benefits".
He also acknowledged "far too many teachers leave within the first five years of joining the profession", adding that "every teacher who leaves the profession is a loss that we can ill afford".
And although he said he didn't want to "pre-empt" the findings of education recovery commissioner Sir Kevan Collins, he said training and development would "feature strongly".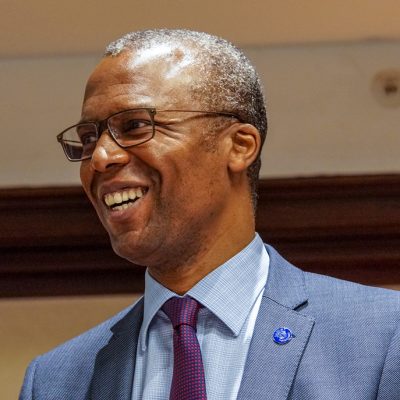 But NASUWT's leader Dr Patrick Roach warned today that teachers needed "practical support" to do their jobs rather than just "more training for teachers as if somehow teachers were part of the problem".
The government has already launched a series of reforms to teacher training, including its early career framework, which extends teacher induction from one to two years, and a suite of new and reformed national professional qualifications.
Ministers have also named 87 new teaching school hubs, which are due to replace the current system of around 750 teaching schools.
Williamson said today these policies were all "building blocks", adding that the "single most important factor in schooling, the one that everything hinges on, is always the quality of teaching".
But he added: "We recognise that we need to go further, faster, to improve the professional training we offer teachers – at all points of their career – and ensure every teacher benefits.
"This will be central to the recovery plan that I am working on with Sir Kevan Collins, and while I do not want to pre-empt his findings, let me say I am confident this is going to feature strongly."
Training focus suggests teachers 'part of the problem' – Roach
But Roach said teachers had been "starved" of CPD and training during the pandemic, and "now we're being told that actually teachers need to be either more competent or more resilient".
"Actually, teachers have demonstrated their competence, they've demonstrated their resilience. They've been tested to the limit. They haven't been found wanting," he said.
"Teachers now need practical support to enable them to continue in the job they're doing, for that job to be sustainable and for children to be receiving the support that they need. What I would have wanted to have heard from the secretary of state is a recognition of that. My concern is there is no recognition of that, it's just more training for teachers as if somehow teachers were part of the problem."
In an address that did not contain any new policy announcements, Williamson praised teachers for the "inspiring way you switched to remote learning", and for the "huge lengths you have gone to, to keep everyone in our school community, but also the wider community safe".
But Roach said his members would "not be impressed by the education secretary's praise of teachers whilst he fails to address the many serious issues impacting on their morale and working conditions and whilst also continuing to insist that teachers' pay should be frozen this year".
"Whilst it is welcome that the education secretary has at least accepted there is a problem of teacher retention, he must explain how he intends to remedy the full range of problems facing the profession."
Williamson claims he 'values' speaking to unions
Williamson said the pandemic had meant "coming together and working together in ways we haven't necessarily done before", claiming he "always values" speaking to heads, teachers "and of course to unions. But now more so than ever".
But his relationship with unions has soured over the course of the pandemic, with leaders warning they have not been consulted on key decisions.
The education secretary paid tribute to Roach, and claimed they had been "working hard together and I welcome the constructive engagement he has brought to our ongoing management of the pandemic".
"I hope that this collaboration will continue to develop over the weeks and months ahead as we build back better."
But Roach said today he would give the government a "could do better" rating when it came to engaging with unions over the past year.
He said there "had been no engagement" in the early part of the first lockdown, but when the government "found itself in a hole, there was an attempt at engagement".
However, he added: "Dialogue is one thing, but actively listing and acting upon what the profession is saying is another, and I think there's a 'could do better' grade for government on that."