In an education world dominated by academic results, a West Sussex school is bucking the trend and focusing on well-being and inclusivity. That includes sport – but not always of the traditional kind. Jessica Hill discovers how the approach has lifted attendance and improved pupils' mental health
Imagine three teams of secondary pupils, all frantically battling to keep a 42in ball up in the air.
Welcome to a game of Kin-Ball, the latest sport introduced by a school that since September 2021 has more than doubled the share of pupil premium and SEND pupils taking part in extra-curricular activities.
Mark Wignall, head of Downlands Community School in West Sussex, believes the sporty approach is helping with attendance, too.
It chose Kin-Ball because it's inclusive: all players have to be involved for their team to score, and it is easy to learn.
Post-pandemic, pupils at Downlands were reluctant to take part in extra-curricular clubs with numbers dropping from 70 per cent in 2018 to 47 per cent in 2021. Just 26 per cent of pupil premium youngsters were participating.
It was a pattern reflected nationwide. Almost 66 per cent of the country's wealthiest children do more than 30 minutes activity outside school, compared with 46 per cent of those from the least affluent families, research by the Onward think tank shows.
A government survey found 56 per cent of five to ten-year-olds took part in organised sport competitions at school in 2018, down from 62 per cent in 2016.
At key stage 4, pupils do an average 98 minutes of PE a week, down 38 per cent over the previous five years. The government is due to publish its school sports plan anytime now to boost participation.
"It was quite surprising how few kids actually were engaged in clubs, fixtures or trips," admits Wignall, a former PE teacher who became Downland's head in 2016.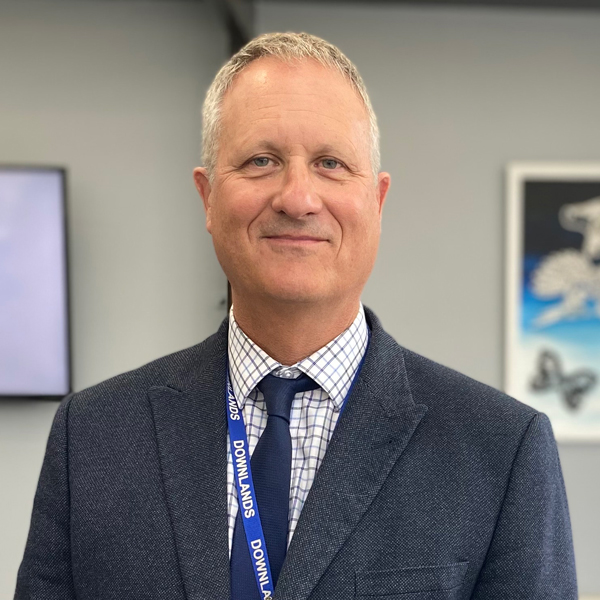 Pandemic hit pupils' resilience
Downlands has an enviable location, set against the rolling hills of South Downs National Park. It's a relatively affluent area – only a sixth of its 1,200 pupils are pupil premium.
But Wignall believes being a predominantly middle-class school means poorer pupils "sometimes don't feel part of the community".
He had worked hard to nurture a "growth mindset", but the pandemic hit kids' resilience hard, with a survey in 2021 suggesting almost half felt affected by their mental health. One in ten didn't like coming to school.
As well as individual support, Wignall set about making wellbeing and inclusivity a focus of everything the school does.
He employed a head of character, Noel Buckley (We couldn't find any other state school
with such a full time role) who is supported by two "character assistant" teachers.
Under the ROCKS (Resilient, Optimistic, Community, Kind and Self-Aware) rewards system, pupils get points for displaying those attributes. Prizes include lunch queue jump passes and pizza parties.
"Trying to instil positive behaviour was the part of the job I wanted to do before but never had time because I was always running around focusing on the negative," says Buckley, formerly a deputy head in a London school.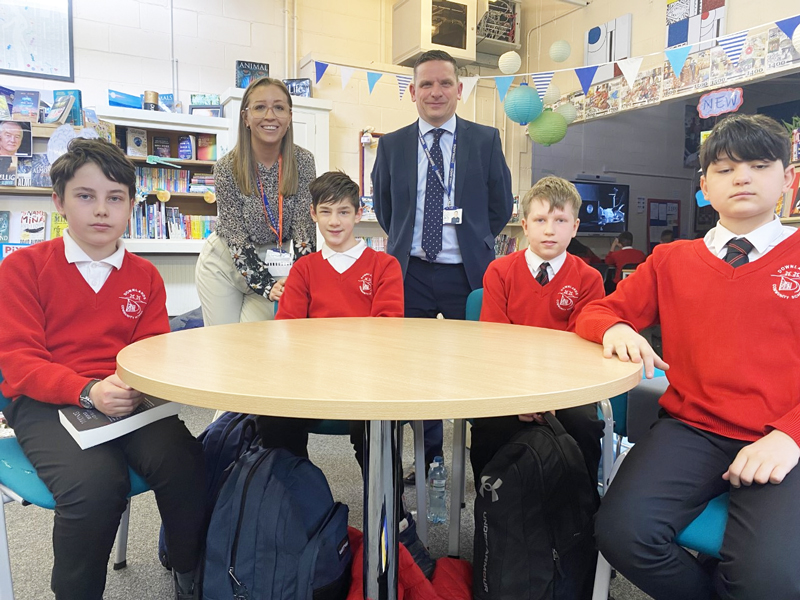 Community more than just a name
Many schools still retain the word "community" in their name as a historic legacy. But for Downlands it holds real meaning.
Each year more than 50,000 local people use the school's gym, sports hall, dance studio and floodlit artificial grass pitch. It makes a tidy profit: the sports centre brings in more than £300,000 a year and the pitch another £40,000 to £50,000.
As well as paying for rising energy , it allowed Wignall to launch the "student character passport". This guarantees pupils the opportunity to do character-building activities such as residential trips (with the school paying for poorer pupils), Shakespeare productions and visiting a museum and art gallery during their school lives.
Wignall sees it as "probably one of the pinnacles" of his career that will contribute to outcomes "just as much" as lesson time.
"If you build cultural capital that really helps some kids out-compete against other, more middle-class kids."
Downland's parent-teacher association recently funded a £30,000 common room refurbishment.
I tell Wignall he's lucky to have such support, but he sees it as more than just good fortune.
"I've really worked hard to keep the PTA going," he says. "We've worked hard on community, and we're reaping the benefits."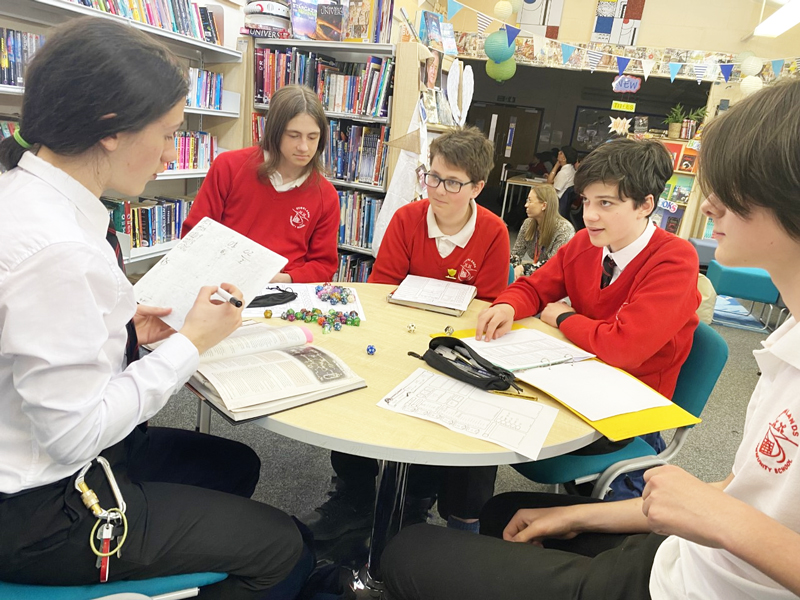 Capturing imaginations
Downlands' website boasts "elite" sports teams that "regularly achieve regional and national recognition".
But how to attract the kids less interested in sport to get involved? Wignall did another survey – this time to interrogate the post-pandemic dip in participation.
The fantasy tabletop role-playing game Dungeons and Dragons "kept coming up" in requests. Buckley had never heard of it, but a club run three times a week now attracts between 30 to 40 pupils to each session.
Street dance was also introduced for boys who wouldn't normally do dance, with songwriting and jazz ensemble clubs offered too.
The PE department's "main focus" was on new sports to inspire youngsters who "wouldn't in a million years come over to PE after school to do rugby or basketball".
They captured their imaginations (literally) through Capture the Flag, a simple game where teams pull a tag from an opposition member's waistband.
Players caught go to "prison" – although they "might change" that terminology, Buckley says.
Wignall recalls when it was introduced hearing from his office the sound of "pupils screaming in excitement" drifting over from the sports field. "It's so simple, yet so engaging and they can't get enough of it."
Now, 40 to 50 pupils play regularly after school –crucially often youngsters who previously "just keep to themselves at lunch time and go home at the end of the school day".
Like schools everywhere, Downlands saw a rise in persistent absentees (pupils with attendance below 90 per cent) after Covid.
But its persistent absence rate has improved from 29 per cent last academic year to 17.9 per cent this year, bucking national trends.
"You find something they really want to do, like Capture the Flag, that's the hook for them to come in. If there isn't one, they're not coming in."
Buckley muses that the game, which builds "leadership skills, teamwork and tactics", took off because it's "similar to Call of Duty that they're playing at home".
It was a teacher trainee who suggested that Kin-Ball might prove popular, after playing it at university. Two balls (costing £800) arrived just before Easter.
Started in Canada but introduced in the UK in 2018, more than 1,000 schools now play it.
Downlands PE teacher Hayley Bridge says the game "works for those more disengaged in PE because it's a bit different and easier in terms of skill level. It's such a massive ball, you need teamwork to play."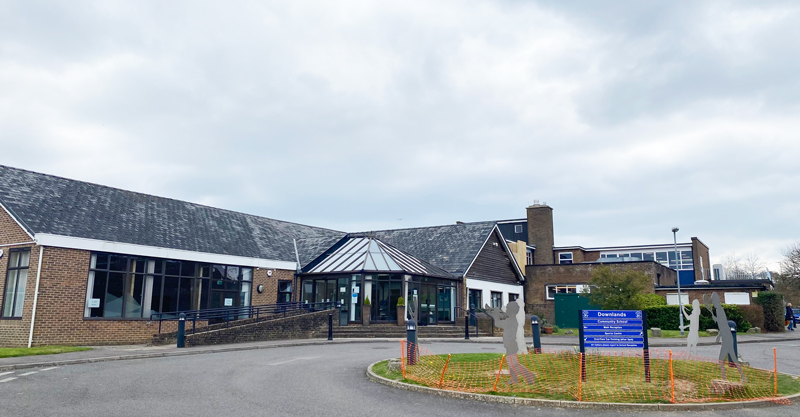 'You can't let it drag you down'
Not everything is rosy at Downlands. Wignall is battling recruitment challenges, with at least two staff on long-term sick leave and the departure of several support staff.
"I'm on the radio moaning about the pay and conditions," he says. "But we've got a job to do it here. You can't let it drag you down. The kids are still our future."
And the latest pupil survey has given him something to celebrate.
The number of pupils doing extra-curricular activities has shot up to 81 per cent from 47 per cent in 2021. Crucially, participation more than doubled among pupil premium (from 26 to 53 per cent) and SEND pupils (30 to 65 per cent).
Only 27 per cent are now affected by their mental health – down from 47 per cent – and the share who don't like coming to school has fallen.
"I want our students to be kind, resilient and have a healthy mind and body," Wignall says. "They need to show the leadership skills that the world requires right now."