Schools deemed coasting will no longer face the threat of forced academisation or a change of sponsor following a U-turn due to be announced by the education secretary today.
Under the changes, regional schools commissioners will be prevented from sending education advisers in to inspect schools. Damian Hinds wants to save schools from the "spectre" of multiple inspections by making it clear that "the only people who should go to schools for inspections are Ofsted".
In a departure from the legacy left by Nicky Morgan, Hinds will announce only an Ofsted 'inadequate' rating will trigger forced conversion or rebrokering of schools.
We will not be forcibly turning schools into academies unless Ofsted has judged it to be 'inadequate'
Coasting and floor standards will be scrapped, and replaced with a "single, transparent" accountability measure that will prompt government "support" for schools, but not academisation.
Addressing the annual conference of school leaders' union NAHT in Liverpool, Hinds will set out plans to substantially scale back the role of schools commissioners.
In a new set of "principles for a clear and simple accountability system", published today, the Department for Education pledges "no more 'inspections' of schools by representatives of RSCs", which it says can "feel a lot like inspections", can be confusing for schools, and "can add to workload where there are additional requests for data".
Officials will still work to identify schools that have not failed but "would benefit from an offer of support", and ministers will "set a clear threshold that will trigger an offer of support" following a consultation.
This follows the announcement last week that national schools commissioner Sir David Carter is to step down this summer.
"What I've found from speaking to many of you these last few months is that there is also real confusion within the sector," Hinds is expected to say. "I believe school leaders need complete clarity on how the accountability system will operate.
"I'm clear that Ofsted is the body that can provide an independent, rounded judgement of a school's performance. This means we will not be forcibly turning schools into academies unless Ofsted has judged it to be 'inadequate'.
"We will not have both floor and coasting standards as this can be confusing – we will replace this with a single, transparent data standard. We will consult on how this will operate, and consider whether an Ofsted
'requires improvement' judgement should also be part of the trigger for an offer of support."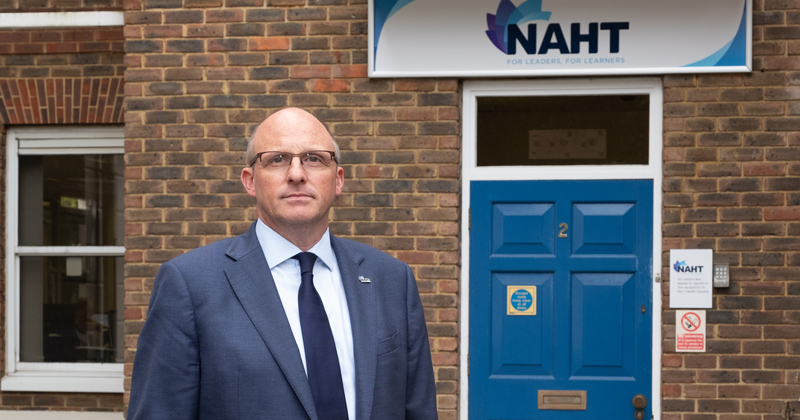 Paul Whiteman, NAHT's general secretary, will address the conference after Hinds' speech. He said the announcements made today would be "widely welcomed" by his members.
"It's absolutely right that there should only be one agency with the remit to inspect schools. Clarity about the standards that are expected is just what we've been calling for," he said.
"Removing the coasting and floor standards will do much to address the confusion felt by many school leaders. It will be important that the new support standard is set at the right level and helps direct rapid, high-quality, funded support to the schools that need it most."
Carole Willis, the chief executive of the National Foundation for Education Research, welcomed "anything that gives schools greater clarity around accountability" but warned against "placing too much emphasis on using academisation as a silver bullet".
Tom Sherrington, a former headteacher and education consultant, said that both floor and coasting standards are "essentially a ludicrous concept" because they are tied to a "de-facto competitive grade system" that always gives a proportion of pupils' low grades.
"The idea that all schools can be above the standard is totally incompatible with the pretty tight grip there is on the grading system."
Instead, he recommended a single measure, where schools with a Progress 8 score of -1 are "genuinely supported" with their teacher recruitment, retention and staff development. The Department for Education would need to put money and resources into such support, he added.