Helena Marsh is scouring the SSAT conference programme looking for a suitable interview time. She's one of the opening keynote speakers, wearing a yellow dress that her assistant head said would allow people to recognise her afterwards and ask questions.
"It's worked," she says with glee.
Poring through the events, she is pained at the prospect of missing a single moment.
"This is when I need Trusty Tim, my deputy head," she says, still digging through the brochure. "The other week, my husband was in hospital and needed picking up, but it was at the exact same time as the year 11 GCSE certificate evening. So I asked Tim – do you want to give a presentation to a huge audience of parents or do you want to get my husband from hospital? Off he went, hoping he could recognise him!"
She finds a short timeslot and implores a colleague to take notes if she misses anything.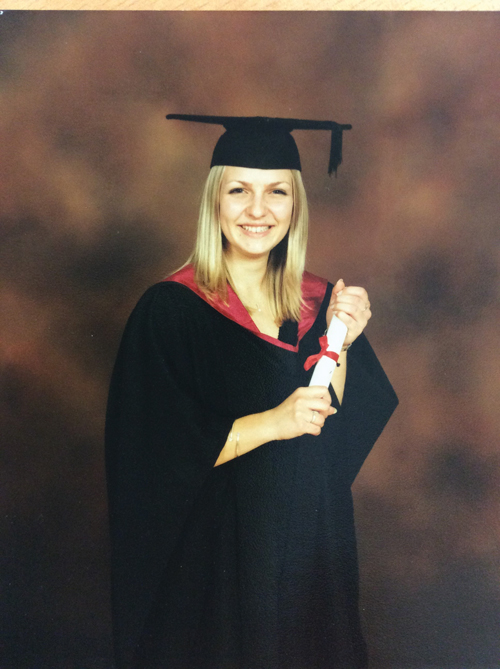 She's the youngest member of the Head Teachers Roundtable — a campaigning group of heads which has been a thorn in the side of government since 2012. But Marsh, 36, has sometimes been in the shadow of more "famed" members like Vic Goddard, the head from the Educating Essex series, and the beloved author John Tomsett.
But her quietly determined nature has seen her move from her first deputy job three years ago to become the executive principal of a trust with three schools, which has another on the way.
"What tipped me into headship? A lot of soul searching, I think?" Marsh was only in her deputy job for a few months before the principal announced she was leaving. "I was not even planning to be a head. So it wasn't an obvious decision. It took a while to decide."
Instrumental in the decision was her involvement with WomenEd, which she helped found, and which runs leadership conferences for women.
"How can you go around telling other women to take on leadership positions but then not do it yourself?" she asks, as if waiting for an answer.
There's a refreshing hesitancy in this tale. Often, the story is of school leaders who naturally felt they were ready, but Marsh epitomises the WomenEd spirit, that you need to jump – and build your wings on the way down.
You can see I'm not really from a traditional education family
This deliberate thoughtfulness pervades her backstory. Born in Bosnia, she moved to England aged two with her mother, before her father and grandparents followed later. Her mother had trained as an architect's assistant in the former Yugoslavia, but had to give it up when she arrived in Northampton due to her limited English. Working in care homes and juggling several jobs at once, she brought her daughter up as a single parent on the Thorplands council estate.
"I had a few friends killed in various police activities and murders. It wasn't a particularly nice place, but we didn't live there for very long. We moved a few times, I went to a few primary schools, and then she remarried and I grew up in a different part of Northampton," she recalls.
"By coincidence, my mum ended up working for the local authority, after she built up her experience of English, in the education buildings department. I ended up doing summer jobs there, working out which roofs and things all the money should be spent fixing."
Her father's job as a car paint sprayer was interrupted when a motor accident left him badly injured and he used the insurance payout to open a hair salon which he ran for years.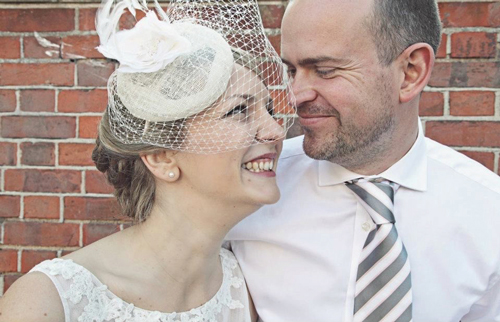 "Cars to hair!" she giggles. "You can see I'm not really from a traditional education family."
Indeed, her successes at Northampton School For Girls, where she became head girl, were so outside her parents' experience that when a teacher first suggested she attend Oxbridge her mother looked alarmed and asked "where is Oxbridge? Is it far?"
A waiter interrupts her telling the story. He settles down our drinks and Marsh thanks him four separate times. He is pleased to be noticed, and beams back.
He sets down a small, ambiguous silver bowl with the teapot. Marsh looks at it brightly; "I'm not sure what that is, but I had my ketchup in one at breakfast?"
Both her gentle encouragement and her amusement at the poshness are tiny clues to why she ultimately didn't apply for Oxbridge.
"I just felt I wouldn't fit, because of my background. Even at Warwick University, that first term was a cultural shock. It was a lot of people who had been to private schools and grammar schools, and they were very confident and very assured. I do remember, in a few seminars, being quite blown away by their strength of opinions."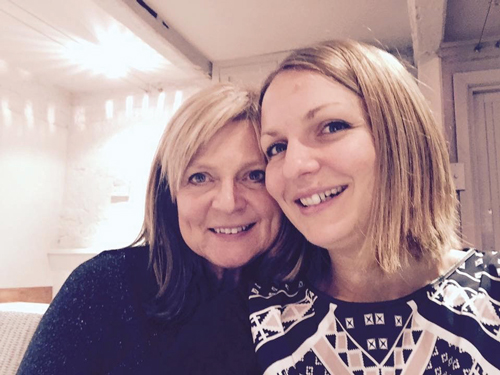 Throughout university, she toyed with going into teaching, but she remembered a former teacher telling her she "could do better" and the thought niggled. In her final year, she attended a recruitment fair where the Fast-Track Teacher Scheme, the government precursor to Teach First, stood out as it gave comprehensive training, a coach, access to conferences and professional development. It was the prestige she yearned for.
"There were only 10 institutions that had PGCEs for Fast-Track, one of which was Cambridge. So I did end up going there in the end," she says.
Again, however, her self-effacing nature arose: "You had to have a souped-up interview at the Faculty of Education, where I remember the tutor asked 'what makes you better than all those other people sat out there' and I looked and said 'hmmm'."
She passed anyway, perhaps as a result of, rather than despite, her humility.
After completing her training year she took her first job at Soham Village College, which was then still reeling from the murders of Jessica Chapman and Holly Wells by the school's caretaker, Ian Huntley.
How can you go around telling other women to take on leadership positions but then not do it yourself
"My tutor group were Holly and Jessica's friends," she remembers. "The staff were under a lot of pressure."
Marsh also found herself outflanked by much older colleagues who did not wish to modernise the department and dismissed her ideas for improvement.
She enjoyed her next position at the Helena Romanes School in Essex, but the long commute was wearing, so when a position came up nearer to home just six months later she asked the head, Simon Knight, if she should go for it.
"He said 'absolutely. You've done loads since you've been here. You'll be a head one day.' That was the first time I even thought about it. I thought he was joking at first. It was a great pat on the back," she says.
With the headship seed sown she moved on to become a department head, then into senior management, until eventually joining Linton Village College in 2014 as its deputy and then head.
Although she talks of her initial difficulty with balancing teaching with having children, there's a sense, as she sits talking with a calm elegance, that she finds the whole thing almost… easy?
"Easy isn't the right word," she suggests, looking away in thought. "It's that I find it enjoyable."
One thing that helps, she admits, is having Jill Berry, a former head and one of Schools Week's blog reviewers, as a coach. Talking over decisions are a critical part of making the "right" decision, something she holds dear.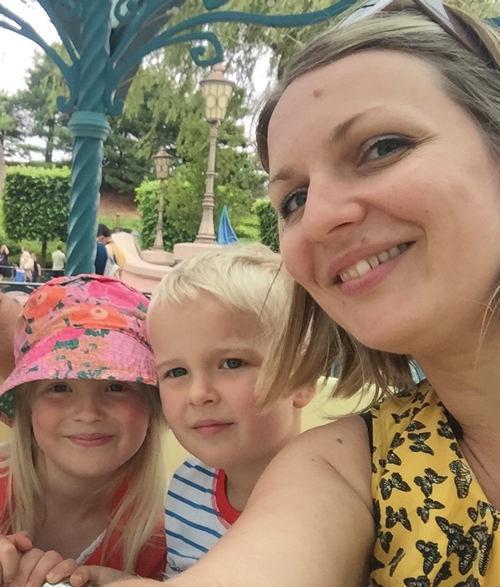 "Also, I'm not afraid of losing my job. If we had to sell up tomorrow and downsize, then we would. I won't do things from fear. I have literally stopped people using Ofsted and the word 'outstanding', as it's not healthy. My staff know what the right thing to do is, because they are great professionals."
She believes the right thing is giving children a holistic education – including PE and performing arts – and recognising the challenges of deprivation.
"I know that one because I've lived and breathed it," she says. "I can aslo think of better ways to spend money on professional learning than mass buying PowerPoints and going along to conferences learning how to jump hoops to someone else's tune.
"Don't get me wrong, being savvy with data is fine. But over the last 10 years teachers have lost faith in themselves. The rug was whipped from under their feet through all the curriculum and assessment change.
People don't join the profession to become cover supervisors
"But people don't join the profession to become cover supervisors and I worry that's what's happening. Here's a recipe, a script, a diktat. People come in as teachers because they are passionate about children and their subject. I'm not saying you can go in with raw ingredients every lesson but to suggest you hand over power to others rather than develop your own skills? I don't agree."
Her strident commentary demonstrates that her values-led determination is not something that can be easily shaken, but she demurs as I mention life outside work. At home, she likes to be "off-duty", enjoying family time with her husband and two children, with whom she enjoys doing "anything" – "drawing, going to the park, going for coffee."
Is she quietly determined there too? She shrugs and smiles, "Yep. What you see is what you get with me."
As the short time-window for our interview closes, she says "thank-you" again and zips back towards the conference. The waiter brings me the bill and glances wistfully at her empty chair. I think he wished he'd encountered a teacher just like her.
It's a personal thing
What is your favourite book?
I don't have favourites. I am a fan of Jeanette Winterson and Margaret Atwood, probably because of my feminist traits. So The Penelopiad or The Passion are on my list of Christmas gifts if people say they haven't read them. (They should!)
What animal are you most like?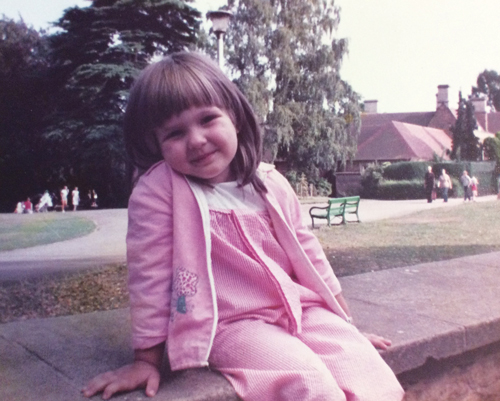 I have a thing about flamingos. I and Rachael Snape, who is a headteacher in Cambridge, organised an education conference based around a theme of "flamingos of hope, not lemmings of doom". So now people keep buying me flamingos. They are elegant, graceful, bold, but they're also bright pink and they look a bit stupid…
If you could only shout one sentence to a gathered crowd?
"There's more that unites us than divides us."
What could I not pay you any amount to do?
That's an odd question! Be corrupt? All that stuff about academy trust dodginess – not even if you could make millions of pounds. Because I don't have a problem sleeping at night, and I don't want to have one.
If you were invisible for a day, what would you do?
Slope off and do something indulgent. I don't think I'd be nosy. I'd probably just go off to a spa day and enjoy the anonymity.
What do you eat for breakfast?
I'm not good at breakfast. I normally get up, have a cup of tea, see the kids, dash to work, and at some point find Carol, who works in the kitchen, and buy a cereal bar.