Specialist early-years training company Early Excellence was famously shafted by the Department for Education in November, in the latest instalment of the baseline assessment debacle.
But its head of development doesn't express rancour – in fact the whole process accidentally thrust his organisation onto the national stage, giving it "quite a strong voice in terms of the whole early-years agenda". What he does project is a deep disappointment at the lack of understanding of foundation-stage education that he perceives not only at the department but in education circles as a whole.
Baseline assessment was conceived as a way to measure children's progress through primary school, by assigning scores to children when they enter in the reception year, then comparing these with their key stage 2 SAT scores, seven years later.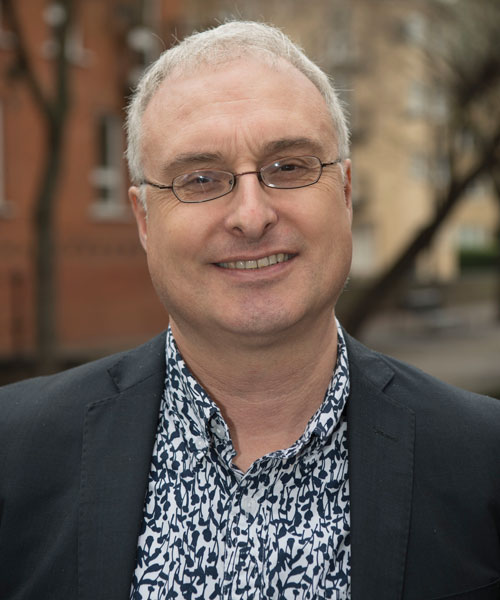 The controversy centres on what type of assessment can accurately reflect five-year-olds' cognitive ability, and Jan Dubiel is convinced that the ideology of the secondary stage of education is being imposed – quite wrongly – onto early years.
"I would say we're in a real danger of having what is essentially a late-primary/secondary model lens which early years is viewed through, and that's when the problems start, because young children need a different kind of pedagogy," he says.
Young children are not actually just mini versions of their older selves, he explains: "Often, people – particularly making policy or in other strategic positions – have assumptions about early years, that it's like older children but a bit easier, where actually it's fundamentally different.
"Birth-to-seven is a particular phase of development: it's the biggest period of neurological, physical and emotional growth. So there's a point at seven, which is when most countries start school, where the brain clicks into place, or it makes particular changes, which makes, for instance, abstract thinking more possible."
He would happily explain early years to Nick Gibb, whose understanding of the phase he describes, "respectfully" as being "at an early stage of development".
"I would love him to come here," he enthuses, "and I would like to talk to him about why we do what we do."
Early Excellence, which was set up about 20 years ago in Huddersfield by Liz Marsden, who is still its CEO, is an independent, self-funding training organisation that connects with academics and practitioners, and positions itself "at the very rigorous end of evidence-based, highly principled practice". It delivers CPD, training and consulting services to about 30 per cent of all primary schools in England and its expertise is in increasing demand internationally.
"We're serious, serious educationalists," he says.
We're serious, serious educationalists
And while it was respected in its field long before the baseline assessment was even a twinkle in the schools minister's eye, it was thrown into the national limelight in 2015 when, after primary schools were given the choice between six assessments selected as capable of reliably measuring the abilities of children entering the reception year, 75 per cent opted for EExBA, the assessment tool designed by Early Excellence and scored through teacher observation.
While Dubiel, who was at the time Early Excellence's national director, tasked with developing the company in the south, insists it is "not an assessment organisation", it certainly received a reputational and financial boost from EExBA, giving it an in with over 12,000 primary schools nationwide and a profile raised beyond its traditional northern stamping ground.
Its plans for a southern office materialised in a trendy canalside centre in the London docklands. It has training rooms, a shop full of "high-quality, durable" educational toys and books (the construction set has actual miniature bricks), various demonstration-learning environments and even a cafe that's proven popular with local mums.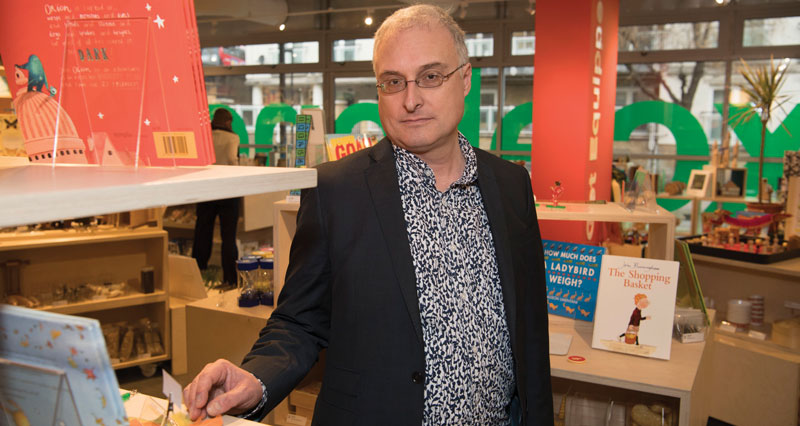 Then in 2016, after assessing the results of the three baseline providers that had fulfilled the government criteria – a magic combination of reliability and take-up by at least 10 per cent of schools (the other two were Durham University's Centre for Evaluation and Monitoring (CEM) and the National Foundation for Educational Research) – the DfE decided the results were not "comparable" between providers and scrapped the project.
Given that it was obvious to even the most inexpert observer that such different assessments were never going to be comparable, it was described as "an embarrassing policy cock-up" by Rob Coe, the director of CEM. But Dubiel reckons there's more to it than that: "I think the reason they pulled baseline and the reason they've gone with the model that they're doing now is an ideological one, not an educational one.
"I think Nick Gibb particularly has an ideological position about testing. It's too inconvenient and too messy to do observational assessment because it doesn't fit with a particular model. Now I would argue that's true, but it's the only way you're going to get accurate data."
Testing is a very unreliable way of working with young children
The latest tender document, released in November, which effectively rules out EExBA, states: "We do not intend this to be an observational assessment… The reception baseline assessment is not intended to provide on-going formative information for practitioners."
So would Early Excellence consider devising a non-observational assessment and retendering?
"Well, no, because it would be unreliable," he insists. "It will be unreliable."
This is the part that drives Dubiel crazy. He believes the concept of testing held by Gibb, and many others used to dealing with older children, is simply the wrong way to get accurate data about five-year-olds.
One problem with test-based assessment, defined as "something for which there is a right and wrong answer", he explains, is that younger children don't even understand the concept.
"They don't know that there are right answers, and so they engage with it in a variety of different ways, often very creatively," he says.
"Therefore what you think you're trying to find out, you're not finding out. So testing is a very unreliable way of working with young children. You also make huge assumptions about what you think they should know in terms of getting to the answer that you do."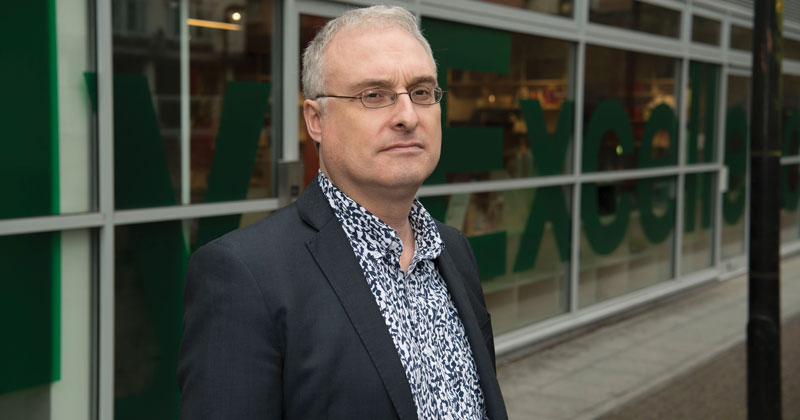 To the question of how many spots a ladybird has, an answer of "six", for example, including the eyes, might show the child can count, but it would be marked as wrong.
"You can't legislate for that that kind of diversity in how children will engage with it," he stresses.
Dubiel is not claiming observational testing is perfect: he admits that teachers can also bring assumptions to their observations, but he thinks that can be weeded out during moderation and refined to produce accurate data, as was done with EExBA.
"We had it externally verified by statisticians who said it was valid, it was reliable, it was consistent – all the things it needed to be. So I think the opposition is an ideological one."
He also thinks the new baseline will be proven inaccurate as a way of measuring progress through primary school and ditched, possibly even before the first results are made public in about 10 years' time.
I would argue very strongly in early years that formative and summative assessment should be the same information
"It just seems a bit of a criminal waste," he says. "With schools having their budgets cut and spending £10 million on a system that I think is not going to last."
The need for a strict delineation of assessment data for formative and summative purposes is something Daisy Christodoulou, the highly influential CEO of No More Marking, has evangelised about. But as Dubiel points out, "she's not an early-years specialist".
"This is an example of looking at early years through a secondary lens," he says. "In secondary, it may be that you need formative and summative assessment to be separate, and I'm not a secondary specialist so I'm honest enough to say I don't know the answer to that."
Here he expresses the wish that secondary specialists, who have never taught reception, might demonstrate the same degree of restraint.
One thing reception teachers do very well, claims the former nursery teacher, is get to know the intricacies of each child really well; so something they are already doing becomes part of the assessment process. EExBA was essentially a set of questions designed to translate that observed information into numerical data that the government could use to compare children in some meaningful way.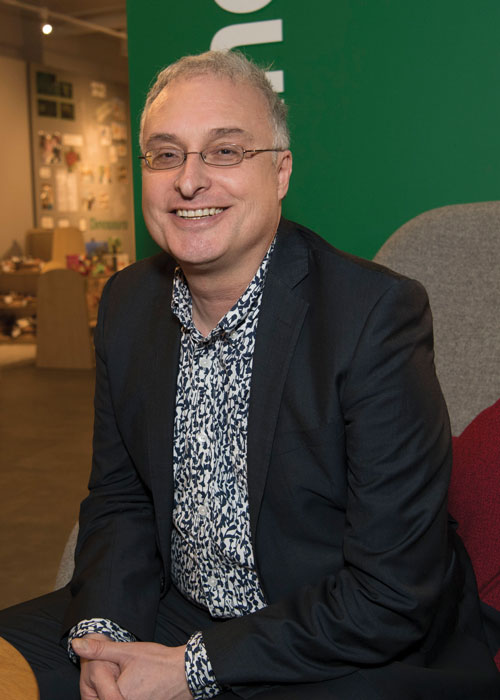 "So I would argue very strongly in early years that formative and summative assessment should be the same information," he argues. "And I think it's actually very difficult to divide them."
What's perhaps most frustrating for this lifelong early-years specialist is that – unlike Ofsted, which is working closely with Early Excellence, most recently to dispel myths about the regulator's Bold Beginnings report that is causing such an uproar among EYFS practitioners – the DfE doesn't seem to be asking his advice.
"Considering we got 80 per cent of the share, it might be sensible to at least have a conversation with us," he suggests. It's a genuine invitation from a man who dedicates his life to improving early-years around the world.
Whether the minister for school standards in England will take him up on it is another question.
CV
1985–88 BA (Hons) peace studies, University of Bradford
1989–90 PGCE (early years), Bradford and Ilkely Community College
1990–91 Nursery and reception teacher, Bradford
1991–96 Reception and Y1 teacher, Oxford
1996–98 Nursery and reception teacher, early-years coordinator, senior management team, Norfolk
1998–2000 Nursery and reception teacher, early-years coordinator, acting deputy headteacher, York
2000–03 EY consultant, City of York local authority
2003–05 Senior early-years adviser, London Borough of Havering
2004–05 Institute of Education, London, graduate certificate in educational leadership development and consultancy
2005–10 Programme leader EYFS Profile and EYFS, NAA/QCA/QCDA
2011–17 National director, Early Excellence
2018– Head of national and international development, Early Excellence