Nearly two-thirds of headteachers think schools should get back at least 75 per cent of exam fees this summer, heaping more pressure on boards to give a sizeable rebate.
But one exam board has already said that 75 per cent is unrealistic.
A survey by heads' union ASCL found 45 per cent of 457 headteachers want exam boards to rebate three quarters of fees, while another 19 per cent said it should be more than 75 per cent. Another 32 per cent called for 50 per cent back.
As Schools Week has reported, teachers have been left marking optional assessment papers in their spare time to contribute to their students' teacher assessed grades (TAGs) this spring.
The deadline to submit TAGs is this Friday. The grades will then be quality assured by exam boards, which say they have been working harder too.
Last year, just a quarter of exam fees were refunded to schools by AQA, Pearson and OCR. All have said they would again pass on savings to schools.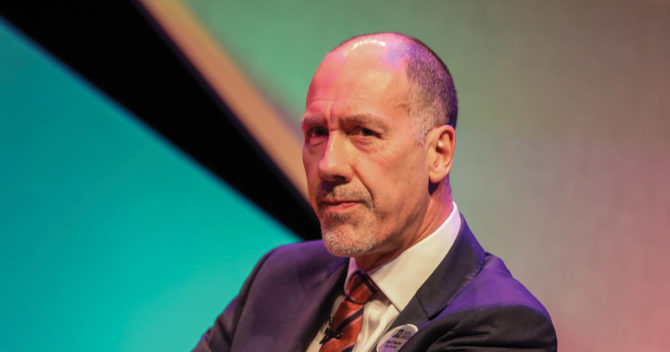 Geoff Barton, ASCL's general secretary, said there is a "real strength of feeling for something more significant" than 25 per cent this year.
"[Schools] have had to do all the marking, grading and quality assurance that would normally be carried out by exam boards – so it seems pretty reasonable that they should receive a rebate that is commensurate with this massive task.
"We understand that the exam boards have incurred costs… but it will be crucial that they set out very clearly and publicly an itemised list of their costs together with the resulting rebate that will be paid to centres, and that they do this as soon as possible."
ASCL's survey also found that the average total bill for all exam fees – so GCSEs, AS levels, A levels and vocational qualifications – this summer is £116,967 for schools with a sixth form and £75,238 without a sixth form.
The majority – 81 per cent – of respondents were from state-funded mainstream secondary schools, 12 per cent from independent schools and the remainder from colleges and other providers.
A Schools Week investigation revealed how exam boards had hiked their fees earlier this year, despite exams being cancelled.
AQA later opted to ask schools for just 50 per cent of fees upfront, OCR delayed invoicing for three weeks while Pearson extended the payment deadline to the end of June.

But the Joint Council for Qualifications has defended boards, saying they are working harder than normal too.
Philip Wright, JCQ's director general, said boards have had to "rip up their playbooks and devise a completely new way of working".
Boards are using only one-seventh of the examiners they would usually need in a normal year.
Pearson said a 75 per cent rebate is "unrealistic" as there were additional costs, including "rapidly developing new technology and processes". But a spokesperson said they have "no wish" to benefit financially and will pass any savings back to schools.
An OCR spokesperson said: "We'll confirm any savings we can pass on in the form of a rebate as soon as we finalise the costs involved and we hope to do this in July. In the interests of transparency, we will explain clearly in our communications how we've calculated this year's rebate."
AQA said it has promised to pass any fee income it doesn't need back to schools and at a "bare minimum" this will include the money usually spent on marking.
The Department for Education said boards will need to cover their costs and they "expect they will make commercial decisions on fees and refunds on that basis".