An extended school day could be used to fit more "life skills" into the curriculum, the shadow education secretary has suggested.
Kate Green told the Festival of Education this morning that "proper time" was needed in the curriculum for skills like managing money, understanding our political system and cooking.
Green announced earlier this year that a Labour government would want to review the "content of what's happening in schools" to check they are preparing pupils for an "unpredictable but exciting future".
The national curriculum, which must be taught by all local authority-maintained schools but not academies, already includes cooking for pupils up to key stage 3. The citizenship curriculum for older pupils includes teaching about the political system of the UK and some financial issues such as credit and debt.
But Green, who last year described the curriculum as "joyless" and "traditionalist", warned today that students "talk a lot about how they feel the curriculum doesn't make the time and space for those life skills that they want".
Asked how schools could make time to teach these skills, Green pointed to proposals for a longer school day.
"Children are picking up skills and knowledge all the time, not just when they're sitting in the traditional classroom setting. And there is the opportunity to do some of those things in some of the extended hours."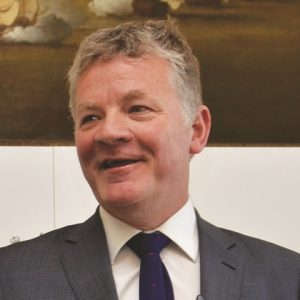 Ministers mull plans for extended school day
Extending the school day was one of the recommendations made by education recovery commissioner Sir Kevan Collins. He resigned after ministers revealed their recovery plan, which only pledged a review of the time spent in school, and committed far less funding than was called-for.
Labour's alternative children's recovery plan also proposed a "programme of new fun activities around the school day", but not additional lessons.
Green said today there was "so much more we can do with structured and enriching activities in school premises, not necessarily all delivered by teachers, at the beginning and the end of the school day".
"We're talking about computer coding, we're talking about book clubs and reading, we're talking about developing life skills like cooking as well as arts and sports and music, all of which are learning in and of themselves and support other more traditional learning."
But she said she was also "mindful that parents and teachers have talked to us a lot about how the first priority as we come out of the pandemic is children's social and emotional wellbeing".
2021 will expose 'challenges' of teacher assessement approach
Green has previously spoken of the need to review the assessment system, and told Schools Week last year there was "compelling logic" in calls to scrap GCSEs.
But today she acknowledged that exams would still have to be "part of the mix", and pointed to concerns about a "striking" lack of consistency in the teacher assessment grading system being used this year.
"I don't think putting all your eggs in the basket of one terminal examination has proven to be a risk-free approach. As we've seen in the pandemic, it's high-stakes, it came with risks even before the pandemic and it was very cruelly exposed last summer," she said.
"But equally I think this summer we're going to see some of the real challenges of a wholly teacher-assessed approach around, as I say, students having had inconsistent learning experiences and then followed-up with inconsistent assessment processes. It's been incredibly time-consuming, and I think it's equally stressful for students."
She also pointed to "really excellent thinking" on rethinking assessment, including whether GCSEs and A-levels should be "redesigned" and whether it is "appropriate to have so many public examinations at those points in the way that we've got".
The government is under growing pressure to set out its plans for exams in 2022, amid fears of further disruption.
Green said she would "very much like to see exams take place fairly next summer", but said schools needed to hear ministers' plans "urgently" so they could plan ahead.
"We need to know, if exams can't take place next summer, as it's turned out they can't this summer, what the contingency plan is."
Private school support 'a good thing', but Labour will focus on state sector
It was reported last week that top private school Eton is to partner with Star Academies to fund three new sixth forms in deprived parts of the north of England.
Reacting to the news today, Green said "anything that gives more children the opportunity for an excellent education is a good thing", but "we can't be relying on the goodwill of the Eton Colleges and private schools of this world".
"That's not the kind of education system that I value and want to build. Ninety-three per cent of our children are in the state system. That's not changing, and while any support for their education from any quarter is certainly helpful, my priority is to focus on making our state system the best system in the world."
You can watch Kate Green's speech here